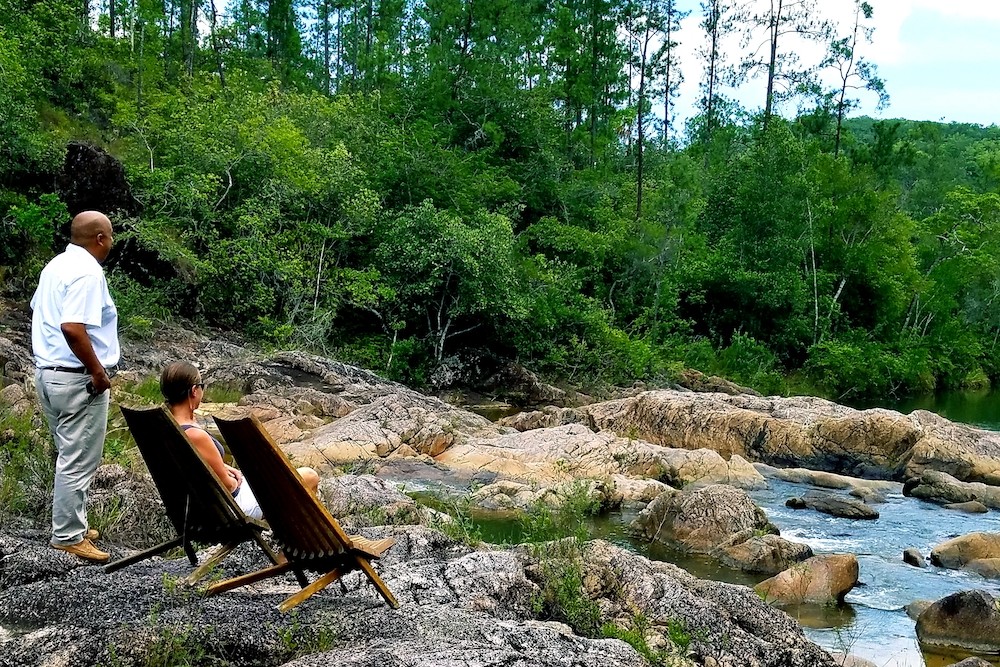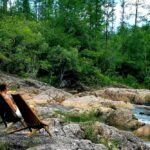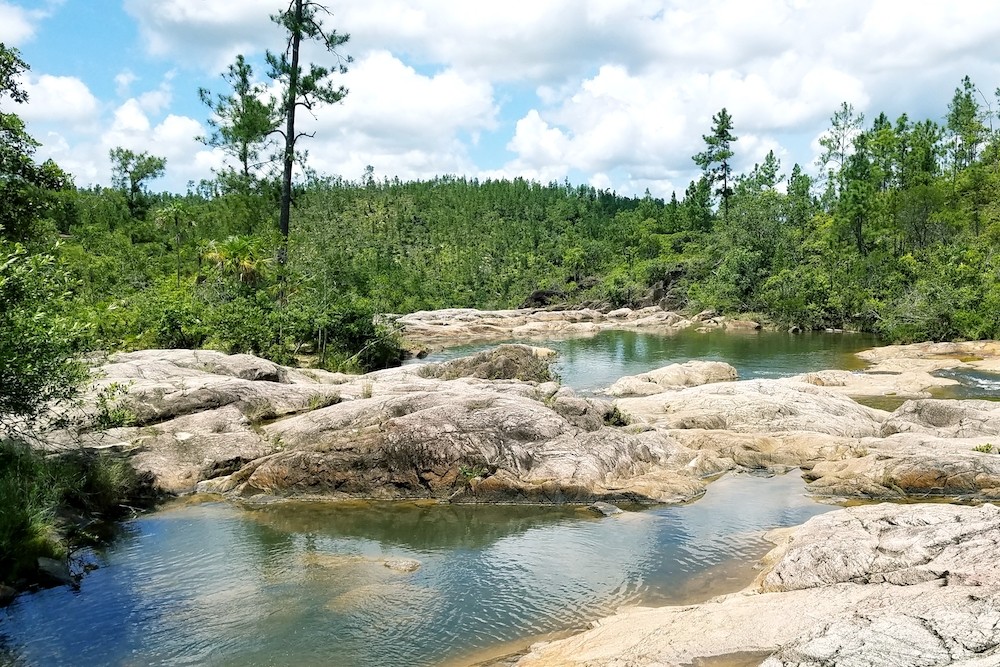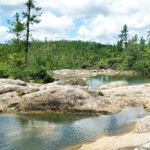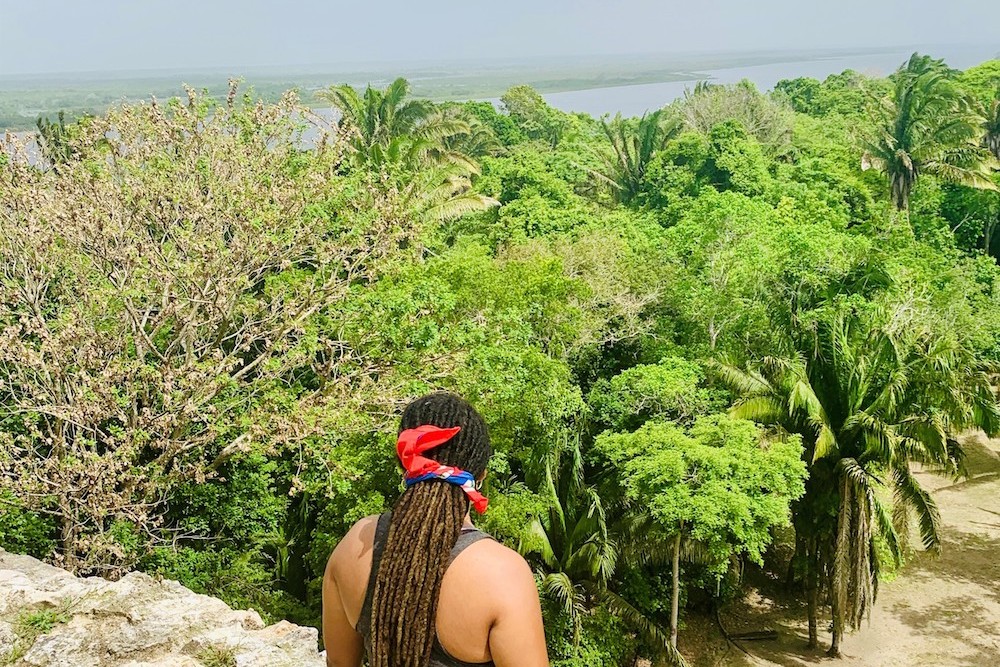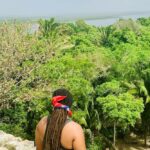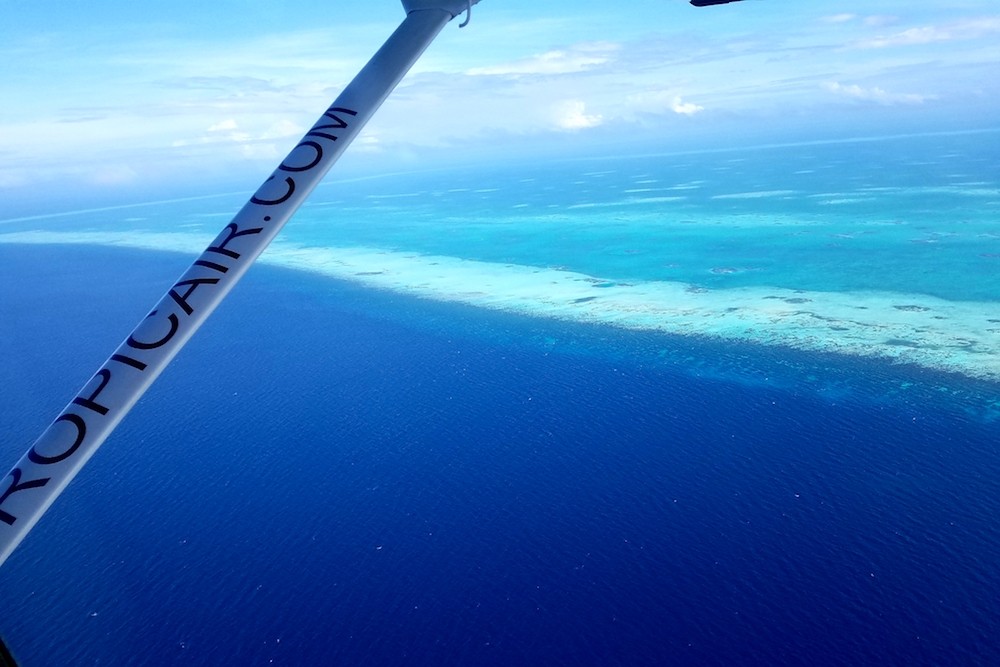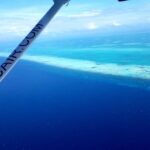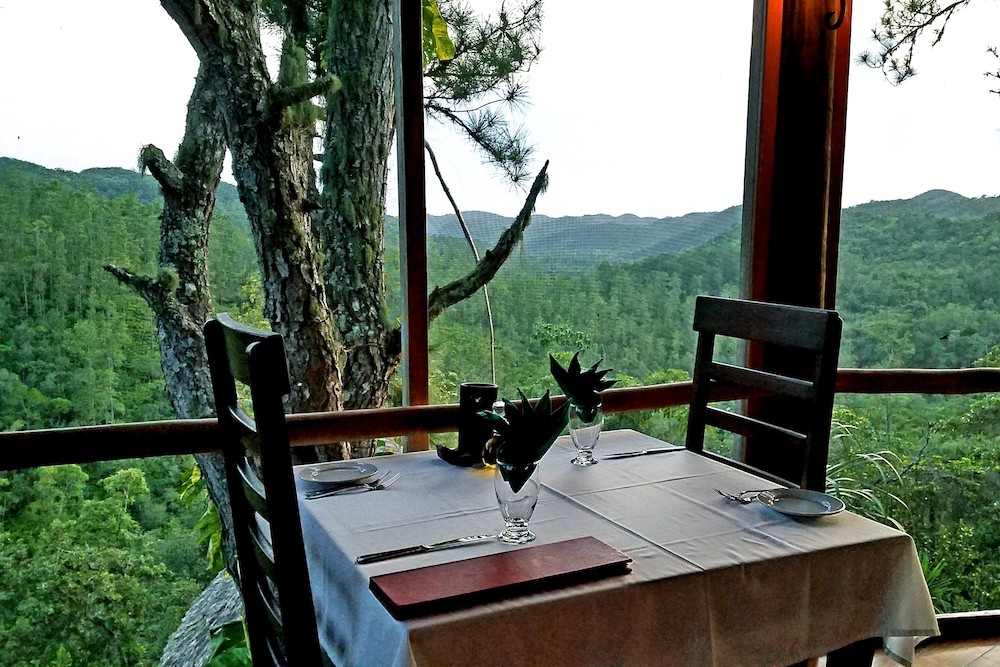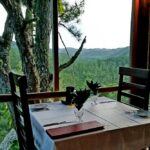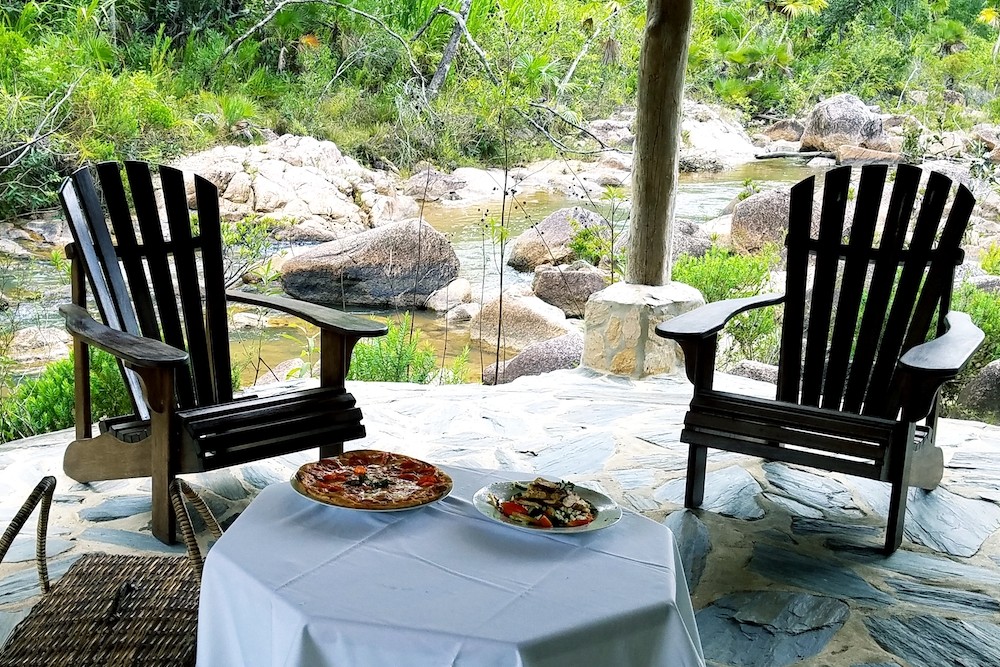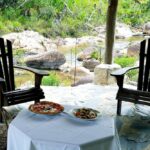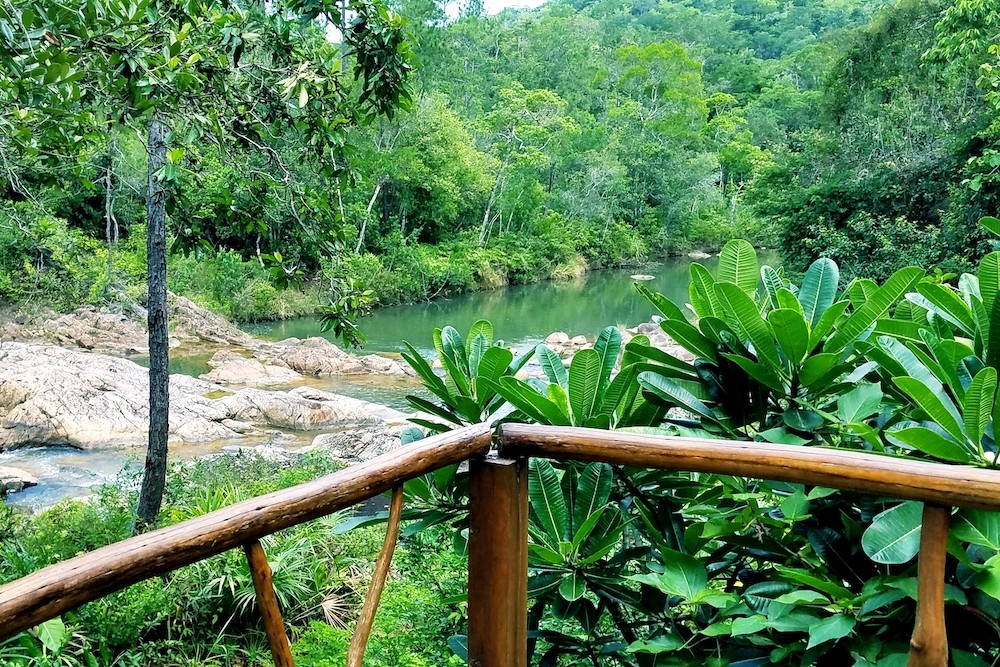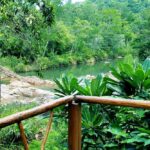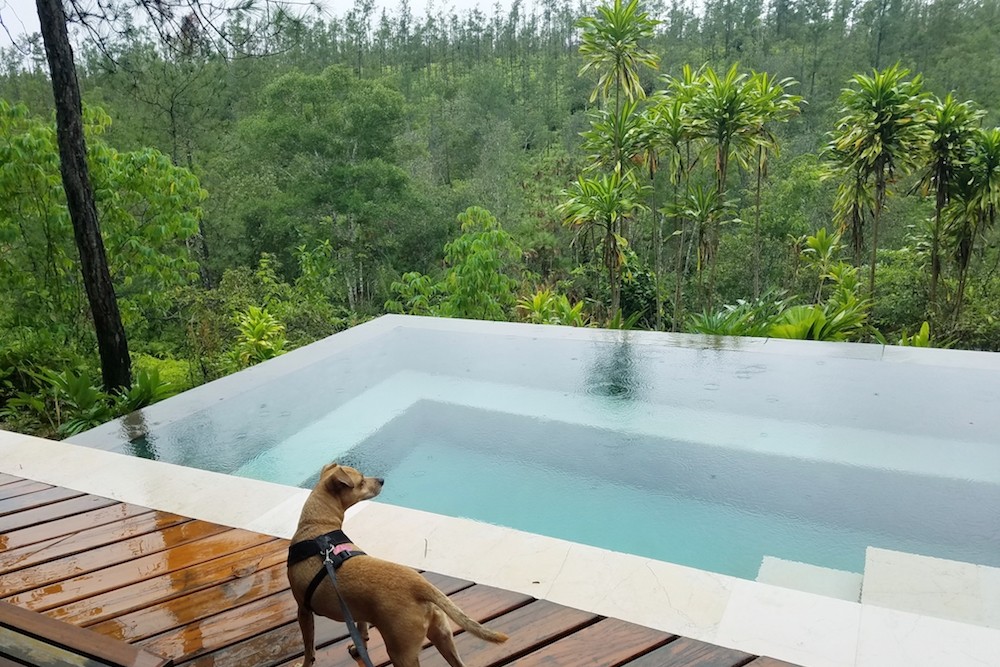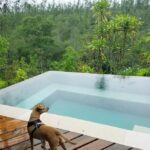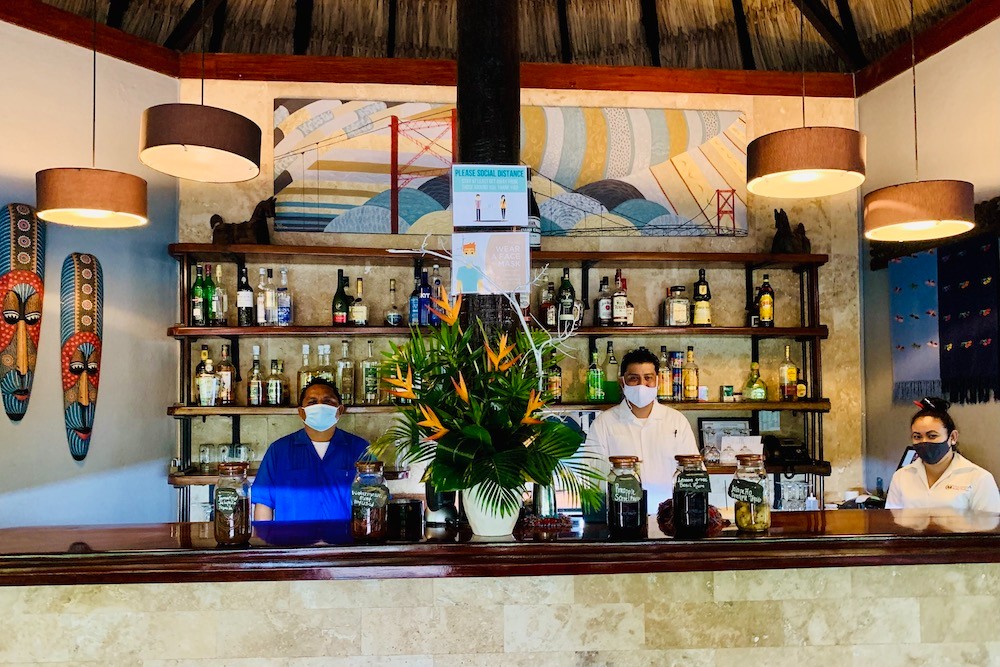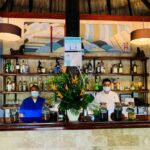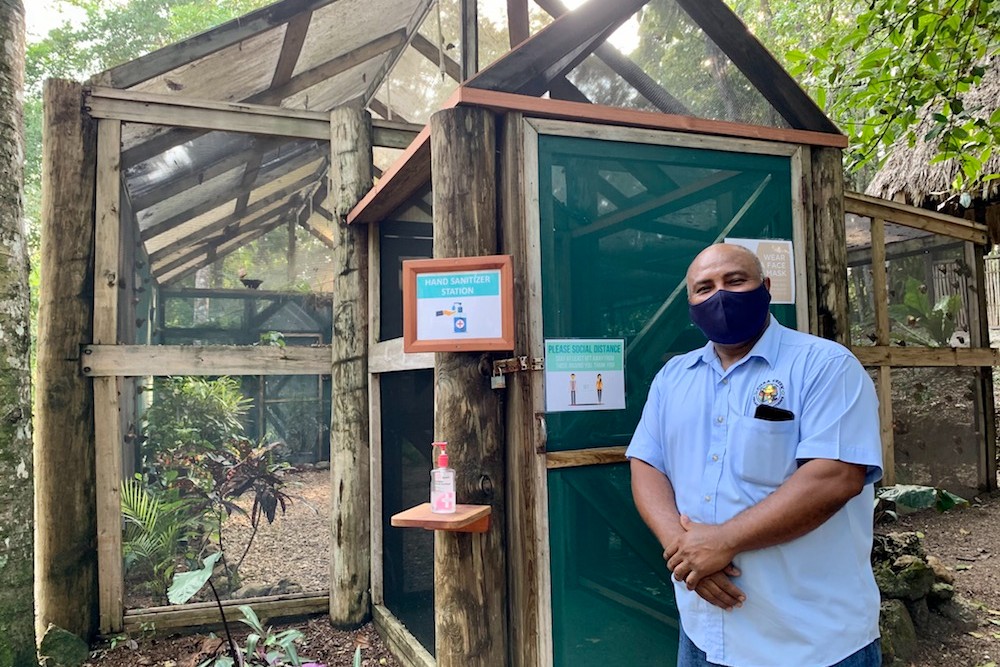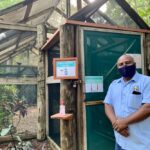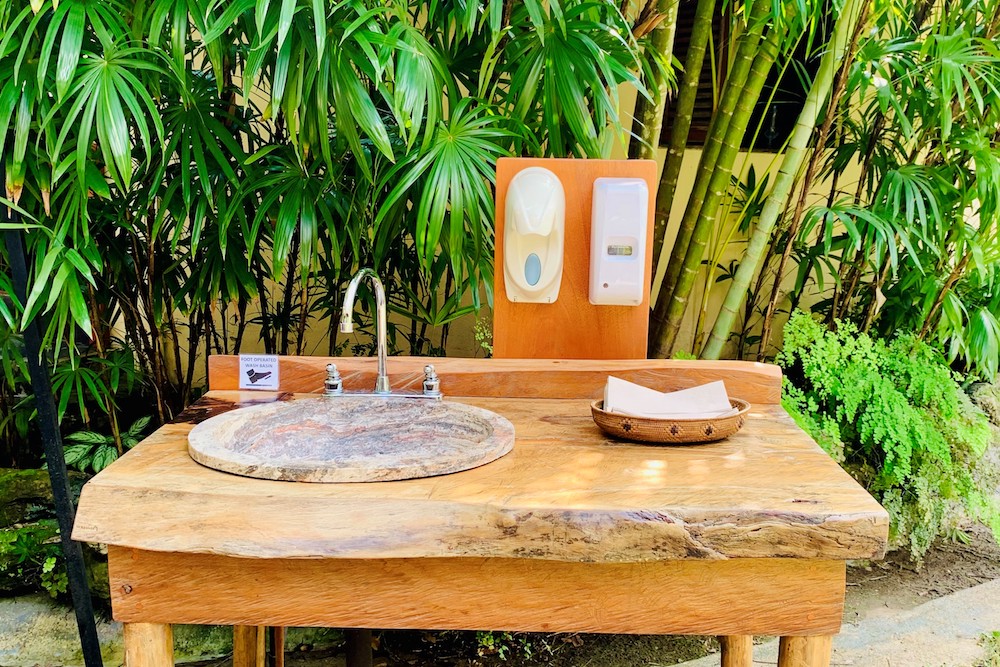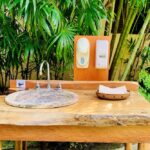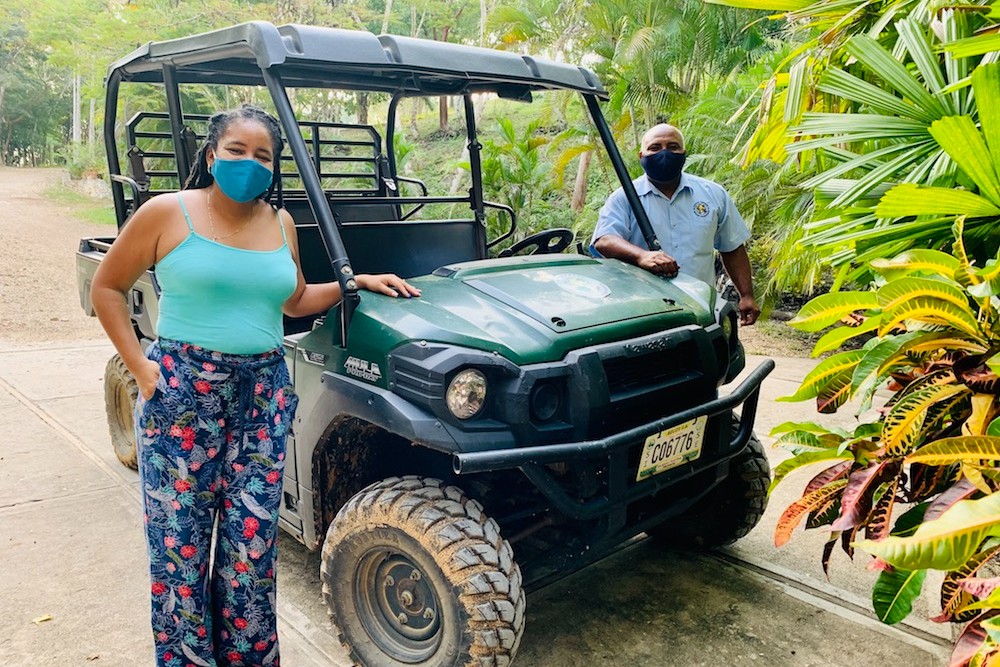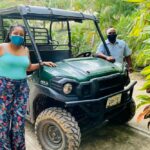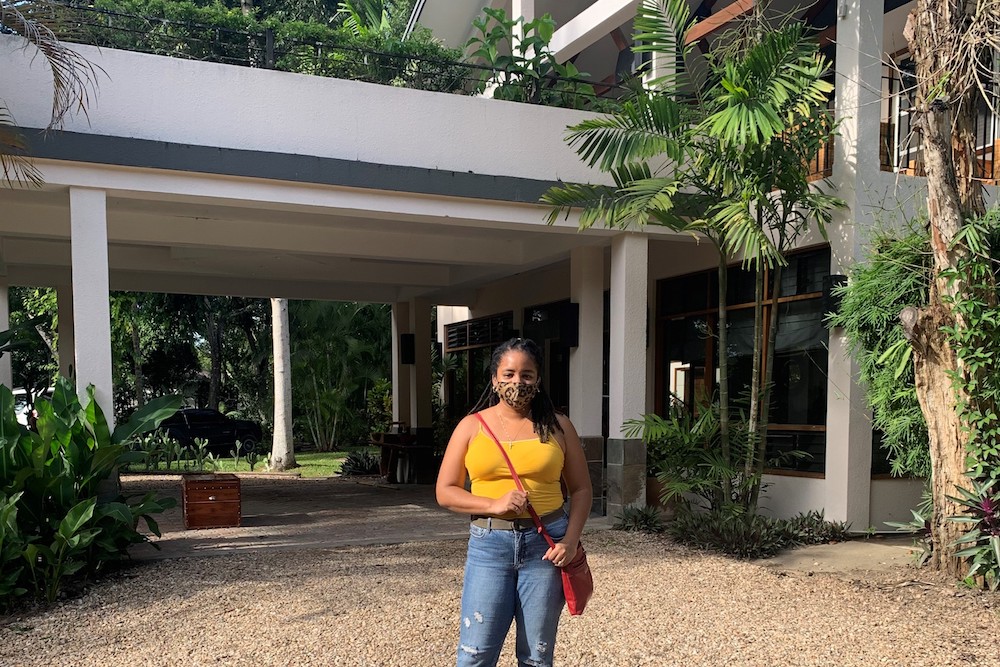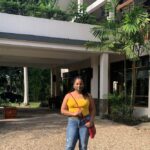 With a Caribbean coastline that is home to the largest barrier reef in the northern hemisphere, yet is only a 2.5-hour flight from Miami or Houston, Belize is both beautiful (think open blue sea, lush green jungle) and convenient. But how Covid-safe is it? So far, so good. The country reopened to international flights on October 1 (with the requirement that travelers are either fully vaccinated or have a negative Covid test), and since then a few of our readers have ventured there and been rewarded with trips that were both memorable and safety-conscious.
To get a better understanding of what Belize is doing to minimize risk, we called Rachael Wilson and Patricia Johnson, who've earned a spot on Wendy's WOW List for their customized trips, both on land and water, and who orchestrated the experiences that led to those happy travelers' reviews. Rachael and Patricia live in Belize year-round, and over the past several months, they've traveled the country, checking out Ambergris Caye (Belize's largest island and gateway to many other islands), the Cayo District (an area known for its parks, natural reserves, and Mayan ruins), the Mountain Pine Ridge Forest, and more. Their goal was to see how pandemic protocols are being instituted and followed, and to judge for themselves where travelers should and shouldn't go. Here's what they've learned.
*This article is part of a series in which we are following the pioneers on Wendy's WOW List of Trusted Travel Experts as they road-test their reopened destinations anew. Remember, these are the trip planners with the highest standards in the world—they've earned these stellar reviews—so we'll ask them how local safety protocols measure up; the savviest ways to sightsee and explore; and the safest places to stay, eat, and get health care if necessary. In other words, we'll follow them as they do all the in-country legwork so that you don't have to.
You live in Belize and have been road-testing travelers' favorite spots anew. What have you observed?
Rachael: Ambergris Caye, which is normally the most touristed island in Belize, is a mixed bag: 60% of the properties have it together, but 40% are still ironing out maintenance after this very difficult time. So it's important we are out there seeing things for ourselves, so we can guide people to the properties that are doing well. The travelers coming to Ambergris are predominantly Americans, and returning expats and homeowners, which is really good for the economy because they're living their lives: eating, going to the hardware store, and diving.
Patricia: I live in the Cayo District, in San Ignacio. I spent an overnight at Chaa Creek Resort recently, which was one of the first hotels that were Gold Standard Certified. It was good to get a feel for what they're doing to make sure guests are safe. The check-in is now contactless, and as soon as you arrive there's a sanitization station. Then the health and safety concierge does a temperature check and takes you to your room, and you have access to the concierge via WhatsApp.
A lot of properties have taken this time to upgrade, and I stopped by Ka'ana Resort to see their renovations. Ka'ana added private outdoor gardens and plunge pools, and expanded their decks so they could have outdoor dining and improve the private experience.
What activities are open for travelers, and how are they different from pre-Covid?
Patricia: Most of the activities are open because most are socially distanced anyway. Like if you're going to the Mayan ruins—I've been there several times during the pandemic—there's no one there. We had guests over Thanksgiving, and they were the only ones there. It was an amazing experience.
Rachael: Scuba diving, snorkeling, cave tubing, hiking, mountain biking—all of those things are socially distanced anyway, so they're the same.
Patricia: The experiences we are steering people away from are the very interactive ones, like ceramics, tortilla making, and cooking classes. But the hotels are providing a taste of the culture anyway, in terms of nights with Mayan cuisine or Garifuna nights with drumming and dancing with social distancing.
Before, we would pick and choose activities based on guests' interests. But because of the Gold Standard, we have to reign in who we send where, and with who, so that the protocols are adhered to. For example, we had a guest who did a private catch-and-cook: They went out with a captain and caught lobster and conch, and then they went to a remote place on the beach and made ceviche and cooked it over coconut husks. They said it was amazing, and the best day ever. They didn't see anybody else. So the classic Belize experiences are not really impacted.
What about restaurants?
Patricia: Most restaurants here in Belize are open-air. And right now they are open at 50% capacity. I went to a restaurant on Sunday night here, and it was sanitized, we wore masks when we entered, the servers wore their masks, and it felt normal.
Rachael: Places have adapted too. Red Ginger at the Phoenix in San Pedro was indoor with air-conditioning, but they've built a patio and put tables on the roof, so everyone can be outside. I saw friends there I haven't seen in a long time, and there were seats between us outside. They're discouraging people from just going to the bar and standing there.
How do you work safely on private boat charters, where the space is confined?
Rachael: The guests are coming into the country with a required negative test, and we're able to test the crew. If everyone's negative, it's completely relaxed. The guests don't have to wear masks if they're on deck, but the crew will wear masks. We're asking guests to keep a mask on if they're inside. The crew is two people: the captain and the chef, and they wear many hats. So if the chef is serving the food, the chef will keep the mask on and then step away to tell them what they're eating. And then when the chef cleans the cabins, they'll have all the PPE on. It's tricky because they want the guests to see their smiles, and that's hard. So we ask that they stand away.
How many people are on a boat?
Rachael: We have two boats that can take up to eight people each. But typically there are only up to six people per boat, and we don't mix the groups—they're private charters. Honeymooners, couples, groups of friends and families. We can do tandem bookings as well. We booked four families over Thanksgiving, so they could go out together, and we can kind of wrap the boats so that we can have appetizers on one boat, for example.
What are travelers' biggest concerns now, and how are you addressing those?
Patricia: They are really looking at the Covid numbers. Everybody is fearful of getting on the plane. Once we tell them about what safety measures are in place on the ground here, they feel more at ease. Primarily it is the thought of getting on the plane.
Rachael: But when you get off the plane in Belize, you can be onto the catamaran in ten minutes. If you're headed from the airport to another part of the country, you may get into a little 14-seat puddle-jumper plane—however, it is difficult to be socially distant. For this reason, many of our clients have chosen the land transfer or water taxi instead. I took a puddle jumper back from the islands, and I recommend that you keep your mask and face shield on for the duration of the flight especially since the flights are short (15 minutes from Ambergris Caye to the airport). You can also book a private charter on a puddle jumper (planes are disinfected by fogging or spraying before and after each flight) ora private helicopter transfer that has Plexiglas surrounding the captain.
Tell us about the government's Gold Standard safety certification. All hotels and yacht charters must earn it before opening?
Rachael: Yes, I had to get the certification for our catamarans in order to operate them. It's a lot about monitoring and reporting and recording and tracing, as well as enhanced protocols for sanitizing, mask wearing, and hand washing. It's complicated for us with the catamarans, because the guests go out with the crew on board, and we have to keep everyone safe, but it's mostly about training everyone and using the right cleaning products. We have an electrostatic fogger for the boats, it makes our turn-arounds much quicker. And for our vehicles, if anyone's been in it, we fog the vehicle right away.
Patricia: Some properties do have inspections at random times. All resorts must receive their Gold Standard Certification in order to welcome tourists. It is a strict requirement and once you download the Belize Health App you will need to indicate where you are staying by selecting from the list of Gold Standard Hotels. Majority of the resorts here have standalone accommodations and are serious about guests' and employee safety, so the protocols are stringently followed.
What has the pandemic, surprisingly, made easier or better?
Rachael: It's easier to see the Mayan ruins. There are normally 20 to 50 or maybe more people there, depending on the time of year, but we've had guests who've had the ruins all to themselves. The same with the yachts. People are going out and not seeing another boat. And in the marine reserves, while the fish are all there regardless, there seems to be more of an abundance of nature now.
Patricia: At the Mayan ruins, we also know which times of day are quieter, so even when things get busy again, we will know when to take people there. Like most everywhere else, the pandemic halted all incoming travel, and this sparked some creativity for many, including our local guides. Some of them have formed a Belize Hiking Group, focused on showcasing and protecting natural resources, and I recently joined their first hike for this year: a three-hour trek along little-known trails that ended with a swim at Vaca Falls. All the guides are Gold Standard Certified, so social distancing and other protocols were followed.
Is there anything that's harder?
Rachael: It's a huge part of the culture of coming here that Belizean people are warm and welcoming and fun and laid-back, so having half the face covered up is hard.
We're Here to Help
Right now is a remarkable opportunity for global travelers who are vaccinated. When your friends say that travel is problematic as a result of the pandemic—rental cars aren't available, service even at 5-star hotels is shoddy—the problem is they're not planning their trips right! Travel can be spectacular now if you choose the right destination, know the savviest local fixers, and approach them the optimal way. Check out these recent trip reviews to see the difference that Wendy's WOW approach to trip planning makes. And if you're looking for a similarly carefree travel experience, contact us at Ask Wendy.