The insider advice on this page is from one of Wendy's Trusted Travel Experts for New Zealand: Jean-Michel Jefferson of Ahipara.
Jean-Michel Jefferson moved to New Zealand in 1998, after a decade-long career with Price Waterhouse, and founded a travel firm to cater to people who want to "go further, deeper, and see things others do not see." He draws on his encyclopedic knowledge of New Zealand and network of hundreds of guides, hoteliers, restaurateurs, private pilots, ship captains, and noteworthy experts to create itineraries that translate travelers' wishes into reality—experiences that in many cases you could not possibly arrange on your own. His team can modify an itinerary on the fly to work around uncooperative weather conditions or to satisfy a traveler's spontaneous desire to either add another location or slow down the pace. He creates imaginative days, and even corporate events, based on a group's unusual interests. He has even helped people with immigration, including interviewing principals at selected schools. (One client asked for a business briefing and "bumped" into someone around a campfire one night who is now the Governor of the Reserve Bank of New Zealand.)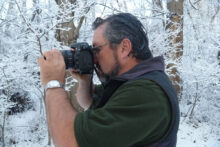 What to See and Do
Don't miss
The Siberia Experience. For just $455, you'll have a day of adventuring that seems like it should cost much more. First, you'll be picked up in Makarora by a helicopter to fly 20 minutes deep into Mount Aspiring National Park. Then you'll take a three-hour hike along river valleys and through mossy forests. And finally you'll spend 30 minutes speeding back toward Makarora in a jetboat on the Wilkin River.
Don't bother
Bus-and-cruise package tours to Milford Sound. The four-hour bus trip—each way—and crowded boat ride through the Sound is not an enjoyable experience for most people. Jean-Michel flies his travelers in by helicopter or has them stay someplace near the sound so they can savor the stunning scenery and not have to spend eight hours on the road in one day.
Bragging rights
A full day of helicoptering around Mount Aspiring National Park and Fiordland. Jean-Michel will set you up with a pilot and guide and let you do as you please: Land as many times as you like, take as long as you want. And add in anything you want: some hiking, a picnic at a remote stone cottage, or a visit to a high-country sheep farm. The pilots he works with are the local legends with 20,000+ flying hours, all larger-than-life characters who add a lot to the experience.
Big thrill
New Zealand is well known as an adventure mecca. Experiences for adrenaline junkies abound throughout the country, but most are concentrated in the Queenstown region. This is the place, after all, that claims to have invented bungee jumping. If you're eager to try it (and you should!), take the leap at the Kawarau Bridge, as this is where it all started. You can also go hiking on one of the area's many unknown trails or go jet boating, rafting, skydiving, gliding, mountain biking—whatever rocks your boat.
Where to Stay and Eat
Best bang-for-your-buck hotel
This isn't an easy question anymore in Queenstown. You really do get what you pay for here. Pay less to stay at the Hilton down the lake toward the airport, but you will have the inconvenience of travel into town. Or stay right in the center at somewhere like The Spire and trade views for location—as well as access to a cool dining scene, energy, and the quirky backstreet rum bars.
Restaurants the locals love
Cozy up to the bar at Eichardt's, an 1860s-era hotel on the lake, for excellent seafood chowder.
Madam Woo serves Malay and Chinese street food: flavorful dumplings, satays, and curries.
Locals and visitors alike love the setting of Amisfield: It is surrounded by mountains and the restaurant's own vineyards, which produce the most perfect wine pairings.
For something totally different, Blue Kanu has tasty fusion cuisine and feels a bit crazy—which can make for a nice change after fine dining everywhere else in the country.
Dish to try
Bluff oysters. When they're in season from March to August, you can find these delicate, fat, and meaty oysters at any good restaurant.
Best spot for a drink
Off-the-radar cocktail bars in Queenstown's backstreets. New Zealand might be known for its wines, but there's an impressive cocktail culture at the likes of Bardeaux and Bar Up.