In some cases, Wendy has several trip-planning specialists she recommends for a destination and would like to connect with you directly to determine who would best meet your needs. This is one of those cases. Please click on the CONTACT button (at left) to find out from Wendy which travel expert is best for your specific trip goals and challenges.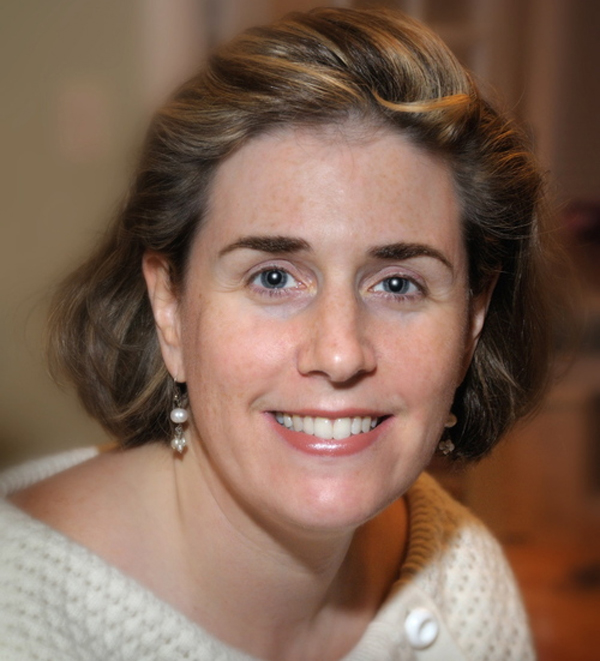 What to See and Do
Local intel
Papua New Guinea is a large tropical, equatorial island with hot and steamy jungles, snow-capped mountains, and everything in between. Beyond the nature, travelers come to PNG for cultural experiences: With over 850 languages spoken, it is one of the most culturally diverse nations in the world and has rich traditions of art, carvings, and body decoration dating back thousands of years. Few of the islands' regions are connected by roads, and you can still find people using stone axes to chop down trees. The lodges Lynette sends travelers to are clean and comfortable, but they typically do not have televisions, reliable Wi-Fi, or in some cases even phones, and your meals will not be five-star. This is a destination that requires patience and flexibilty: A wedding, tribal death, or even a clan fight can necessitate a last-minute change of plans.
Most underrated place
Karawari Lodge, in Eastern Sepik province, is located in one of the most remote and unspoiled destinations in Papua New Guinea—the lodge's private airstrip and the Karawari River are the only ways in or out. Nearby, stilted villages line the edges of flooded waterways, and dugout canoes are the locals' primary mode of transport. The lodge arranges river excursions in 18-seat motorized jet boats to the surrounding villages, where you can visit stilted homes, witness ceremonial dances and celebrations, and glimpse what life must have been like centuries ago. For the more adventurous, overnight village stays are also available.
Don't miss
The PNG highlands, where most of the people of Papua New Guinea reside. Highlanders are composed of a number of different tribes scattered across a plateau surrounded by mountains. Tari is home to one of the most immediately recognizable cultures in Papua New Guinea: the "Huli Wigmen." They are a proud, flamboyant tribe known for their ornate, ceremonial "wigs" and their dances and songs inspired by the mating rituals of the birds-of-paradise; an encounter with the Hulis is bound to be memorable.
Downtime
Head to the Port Moresby Nature Park. It is the only place in the world to showcase all three species of cassowaries, and there is a world-class boardwalk and display facility. There are also literally thousands of plants to see, including palms, gingers, and heliconias. Orchid lovers will appreciate the more than 11,000 types of orchid, many of them native to PNG. Besides flightless birds and plants, the park is home to many native animals, including birds-of-paradise, tree kangaroos, wallabies, crocodiles, hornbills, and multiple parrot species. Have your hotel provide a lunch basket for you, as there are pleasant places to picnic in the grounds.
Where to Stay and Eat
Restaurants the locals love
The Royal Papua Yacht Club is generally members-only, but travelers can usually dine here if they make a reservation in advance.
If you have to overnight by the airport in Port Moresby, the poolside Vue Restaurant at the Airways Hotel is a relaxing place with a great chef (see also "Meal worth the splurge," below).
Rapala Restaurant has recently been renovated and has great lobster thermidor.
There are very few good restaurants outside of Port Moresby and Lae, so most travelers simply dine wherever they are staying.
Dishes to try
From the Gulf Province to the Sepik, sago is an integral part of the local diet. This starchy substance harvested from the trunk of palm trees looks a bit like English porridge but doesn't taste as sweet. It's best served alongside fish and topped with coconut milk; the Wellness Village Café in Port Moresby does it particularly well.
Try a traditional Mumu if you get the chance. It is a meal cooked in the ground with hot stones and is regarded as the national dish of Papua New Guinea. It is composed of pork, sweet potato, rice, and vegetables.
Meal worth the splurge
The poolside restaurant at the Airways Hotel is nice for everyday meals, but for a splurge, go to the property's Bacchus restaurant—undoubtedly the best in Port Moresby. Starched linen, Villeroy & Boch tableware, a grand piano, and crystal goblets complement the fine produce, superbly cooked and served with style. Just hand over your credit card and don't look at the bill.
Best wilderness lodges
In addition to Karawari Lodge in the lowlands (see "Most underrated place," above), Lynette's favorites in the highlands are:
Rondon Ridge, in Mt. Hagen, has very comfortable accommodations and breathtaking views over the Wahgi Valley. More than 180 bird species have been identified in the surrounding rainforest, and all nature and birding walks are accompanied by experienced and knowledgeable nature guides. You can walk to a beautiful waterfall and visit the impressive orchid garden maintained by the lodge.
Ambua Lodge is situated at 7,000 feet up in the Hela Province, which is home to the Huli Wigmen (see "Don't Miss," above). This eco-friendly lodge boasts magnificent views of the Tari Valley. You can either stay in a round house, set amongst landscaped gardens and built almost exclusively from natural materials with 180-degree picture windows to soak in the view, or in one of their more modern rooms.
Best dive resorts
Walindi Plantation Resort. The waters of Kimbe Bay are home to diverse marine life and reef structures; many of the reefs have resident schools of barracuda, tuna, and jacks. A range of shark species are regularly sighted, including hammerheads and silvertips, particularly on the offshore reefs. Resident pods of dolphins frequently entertain divers transiting between sites, and there are occasional glimpses of orcas, pilot whales, whale sharks and other marine life passing through the bay. Activities at the resort check all the boxes—bird watching, WWII history, village visits, thermal hot-river swimming, volcano climbs—and the accommodations are very comfortable.
Tufi Resort is based on the edge of the only fjords in Papua New Guinea. There is amazing marine diversity here, and a variety of diving experiences from fjords to reefs to shipwrecks. You'll find year-round visibility of 30 meters-plus and water temperatures of 79°F to 84°F. Papua New Guinea's most spectacular WWII wreck is easily accessible from the resort: The SS Jacob was a Dutch merchant ship sunk by the Japanese during the war. It now lies upright, sloping from 45 meters to 60 meters, and is accessible only by experienced deep divers.
Madang Resort has 18 reefs and WWII wrecks to choose from. If you dive between November and March, you also have a chance of seeing walking sharks. That is not a typo: The epaulette shark is a species of long-tailed carpet shark that can "walk" between coral heads at low tide, along the seafloor, and even on land when needed. While in Madang you can see how traditional canoes are carved, experience a Mumu feast (see "Dish to try," above), and enjoy a spot of local kava.