In some cases, Wendy has several trip-planning specialists she recommends for a destination and would like to connect with you directly to determine who would best meet your needs. This is one of those cases. Please click on the CONTACT button (at left) to find out from Wendy which travel expert is best for your specific trip goals and challenges.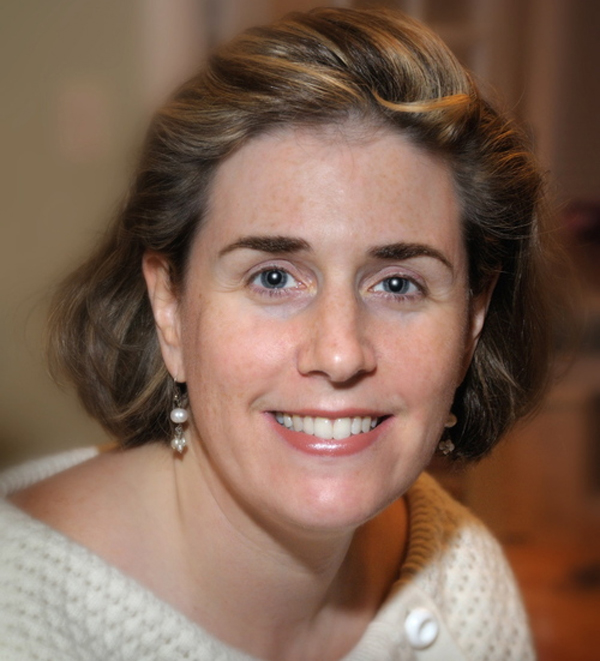 Where to Stay and Eat
Best bang-for-your-buck resorts
On a horseshoe-shaped island in the northeast of Fiji you will find a very special retreat catering to adults only: Matangi Island Resort, with nine Bures (bungalows) and three awesome Treehouses, all tastefully designed in the Fijian style. Activities include snorkeling, scuba diving, kayaking, hiking, spa services, and exceptional dining. For the fit there's the ridge hike, a day trip to visit the Tavoro waterfalls and the natural waterslide, plus the Lavena Coastal Walk. Taveuni is an eco-tourist's dream destination.
Savasi Private Island Resort is a perfect example of the non-commercial feel on the island of Vanua Levu. Choose between 12 ocean-view villas—all with private pools, rainforest gardens, and secluded little beaches—or one of five luxury staterooms aboard the Serenity, a stunning 140-foot, three-masted schooner permanently moored in the marina. There's kayaking, snorkeling, scuba diving, hiking to a nearby waterfall, loads of cultural activities, and great meals served in the restaurant, at your villa, on the beach, or even in a torch-lit cave. You'll pay about 20 percent less than you would for comparable luxury elsewhere in Fiji.
Best resort for families
It's recommended that families start with a short cruise aboard a small expedition ship. Captain Cook Cruises' four-night trip to the Yasawa Islands is ideal for families, with accommodation in connecting staterooms. You'll visit unspoiled sandy beaches, take part in traditional Fijian activities, and take time to relax. Most activities and tours are included, as well as babysitting, meals, and transfers.
Combine this with a few days at Nanuku Resort, which is a two-hour drive or 25-minute flight from Nadi Airport. The beachside duplex villa with pool is great for families. The Lailai children's club offers an array of fun activities for ages six to 12; for teenagers, there's everything from kayaking and spear fishing to biking and hiking to board games and cooking classes. There's also lots for the whole family do together: a safari into the lush tropical rain forest, a scenic boat ride past historic sites, a local village visit, snorkeling in the legendary Beqa Lagoon, stand-up paddleboarding, or hiking to a breathtaking waterfall.
Best resort for two
Taveuni Palms Resort combines unparalleled luxury with the lush oasis of Taveuni Island. Privacy is assured here, as there are only two villas. Each comes with its own private beach, swimming pool, and staff of seven, including a personal villa manager, two chefs, a waiter, bar staff, a spa therapist, and a housemaid. Each villa is on the water's edge, and couples can easily snorkel, swim, and scuba dive steps from their front door. You'll feel like a rock star—but you don't need the net worth of one to afford it.
Restaurants the locals love
Once a secret kept by locals, in a suburban location discovered by only a handful of savvy tourists, the Retro Grill House has produced such mouth-watering seafood dishes that they had to move to a larger spot only 15 minutes by taxi from Nadi Airport. For flights to the U.S. that leave around 9:40pm, this is a great dinner stop before heading home. Retro specializes in a modern fusion of Fijian dishes and grilled local cuisine.
Feel like Indian food? There's a wonderful restaurant on the grounds of the Sri Siva Subramaniya temple, which is the largest Hindu temple in the Pacific, at the southern end of the main road through Nadi. The Saravana Bhavan Pure Vegetarian Restaurant is air conditioned, very clean, and has fresh, tasty dishes. Don't miss the masala dosa.
When friends and relatives visit loved ones in Fiji, they take them to Ikkyu, a tiny, independently owned Japanese restaurant. Find it hidden in the far back corner of the Tanoa International Hotel, behind the main dining area. The food is prepared by a Japanese chef, and there are even a couple of tatami rooms. This is another great place to dine before an evening flight home, as it's less than ten minutes from the airport.
Dishes to try
If you're here when it's fresh in April or May, ask your resort's chef to cook you some duruka, also known as Fijian asparagus. This unopened flower of the cane shoot is often cooked in lolo (coconut milk).
Another favorite is rourou, a Fijian dish made from dalo (taro leaves) cooked or stewed in coconut milk. It is served liked a soup, often as a side to a fish main or mixed with chicken. Yum!
It looks like tiny grapes, but nama is edible seaweed found pretty much everywhere in Fiji. It's mostly used as a garnish added to a salad or coconut milk.
What to See and Do
Don't miss
To get the most authentic Fijian experience, travel to Vanua Levu or Taveuni. Unlike the main island of Viti Levu—where the large resorts cater primarily to Southern Hemisphere beachgoers—these islands' properties offer more opportunities to access less westernized local communities. With its coconut plantations, Vanua Levu recalls Hawaii from half a century ago (excepting Labasa, which is an Indian sugar town that could easily be a Bollywood set). Taveuni, known as the Garden Island, has wonderful trekking through virgin rain forest, sensational scuba diving, and intimate hotels.
The Drua Experience introduces you to original Fijian sailing and culture on the only traditional ship in Fiji.
The Sabeto Mud Pool and Thermal Springs provide a rare opportunity to indulge in a natural spa. The mud baths are located halfway between Nadi and Lautoka. The sulphur in the hot springs is believed by locals to have healing properties, making it a popular spot for both visitors and locals alike.
Don't bother
The Big Bula Inflatable Water Park is overpriced—and why would you fly all this way just to go to a water park anyway?
Most underrated experience
The Garden of the Sleeping Giant could well be one of the best-kept horticultural secrets in the whole of the South Pacific. The garden contains more than 2,000 different types of orchids; it's a wonderful spot to spend a day wandering along the canopy-covered boardwalk, through gorgeously landscaped lawns, across calm lily ponds complete with trickling fountains and croaking frogs, and finally into the heart of a dense rain forest. Guides are available at no additional cost to walk you through the grounds and put names to the floral faces you'll find around every corner.
Cheap thrill
It costs nothing to watch a local rugby game on a Saturday. (Inquire at your hotel about where the closest field is.) You'll soon notice that rugby is almost a religion in Fiji. Some village teams play barefoot. Ouch.