The insider advice on this page is from one of Wendy's Trusted Travel Experts for Scandinavia and Iceland: Jan Sortland of Norwegian Adventures.
From his home base in Oslo and additional offices Stockholm, Jan specializes in custom-tailored adventures into the lesser-known regions of Norway and beyond. His imaginative itineraries often involve seeing the Northern Lights or sampling the best Nordic cuisine, but he can also arrange activities you may not have known were possible, from sea kayaking in glacial lakes to spending the day with reindeer herders to fishing in the Arctic Ocean to building your own snow cave—and sleeping in it. In Iceland, he can have you join locals on traditional hunting trips, meet with experts in Icelandic Saga literature, and stay in private villas. In Denmark, he can orchestrate a public audience with the queen; and in Sweden he can get travelers onboard the famous 17th-century ship the Vasa—an honor usually reserved for royalty and heads of state. His expert team of drivers and guides go to great lengths to ensure you get a fulfilling and authentic experience.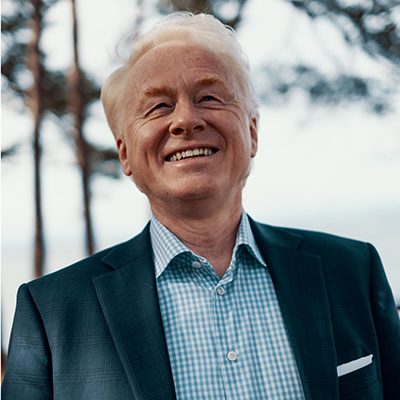 Where to Stay and Eat
Best bang-for-your-buck hotels
In Oslo: The Hotel Continental is definitely the best value in town. It has old-world elegance and relatively low room rates—especially for a luxury hotel in northern Europe. The suites are a particularly good deal.
At the fjords: In the charming village of Hafslo, tucked away on a hillside, sits the beautiful BesteBakken hotel. BesteBakken is located at the edge of a valley, surrounded by dizzying mountain heights and with a view overlooking the crystalline waters of Lake Hafslo. From homemade soaps and shampoos to the fruits and vegetables in your three- to six-course dinners, owner Lindis takes special care crafting and growing the produce and products you'll consume here. Hotel rooms tend to be small in Norway, but the BesteBakken's are larger than average, and the VIP Double rooms are a particularly good value.
Best hotel with a view
Many hotels in the fjords have wonderful views, but none are more spectacular than those from the Fjord-View rooms at Solstrand Hotel. Considered one of Norway's best hotels, Solstrand is beautifully located on the shores of the wide Bjørnefjord. Here you won't find dramatic mile-high cliff faces, but what you will find is peace and serenity, as well as a wonderful wellness area with indoor and outdoor pools, saunas, and a gym.
Restaurant the locals love
Norwegians don't eat out much, but you'll find them filling the tables at the Royal Gourmetburger & Gin in Bergen. The raw wood panels, exposed ceilings, and pop art decorating the walls give you an early taste of this place's unassuming excellence. Their mission is simple: making quality burgers and amazing cocktails using organic, locally sourced meats and a selection of 52 gins. A tip to remember: In Norway, the fries are never included; you have to order them separately.
Must-have dishes
In addition to Norway's fantastic fresh seafood, you should try something called brødskive med brunost. It's an open-face sandwich of freshly baked bread that has been buttered and topped with two big slices of a sweet brown goat cheese that is unique to Norway. It's an unpretentious dish but tastes wonderful, and although it isn't normally offered in restaurants, it can be arranged for Jan's guests. As Scandinavians do not have a tradition of eating out, one of the best things you can do is sit down for a meal with locals in their own home—perhaps even offering a hand in the preparations. What could taste better than homemade reindeer stew with freshly baked bread? Or jam made from foraged berries you helped pick that day?
Meal worth the splurge
Restaurant Maaemo in Oslo. This is Norwegian gastronomy at its best. Maaemo is an old Norse word for Mother Earth, and the name is apt, as Maaemo focuses on local, seasonal ingredients. They offer only a set tasting menu. With dishes like tender squid with caviar in a smoked reindeer broth, or mackerel in gooseberries with black-currant wood, mushrooms, and juniper, you are sure to experience the exquisite Norwegian landscape in every bite. Every little detail is perfect, and each taste is surprising and delightful.
What to See and Do
Don't miss
The Norwegian fjords. Western Norway is the heart of the fjord district. The fjords are not a network, but rather a series of parallel "canals" going deep into the landmass of Norway. The best parts of the fjords are often the innermost parts, so they are ideally seen not by cruise ship, but by car. By ship you are continually sailing in and out from ocean to land, repeating this process over several days, which becomes quite boring. Jan can arrange a tailor-made experience that puts you right at the heart of all of the best locations of the best fjord (not all fjords are equal, or worth seeing).
Don't bother
The train ride from Oslo to Bergen in Norway is certainly very scenic, but at just over seven hours and with no first-class car or dining car, there are far better ways to enjoy the beautiful scenery of Norway.
Cheap thrill
Hiking in the mountain wilderness. Norway has something called allemannsretten, which means "freedom to roam": Everyone has the right to go everywhere as long as it isn't fenced-in private land. So all of Norway's amazing nature is to be enjoyed free of charge. If you become a member of the Norwegian Trekking Association, you get to stay overnight for free in their small huts that are found all over Norway. The huts are basic but in most cases very charming.
Bragging rights
The Northern Lights are right up there with the fjords as Norway's prime attractions. There are a few required conditions to see them: (1) clear skies, (2) total darkness, and (3) being within the auroral oval. Many companies sell Northern Lights trips all over Scandinavia, but the truth is that Sweden, Finland, and most places in Norway are not actually located under the auroral oval—and many of the locations in Norway and Iceland that are in the auroral oval often have very cloudy weather. Over the last 17 years Jan has sent his travelers to a small, charming village in northern Norway in the auroral oval. Its location at the edge of three different climate zones affords it uniquely ideal weather conditions, and 100% of his travelers who go there have seen the lights.
New museums 
Art and architecture fans are excited about Oslo, thanks to the unveiling of three eye-popping additions to the city's skyline. In 2021, the new Munch Museum will be unveiled. Designed by innovative Spanish architecture firm Estudio Herreros, the building is made from recyclable concrete and steel and will finally give The Scream a permanent home where it can always be on view. The National Museum is also moving into larger digs this year. In addition to providing expanded gallery space (conservators will be moving in more than 100,000 pieces before the opening), the sleek gray expanse is focused on creating open and inviting public spaces, including a rooftop terrace, an airy library, and several cultural and performance venues. Oslo's new National Library opened in the spring of 2020, opposite the waterfront Opera House. The building is almost lacy and translucent, with a façade that glows different colors at night, depending on what activities and events are going on inside. Visitors can of course browse the extensive book collections, but can also take advantage of a movie theater, media workshops, gaming zones, lounges, and a restaurant.
How to spend a Sunday
Most shops are closed on Sundays throughout Scandinavia. Norwegians typically spend the day hiking, but in Oslo, many locals will enjoy a lazy day at the harbor side Aker Brygge, with a pint of beer and some open-face sandwiches, chatting with their friends and enjoying the view of the Oslo Fjord.