The insider advice on this page is from one of Wendy's Trusted Travel Experts for Newfoundland and Labrador, Nova Scotia, New Brunswick, and Prince Edward Island: Jill Curran of Maxxim Vacations.
Jill was raised in a small fishing community in Newfoundland and is deeply rooted in Canada's Atlantic provinces. Her customized itineraries extend throughout Newfoundland and Labrador and the Maritime provinces, uncovering secrets that most people miss: the side road with a stunning view, the tiny fishing village where you can chat with locals over tea. On one of her culinary tours you might forage along the coast with a chef, cook over an open fire on the beach, fish for cod in the North Atlantic, or search for chanterelles in the forest. Her wildlife adventures include hiking through moose and caribou country, kayaking past puffins and gannets, and spotting right whales in the Bay of Fundy, home to half the world's population of this endangered creature. Her tours are either self-drive or privately guided, and her personally selected accommodations range from small inns and B&Bs to luxury hotels. One of her specialties is a seaside picnic lunch sourced from local ingredients (think chutney-glazed ham, garden veggies, homemade bread) and prepared in the 150-year-old lighthouse where her grandmother was born.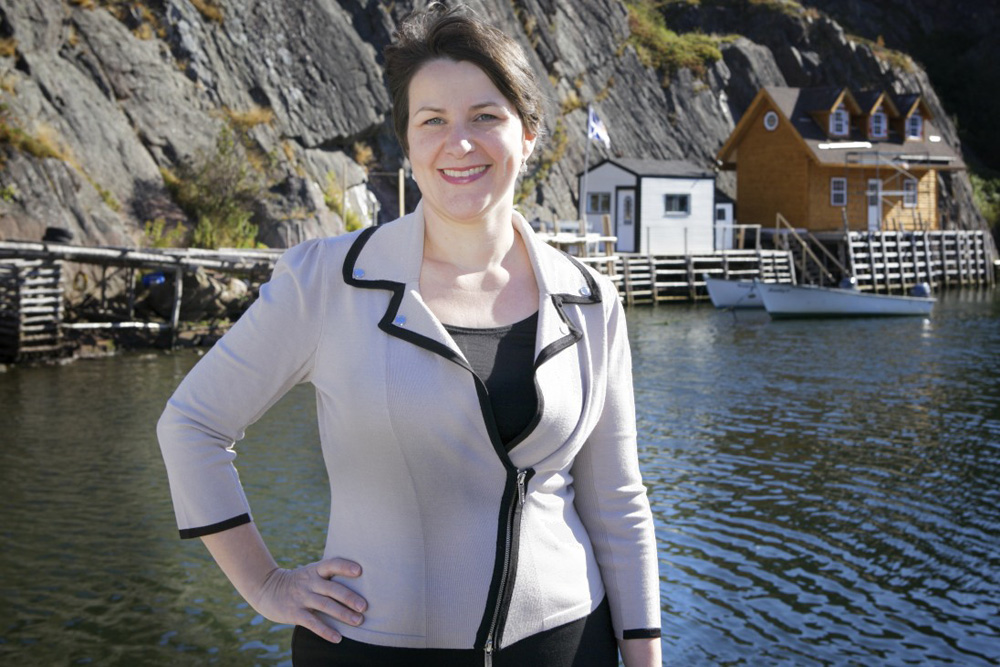 Things to Do and See
Most underrated place
Mistaken Point Ecological Reserve. Embedded in the mudstone and sandstone of this picturesque coastline are fossils of the oldest creatures on earth. Mistaken Point is a UNESCO World Heritage site—one of seven in Atlantic Canada (out of 18 in the entire country).
Hidden gem
Battle Harbour. This small island off the coast of southern Labrador was settled in the early 1770s and was once the leading center of the Labrador fishery. With the decline of the fishery, the community disbanded in the 1960s, but thankfully tireless volunteers have restored the town to showcase daily life in the 18th to 20th centuries; you can even overnight in some of the historic homes—and you'll be truly unplugged, as there's no internet access.
Cheap thrill
Spotting icebergs and whales. Where to go to improve your chances of seeing these wonders of mother nature? Twilingate, an area in the northeast of Newfoundland, is an iceberg alley; Bay Bulls, on the east coast, sits along the migratory pattern of humpback and minke whales (and is home to half a million puffins, too).
How to spend a lazy Sunday
A Jiggs dinner—known as "Sunday Dinner" throughout the province—is cooked in just about every house: salt beef, cabbage (or greens, either turnip tops or dandelion), turnip, carrots, potatoes, and pease pudding all boiled in one pot. Most restaurants serve this on Sundays too. Naps are known to occur after dinner (which is eaten at noon). The afternoon is the perfect time to catch traditional music in a pub or go for a great hike; some of Jill's favorites are the ones with remarkable views: East Coast Trail on the Avalon Peninsula, Signal Hill in St. John's, or the Skerwink Trail on Bonavista Peninsula.
Where to Stay and What to Eat
Best-value splurge hotel
Fogo Island Inn is unique among lodgings around the world—it's a hotel built by a community, and for a community. All of the profits from this high-design property go to the people of Fogo Island (an hour's ferry ride from Newfoundland), a place once laid low by the collapse of the fishing industry. No detail of the inn has been overlooked, from wallpapers specially designed by local artisans to quilts handmade by the island's craft guild; toiletries are sourced from nearby berries and botanicals. You simply can't imagine the degree of effort that has gone into ensuring that everything here is done in the most ethically sound manner. Each guest is matched with a local host—not a professional guide, but a boat builder, or a quilter, say—who takes them around to see what life is really like on this remote island. Rates include a number of excursions, plus all meals at the inn's award-winning restaurant; its locally sourced culinary delights are an essential part of the experience.
Restaurants the locals love
Ches's Famous Fish and Chips, which has seven locations throughout Newfoundland. Locals order the namesake dish (always cod here in Newfoundland and Labrador) with dressing and gravy.
The Sprout, in St. John's. This casual vegetarian restaurant in the heart of downtown has been serving a loyal following for years; try the hummus sandwich.
Meal worth the splurge
Raymonds, in St. John's. Chef Jeremy Charles uses only the freshest, locally sourced ingredients; his style has been likened to Rene Redzepi's, the much-celebrated chef of Noma in Copenhagen.