The insider advice on this page is from one of Wendy's Trusted Travel Experts for Greece: Christos Stergiou, TrueGreece.
Christos grew up in Athens and on the island of Patmos, where he helped his family run Petra Hotel & Suites. After a decade in the United States earning an MBA from Stanford Business School and working at a Boston consulting firm, he returned home to found TrueGreece, a boutique travel company catering to those independent, luxury-loving travelers who want to see the country's highlights and hidden treasures with minimal hassle and through the lens of a real insider. Besides booking chic island hotels, Christos can arrange weeklong sailing trips and villa rentals. He receives rave reviews for his guides, especially the ones who will accompany you to the ruins in Athens, Delphi, and beyond and breathe life into all those ancient stones. And then there's the on-the-ground staff at TrueGreece to act as your personal concierge—round the clock, in case of emergency—and to help smooth over any last-minute wrinkles (those notoriously unreliable ferries, for one). Christos was also included in Perrin's People, Wendy's award-winning list of top travel specialists, which was published annually in Condé Nast Traveler magazine from 2000 to 2013.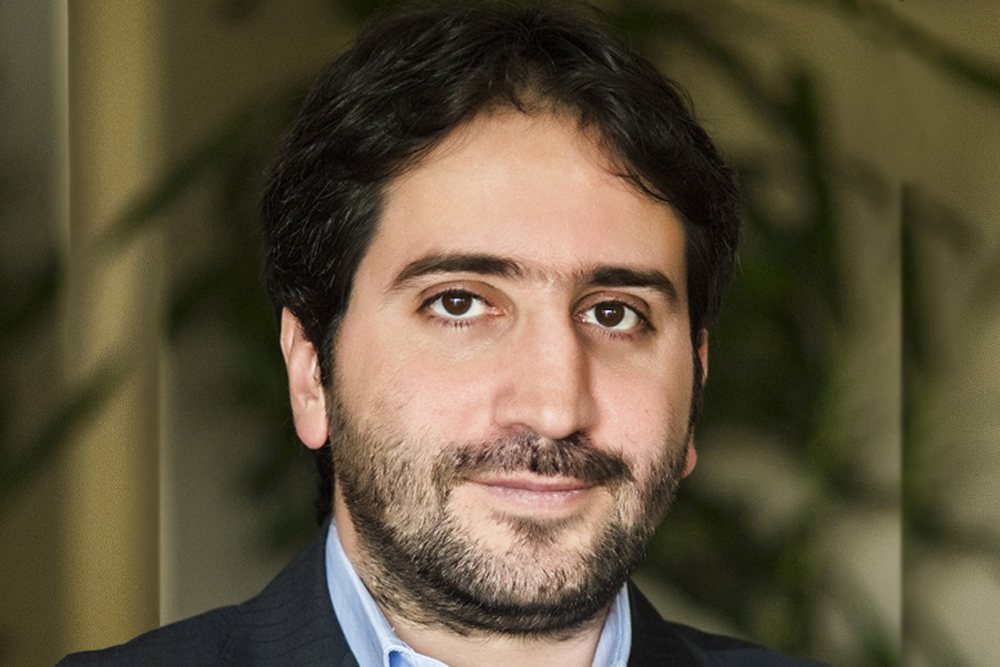 Where to Stay and Eat
Best bang-for-your-buck hotel
The Myconian Villa Collection, a group of spacious suites and villas that can come with private pools or hot tubs and views of the pretty white sands of Elia Beach—the largest beach on the island's south side. With 2 to 33 bedrooms, villas can fit your whole family or group. We get discounted rates and will book you in the best option in your room category. And our clients often get free upgrades.
Restaurant the locals love
Kiki's Taverna has exactly what you want in summer in Greece: tender grilled octopus; salads of lemon and artichokes or yogurt-topped beets; glasses of Greek rosé; and simple wooden tables with views of swimmers in the aqua waters at Agios Sostis Beach on the island's north side. Not surprisingly, it's very popular, so even if you arrive for lunch before noon you might have to wait for a table.
Best new hot spots
Located right on Paraga Beach on the southern part of the island, Scorpios is an all-day venue where you can eat, swim, and enjoy the sunset; the kitchen serves one-of-a-kind Mediterranean cuisine. Ling Ling by Hakkasan is a high-end, dinner-only venue located in Mykonos Town with an open-air restaurant and bar serving a Cantonese menu of small dishes.
Meal worth the splurge
A beach club and restaurant on quiet Psarou Beach's powdery sand, Nammos has been a favorite of Greek and international celebrities since it opened in 2003. With stone walls and a thatched-roof terrace—and a menu of caper-tossed pastas, fresh grilled fish, and barbecue beef sliders—it hits the right balance of relaxed and elegant. Reservations aren't easy to secure, but I can make you one.
Must-have dishes
Kopanisti (κοπανιστή), a salty, spicy, and creamy cheese that's guaranteed to be handmade from cow's milk or a combination of cow's and sheep's milk: industrial production is prohibited by law. You'll find it in salads and served alone as an appetizer with a glass of ouzo.
What to See and Do
Don't miss
Windsurfing or swimming at Ftelia Beach, a long, wide sandy stretch on the northern side of Mykonos. Windsurfers love it for the breeze that pushes them right across the bay; swimmers appreciate the clean water and absence of party people on the shore; and others appreciate the seafood and sunset views at the relaxed Alemagou Beach Bar.
One of the few beaches on Mykonos without cafés, sun chairs, and umbrellas, Fokos is never really busy: It's far from the towns and resorts on the island's south side. Check that the wind's not coming from the north before you go, and grab a salad for lunch at the beach's small Fokos Tavern.
Cheap thrill
Catch a kaiki—a traditional Greek fishing boat turned water taxi—at Ornos or Platis Gialos and take it to the beaches of Paranga, Paradise, Super Paradise, Agrari, or Elia. Round-trip tickets are between five and seven euros, depending on your destination; the boats' departures are subject to wind conditions.
Bragging rights
Having a private dinner on the uninhabited island of Delos, an impressively large archeological site where myth says Apollo and Artemis were born. It's the island with the most monumental antiquities from the Archaic, Classical, and Hellenistic periods—and we can arrange for it to be all yours for an evening, with tables set between the archeological ruins and traditional food catered by a Mykonos restaurant.
A perfect day
Plan an hours-long chill-out session at the tranquil (for Mykonos) Panormos Beach on the island's north side, where you can eat lunch at the beach's café or grab a beer from one of the vendors making the rounds up and down the sand. Take a siesta at your hotel and head to Mykonos town in early evening for a wander around the Matoyianni district, where narrow streets are lined with shops selling sun hats and handmade jewelry. Watch the sunset from the town's best vantage point, a bayside area called Little Venice or Windmills. Right there on the harbor, the restaurant Sea Satin serves Greek salads and prawn spaghetti with great views. And if you're up for it, finish in typical Mykonos style: with a night of partying at clubs like Jackie O, Rock n Roll, and Astra—or a casual nightcap at Caprice.