The insider advice on this page is from Wendy's Trusted Travel Expert for Los Cabo Villa Vacations: Julie Byrd of CaboVillas.com
Julie Byrd is convinced that Los Cabos, at the tip of Mexico's Baja Peninsula, scores a traveler's hat trick: stunning natural beauty, wide-ranging daytime activities and nightlife, and genuinely hospitable locals. Byrd's portfolio of properties includes a range of more than 100 luxurious villas and condos suitable for families, couples, and party-hearty groups of friends. Her frequent trips to Cabo mean that she has deep roots and intimate connections there—you might even think she lived there, given all the Cabo intel in her Twitter feed (she actually lives in Santa Cruz, California).  Byrd and her Cabo-based concierge team are available 24/7 during every client's trip. In addition to villa rentals, they can arrange fishing and yacht charters, ground transportation, destination weddings and other celebrations, and guided tours. A foodie at heart, Byrd has strong opinions on everything from locals-mostly taquerias to fine dining. (For a firsthand account of renting a house through Cabo Villas, read How to Find the Perfect Vacation Rental.) Julie was also included in Perrin's People, Wendy's award-winning list of top travel specialists, which was published annually in Condé Nast Traveler magazine from 2000 to 2013.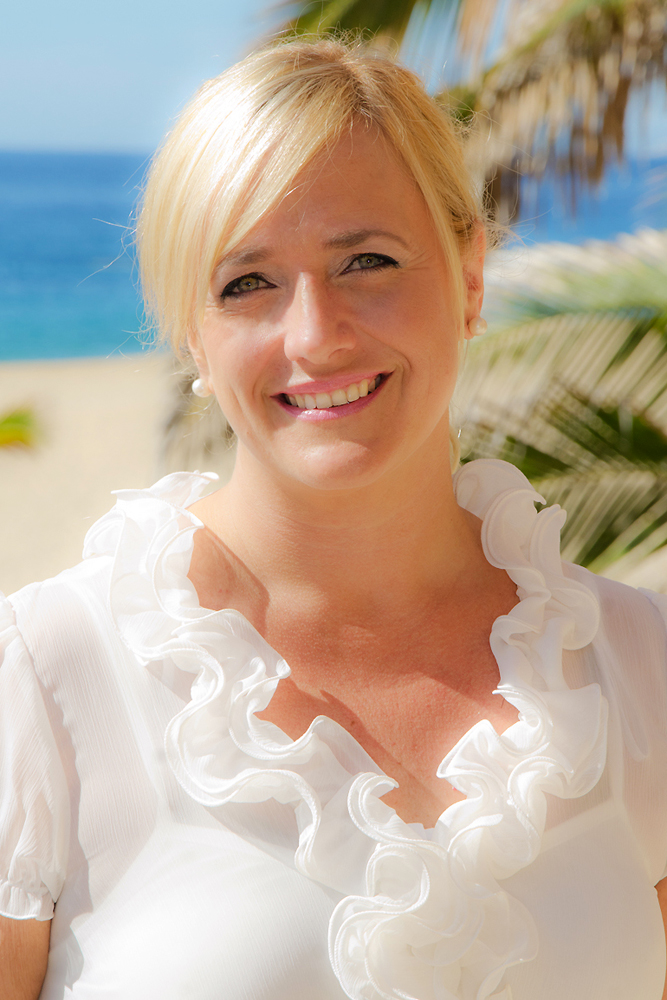 Where to Rent
Most underrated location
The smaller private developments along the Corridor between Cabo San Lucas and San José del Cabo. Many of these developments are close to excellent golf courses, have their own lovely beaches, and offer a sense of tranquility, security, and privacy.
Most overrated location
On a beach where you cannot swim in the water. You'll save money by selecting a villa higher on the hillside, where you'll also benefit from a much better view. I also think it's not worth paying more just to be near one of the many five-star resorts. While their restaurants and spas are generally open to the public, the other facilities aren't.
Up-and-coming location
Puerto Los Cabos is the region's rising star. This luxury beachfront development just beyond San José del Cabo is home to a world-class golf course, state-of-the-art marina, and many breathtaking luxury villa rentals (as well as some excellent luxury resorts). Some villas offer access to a members-only beach club. Puerto Los Cabos is an outstanding choice for a high-end group getaway in a very tranquil setting.
Best location for a beachfront villa
The Corridor, since the water is calmer here.
Best location for sporty travelers
Sport fishing is huge in Cabo—marlin, dorado, and tuna especially. Most fishing charters depart from the Cabo San Lucas Marina, plus there's great hiking just outside town and excellent rock climbing near the famous arch right off the coast. For these activities, base yourself in or just outside Cabo San Lucas. (Personally, I start the first day of every trip to Cabo by cruising out to the arch in Cabo Bay on a stand-up paddleboard, then jumping off Pelican Rock into the warm water.)
Best location for a taste of village life
San José del Cabo offers charming architecture, courtyard restaurants, and many art galleries—though it can be hard to find a rental villa that is walking distance from this historic town.
Best location for a family with young children
The end of the Corridor closer to Cabo San Lucas, so that you're outside the party scene, but still close to the main beach as well a dolphin center (swimming allowed!) and the departure point for snorkeling tours.
Best location for a big group
Pedregal: This exclusive, gated community is the most prestigious area in Cabo San Lucas proper, with beautiful houses and excellent proximity to Cabo's marina, downtown, Médano Beach, and dining. Since you have the option of all things Cabo, it's a great place to stay at any age.
Do's and Dont's
Must-have amenities
If you're traveling at any time of year other than summer, make sure your villa's pool is heated for those early-morning and evening dips; the midday gets warm, so you'll also want air conditioning. If you need to stay connected, ask about Wi-Fi and Vonage phone service. And at least for me, a Jacuzzi is essential!
Worth splurging on
A multi-course meal from one of our gourmet private chefs feels decadent, but it's cheaper than a blowout dinner at an upscale restaurant. Same for spa treatments: We can set up part of your villa to feel like a spa, with infused water and candles, but you'll pay less than at a local resort. We can also pre-stock your fridge with groceries—or just a few snacks and drinks so that you don't have to run to the store as soon as you arrive.
Not worth splurging on
Pre-booking lots of activities. Many clients—especially families—want to schedule outings for every day of their trip. And then they get to Cabo, fall in love with the view from a lounge chair at their villa, and never want to leave. Don't overbook yourself, or you'll end up paying cancellation penalties. Unless it's December or March, you can call our concierge in the morning and sign up for pretty much any activity later that same day.