The insider advice on this page is from two of Wendy's Trusted Travel Experts for Israel: Joe Yudin and Jonathan Rose of Touring Israel.
Joe Yudin and Jonathan Rose
After graduating from Boston University, Joe moved to Israel and served as a paratrooper in the Israeli Defense Forces, then received a master's degree (and later a PhD) in the Land of Israel Studies program at the University of Haifa. But Joe gained his travel chops by working as a guide, quickly becoming one of Israel's best. He then founded a travel firm to deliver what sophisticated travelers to Israel really want, hiring his fellow guides who are Israel's most charismatic and in-the-know. He also hired his army buddy Jonathan Rose, who works alongside Joe sketching out itineraries for their travelers. They break down Israel's complicated politics and history by introducing travelers to locals from varied backgrounds, including Muslim and Jewish journalists, famous chefs, local graffiti artists, even an expert on the Tel Aviv fashion scene. They can arrange all manner of special-access experiences (our favorite is the chance to take part in the excavation of 5,000-year-old ruins), as well as side trips to Jordan's iconic sites, such as Petra and Wadi Rum. Joe's trips might cost more than some competitors', but that's because his guides are the most in-demand, often with advanced degrees, and because when you book a guide or vehicle with Joe, you have them for the entire day—no nickel-and-diming for overtime or extra mileage. (Beware Israel's many unlicensed guides driving unlicensed, uninsured vehicles—which is not just illegal but unsafe.)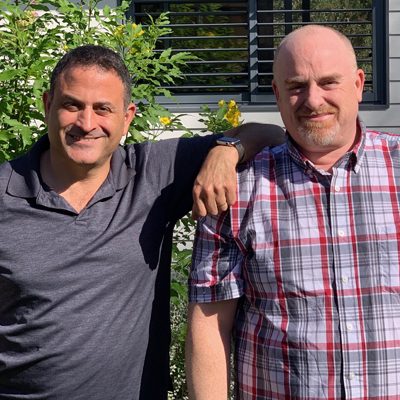 Where to Stay and Eat
Best bang-for-your-buck hotel
The Norman Tel Aviv, a restored 1920s Bauhaus residence that now holds 50 rooms and suites. Joe and Jonathan can help you secure a higher-floor room; they have the best views of the city and quick access to the rooftop pool.
Best-value splurge hotel
The brand-new Six Senses Shaharut—Israel's most luxurious resort to date—is off the beaten path, nestled into a canyon in the Negev Desert's Arava Valley. Go here for some much-needed rest, relaxation, and spirituality for mind, body, and soul.
Restaurants the locals love
In Tel Aviv-Jaffa: Abu Hassan. This Jaffa institution serves nothing but hummus, some say the best in Israel. Plain hummus, hummus with fava beans, or hummus with tahini. That's it. No falafel…don't even ask! Watch how the locals eat it: Tear your pita bread into pieces or use a piece of onion (that's right, onion) and dip it into the hummus with a quick swipe of your wrist. If you use a fork and knife you'll look like a tourist! At Puaa, a homey café hidden on a cobblestone alleyway off the middle of the Old Jaffa flea market, vegetarians go crazy for the majadera, a rice-and-lentil dish made with flavorful blends of herbs, onions, raisins, walnuts, and yogurt. Puaa's seafood dishes are also delightful.
In Tel Aviv: In the middle of the Carmel Market butchers' district is M25. It serves the finest meats cooked over a charcoal grill. Don't miss the "Smoking Shawarma": The meat is lightly smoked, then sent for fast roasting to crisp the exterior while leaving the inside juicy. Served on a bed of tomatoes, thin onion slices, and tahini, the meat is lathered with a thick paste of garlic, lemons, hot green pepper, oil, and salt. M25 also serves one of Tel Aviv's best desserts, Crack Pie: This rich, salty-sweet concoction with tons of butter, an oat-cookie crust, and unsweetened whipped cream has attracted an addicted fan base.
Meals worth the splurge
Romano, in Tel Aviv, is a the latest restaurant by eccentric chef Eyal Shani. Romano is not just about farm-to-table local fare, but also has a cool vibe and amazing music. It sports a vintage, cozy feel from the vinyl to the retro furniture. The dishes are made with the finest seasonal ingredients. and the atmosphere ignites all five senses.
Tishreen, in Nazareth, offers a gourmet mix of traditional Palestinian fare and European cuisine. Located in the heart of ancient Nazareth near the Church of Annunciation, the building itself dates to the mid-19th century.
Must-have dish
Meshawasha. An Arabic dish made of hummus, tahini, garlic, lemon, and spices and eaten with pita bread, this is best tried in Arabic restaurants in Abu Ghosh, Akko, or Gush Halav.
Prime picnic spot
At the base of Mount Gilboa (in the Jezreel Valley, the breadbasket of Israel) lies a series of natural springs. Many of them are hidden in thickets or small forests, or on the grounds of private farmland. Joe and Jonathan know where these springs are and how to gain access to them, whether by jeep, bike, or foot. A private chef can meet you there, or they can plan a picnic at a secluded location. Make time to enjoy the scenery, go for a walk, swim in the clear waters, or take a hot-air balloon flight. Their favorite spot in the area is Ein Shokek.
What to See and Do
Don't miss
Spending at least a few days in Tel Aviv. Often overlooked as a tourist destination because it lacks Jerusalem's historical clout, Tel Aviv is one of the world's most vibrant, exciting cities. A visit gives you a taste of modern Israel—lots of energy, dynamic nightlife, and a mix of Israeli and international cuisine—along with a look at Jaffa, one of the oldest port cities.
Take the time to go up north and sleep there for at least one night. This is the best way to explore the Galilee and Golan Heights. Tzfat—the birthplace of Kabbalah, or Jewish mysticism—is a beautiful 500-year-old mountaintop village with ancient synagogues, modern galleries, and unique culinary delights. If you want to understand Israel's security situation, take a jeep tour of the Syrian/Lebanese/Israeli border with an IDF officer as she explains the geo-political happenings in real time.
Don't bother
Eilat, a popular beach resort for locals, is in desperate need of an overhaul. Tacky and expensive—with awful to just-okay hotels—it's only worth visiting if you're en route to southern Jordan (Petra) or interested in a wondrous diving experience in the Red Sea. But if you want a beach destination, Tel Aviv runs rings around Eilat, and the new Six Senses Shahurut (see "Best-value splurge hotel") just to Eilat's north is a much better option.
Cheap thrill
Dig for a day. For $35 you can spend two to four hours underground, digging out an ancient settlement from the time of the Maccabees (second to first centuries B.C.) that is now a UNESCO World Heritage Site. You'll find all kinds of artifacts from the period of the Hanukah Wars against the ancient Greeks: certainly pottery shards and maybe even oil lamps, wine jugs, jewelry, and coins. When you're done, an archaeologist will take you spelunking (cave crawling) through some of the unexcavated caves.
Bragging rights
Tucking into a gourmet lunch on the rim of the Mitzpeh Ramon crater in the Negev Desert. Joe and Jonathan will set you up with a personal chef who hitches a mobile kitchen to his off-road vehicle and plates a lunch of garlicky hummus, hyssop-tinged goat cheese, grilled steak, and herby salads galore. It's only served in the most picturesque locations possible: The chef can also set up on the banks of the Jordan River, in the middle of a secluded forest on the shore of the Sea of Galilee, or at the top of a dormant volcano in the Golan Heights.
How to spend a Saturday
Since most things are closed on Saturdays for Sabbath, it's the ideal day to hit the beach in Tel Aviv (or anywhere on the coast) or take a day-trip to the Dead Sea or a national park (like the archeological site of Masada, or Caesarea, built by Herod the Great around 25 to 13 B.C.). Or you could wander through the Arab markets in Acre, Hafia, and Nazareth, all of which are open on Saturdays.
The souvenirs
In Tzfat: The Canaan Gallery weaves Jewish talits, or prayer shawls, by hand using ancient looms. At the 500-year-old house turned factory in the old city of Tzfat (also known as Safed), you can see the centuries-old production process for yourself.
In Jerusalem, Nazareth, or Bethlehem: You can buy hand-carved olivewood nativities in tourist shops along the Via Dolorosa in Jerusalem, near the Basilica of the Annunciation in Nazareth, and at the market beside the Church of the Nativity in Bethlehem.