The insider advice on this page is from two of Wendy's Trusted Travel Experts for Israel: Joe Yudin and Jonathan Rose of Touring Israel.
Joe Yudin and Jonathan Rose
After graduating from Boston University, Joe moved to Israel and served as a paratrooper in the Israeli Defense Forces, then received a master's degree (and later a PhD) in the Land of Israel Studies program at the University of Haifa. But he gained his travel chops by working as a guide, quickly becoming one of Israel's best. He then founded a travel firm to deliver what sophisticated travelers to Israel really want, hiring his fellow guides who are Israel's most charismatic and in-the-know. He also hired his army buddy Jonathan Rose, who works alongside Joe sketching out itineraries for their travelers. They break down Israel's complicated politics and history by introducing travelers to locals from varied backgrounds, including Muslim and Jewish journalists, famous chefs, local graffiti artists, even an expert on the Tel Aviv fashion scene. They can arrange all manner of special-access experiences (our favorite is the chance to take part in the excavation of 5,000-year-old ruins), as well as side trips to Jordan's iconic sites, such as Petra and Wadi Rum. Joe's trips might cost more than some competitors', but that's because his guides are the most in-demand, often with advanced degrees, and because when you book a guide or vehicle with Joe, you have them for the entire day—no nickel-and-diming for overtime or extra mileage. (Beware Israel's many unlicensed guides driving unlicensed, uninsured vehicles—which is not just illegal but unsafe.)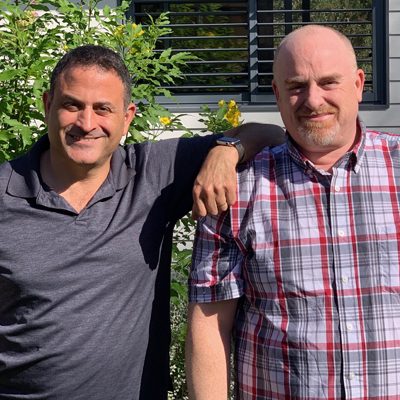 Where to Stay and Eat
Best-value splurge hotels
The newly renovated Inbal Hotel is in a great location, with exquisite breakfasts, an outdoor pool, and terrific views. The David Citadel, Waldorf-Astoria, and Orient hotels are expensive, but you can't beat the locations, pools, and views. And for historical significance, no property in town can match the King David, which has welcomed celebrities and politicians since 1929, although it is in need of a renovation. The Mamilla Hotel has that luxury boutique look and feel, near the Old City and the nightlife, but it lacks views and an outdoor pool.
Best bang-for-your-buck hotels
If you're looking for something less expensive in a great location, try any of the new, hip Brown Hotels throughout the city.
Restaurants the locals love
Hummus Pinati, close to the Ben Yehuda Street pedestrian mall at 13 King George Street, is a small hummus joint filled with locals at lunchtime. It specializes in—you guessed it—hummus, and is one of the candidates for the best hummus in Israel. On the other side of town within the Old City walls is another candidate, Lina Restaurant, which you can find just after the Eighth Station of the Cross on the Via Dolorosa.
Dishes to try
At Chakra, in the New City, order the dessert made from vanilla ice cream, tahini, halva, and date honey. It may not be on the menu, but ask for it.
In the Old City, try knafah, a Palestinian dish of fried cheese with flour, pistachio, and sugar water—check your cholesterol levels before and after eating!
Meal worth the splurge
Chef Tali Friedman offers a culinary tour of the Mahane Yehuda Market, followed by a cooking workshop and finally a gourmet meal in her cooking studio overlooking the market. It's not cheap, but people love it.
What to See and Do
Don't miss
The City of David, in the eastern Jerusalem neighborhood of Silwan, is an absolutely fascinating archeological site with remains dating back more than 5,000 years. The site is controversial—some say it's being used as nationalist propaganda since it shows a millennia-old Jewish connection to an area that's now mostly Palestinian. But don't let the controversy put you off: This is one of the most interesting and extensive archeological parks in Israel, regardless of politics. A bonus is wading through the 500-meter Hezekiah's Tunnel—an underground aqueduct dating from the eighth century B.C., built by the Israelites to defend the city. The tunnel empties out into the first-century Siloam Pool, where Jesus is said to have healed a blind man. Make sure you bring water shoes and a flashlight.
There are ongoing excavations underneath the Western Wall Plaza. The area isn't yet open to the public, but if you do the new tour of the "Great Bridge" you may be able to finagle a sneak peek.
Don't bother
Spending too much time in the Arab Market in the Old City. Sure, you can buy almost anything you want here, as long as it's made in China. The market is colorful, full of exotic flavors and scents, and worth a leisurely stroll—but not more than 90 minutes of your precious time. And try not to get into conversation with a merchant unless you really want to buy something. The merchants here tend to be aggressive; if you go into a shop, you are likely to leave with something. A few stores have some gems, but you have to know where to find them. However, sitting down with one of the merchants in his shop and drinking coffee with much patience can be worth it. Just be prepared to spend the time—and a little bit of cash.
Cheap thrill
Ein Sukim Sifting Project. Archaeologists have gathered hundreds of tons of dirt from the Temple Mount at a nearby site and have been sifting through it, regularly finding artifacts dating back to the time of King Solomon's Temple in Jerusalem through the Maccabean, Crusader, and early Arab periods. For five bucks you can sift for hours with world-renowned archaeologists and their students, looking for treasure buried thousands of years ago.
Bragging rights
Joe and Jonathan can arrange for a noted archaeologist or site director to take you around the City of David, leading you into places that are generally closed to the public, explaining what can be found where, and telling the stories behind some of the most incredible finds.
Plenty of people visit the Israel Museum—fresh from a recent renovation, it houses all kinds of art treasures, fascinating archaeological artifacts (hello, Dead Sea scrolls!), and Judaica—but Joe and Jonathan can arrange for you to see it with one of the curators. Who better to explain the significance of the museum's must-see sights, including the Curaçao Synagogue, which was relocated here? The curator can also take you into the vaults, where only staff are allowed, to see the scores of other antiquities that the museum doesn't have the space to display.
Downtime
Blumfield Garden, behind the King David Hotel, has incredible views of the Old City; the nicely trimmed lawns make it a favorite with the locals for a picnic or a pre-wedding photo op. Check out the nineteenth-century windmill and nearby alleyways in Yemin Moshe while you're there. Nearby is "Hutzot HaYotzer," The "Artist Colony of Jerusalem": a charming studio-lined lane at the foot of the Old City walls, a short walk from the Jaffa Gate and Mamilla Mall. Some of Israel's finest artists have made Hutzot HaYotzer their home. Here you will fine high-level art in many forms: photography, painting, weaving, silversmithing, and jewelry.
Instagram moment
From the rooftop of the lovely 19th-century Austrian Hospice building you can see all four quarters of the Old City, all the way to the Mount of Olives and the Judean Desert. When you are done soaking up the view, go down into the garden café and try the apple strudel. If the front desk clerk is in a good mood, he might even give you a key to the beautifully painted salon where Abba Eban, the famous Israeli diplomat, used to teach Hebrew to the British soldiers stationed there.
The souvenir
Check out the Armenian Potters' Row, to your left about 200 yards inside Jaffa Gate, just past the Police Station and Christ's Church. Here you'll find unique, old-world handmade crafts in quaint shops located inside 14th-century buildings.