In some cases, Wendy has several trip-planning specialists she recommends for a destination and would like to connect with you directly to determine who would best meet your needs. This is one of those cases. Please click on the CONTACT button (at left) to find out from Wendy which travel expert is best for your specific trip goals and challenges.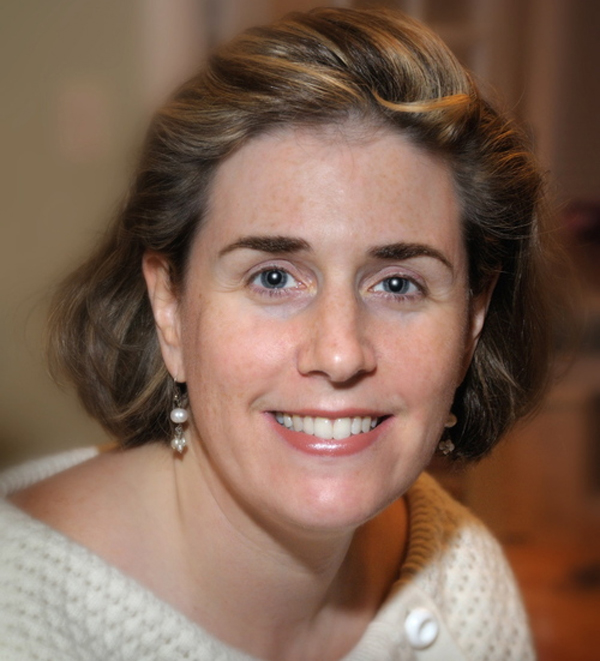 Camps and Lodges
Best-value safari accommodations
Lemala's camps and lodges are located in the heart of the wilderness, allowing travelers to connect with the environment while enjoying terrific comfort and service. Open game-drive vehicles, professional guides, first-class cuisine, and year-round game viewing are hallmarks of a Lemala stay. With properties in Arusha, Tarangire, Ngorongoro, and the Serengeti, Lemala offers an authentic safari experience in some of the most celebrated wildlife areas in Africa.
Safari camps worth the splurge
Angama Mara is perched on the edge of the Oloololo Escarpment, where the final scene from "Out of Africa" was filmed. Looking down at the Masai Mara, the savanna stretches as far as the eye can see. Guides, vehicles, food, and service are at the very highest level. The right travel expert can arrange a private shamba-to-table lunch, where you'll start by picking ingredients for salad and end with a chilled glass of rosé overlooking the Mara. Angama Safari Camp is a four-tent mobile camp that can be booked for a single group of up to eight travelers.
Best safari accommodations for families
Cottar's 1920s Safari Camp is located on its own 7,600-acre private conservancy, less than one mile from the Masai Mara National Reserve in Kenya and Serengeti National Park in Tanzania. The location provides easy access for day and night game drives, game walks, and cultural interactions with the Maasai community. The camp has ten tents: one honeymoon tent, five double tents, and four family suites with living rooms and fireplaces. The entire camp is situated to ensure that tents are private and quiet, whether for honeymooners or families with young children; there are two main areas for dining, drinking, reading, and relaxing, plus a pool and spa. Cottar's private Bush Villa is over 10,000 square feet, with five ensuite bedrooms, a large living room, dining room, and a magnificent deck. All have a breathtaking view onto the savannah plains—home to the annual wildebeest migration—and the backdrop of the Olderikesi Hills. The villa comes with privately guided game drives and a dedicated staff of eight.
Sirikoi is a small camp with just four tents, a two-bedroom cottage, and a three-bedroom house—so it books up far in advance. You can expect very personalized service here, like a surprise dinner in the bush to celebrate a special occasion. The tents have fireplaces, bathtubs, and showers; the house has its own kitchen, living, and dining room. The food is true "farm-to-table," with vegetables and herbs just picked from the organic garden. Sirikoi is located on Lewa Wildlife Conservancy, a UNESCO World Heritage site that is home to 12% of Kenya's black rhino population and the largest single population of Grevy zebras in the world.
Best city hotels
Anna Trzebinski has transformed her family home into a museum, art gallery, and hotel. Set on a four-acre forested property in the peaceful suburb of Langata, Eden Nairobi is filled with the family's own artworks and creations, including their personal library and artifacts that have been collected over a lifetime.
Giraffe Manor offers a unique opportunity to meet the resident giraffes, all of whom are of the endangered Rothschild's species. Close-up encounters with the semi-habituated giraffes as they put their heads through the windows at breakfast creates an unforgettable memory—though you typically have to book a room here two to three years in advance.
What to See and Do
Don't miss
A guided nature walk—you may not spot the Big Five, but you'll see plants and bugs, learn to identify poop, and likely start to appreciate birding.
Night game drives are great fun; be sure to include a camp that allows them in your itinerary. Kids love to operate the spotlight. With luck, you'll see hippos grazing near rivers, African hares, and even an elusive leopard.
Both walks and night drives are only available at camps and lodges in private conservancies, not in the national parks or reserves.
Don't bother
Making a special trip to the point where the equator runs through the town of Nanyuki; if you stop to take a picture by the sign, aggressive salespeople will come out of the nearby shops to show you how water drains in different directions on either side—and then try talking you into buying touristy, overpriced souvenirs.
Paying to take a tour of a Maasai village advertised by one of your lodges. Not only is it more staged than authentic, the lodge usually takes at least 50 percent of the cost. Ask your guide to take you to visit a local family or school instead.
Meal worth the splurge
Talisman, which draws a mix of regulars, expats, and a few travelers to the Karen suburb of Nairobi, serves fish from Lamu, pastas, and burgers—much of it Asian-inflected—in a lush, open-air setting with local art lining the walls. Be sure to order samosas as a starter, and sample the local Tusker beer.
Must-have dish—and coffee
Irio (the word simply means "food" in the local Kikuyu language) is a traditional side dish. There are many variations, but it's typically a mix of mashed potatoes, peas, corn, and spinach, served with nyama choma (grilled meat). Ask the chef at one of your camps to show you how to make it.
Drop by Nairobi Java House, with locations all over the city. Coffee doesn't get any fresher than this! The Kenyan beans are spicy and rich, the Ethiopian blends lighter with citrus notes. And don't forget to have a mandazi (doughnut).
Bragging rights
The right fixer can arrange for you to visit a Maasai elder's home on the escarpment overlooking the Masai Mara; meet his family (three wives and 21 children at last count), and learn about the ceremonies he participated in to become a warrior, how he lives today, and the many changes he's seen in the last 60 years affecting the culture, the wildlife, and the climate. Depending on the day of the week, he may take you to the local cattle market, where he's known as a tough negotiator.
Downtime
Go fishing at Lake Victoria. Hopefully you'll catch dinner. A 40-minute flight from the Masai Mara by light aircraft takes you to the world's second-largest freshwater lake and the magical source of the Nile (it straddles the borders between Kenya, Uganda, and Tanzania). Fish for giant Nile perch from a boat, and see the colorful life around the lake, where Luo fishing villages have remained unchanged for centuries.
The souvenir
A necklace from Kazuri Bead Factory in Karen, where ceramic beads in every color of the rainbow are handmade by disadvantaged women, most of them single mothers.