In some cases, Wendy has several trip-planning specialists she recommends for a destination and would like to connect with you directly to determine who would best meet your needs. This is one of those cases. Please click on the CONTACT button (at left) to find out from Wendy which travel expert is best for your specific trip goals and challenges.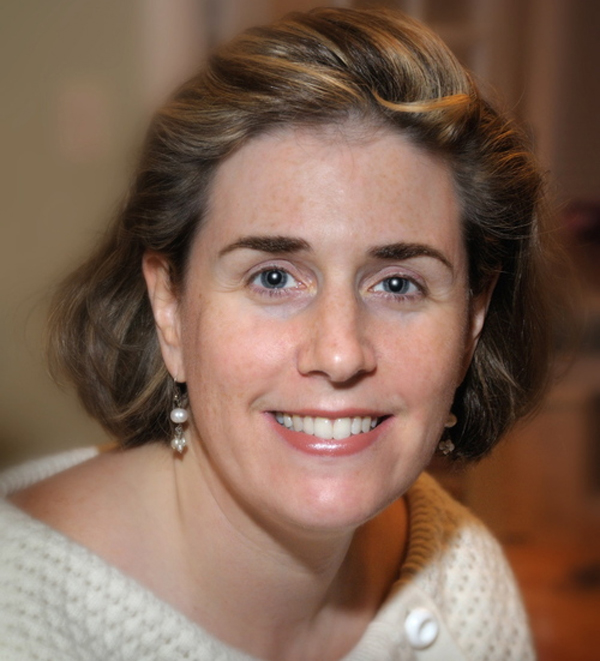 Where to Stay and Eat
Best bang–for-your-buck hotels
There are many manor houses that don't advertise themselves as bed-and-breakfasts but will rent out rooms to those in the know for less than 100 pounds (sometimes including dinner). You don't get all the amenities of a hotel, but you get to stay with a local in a house that is usually quite grand. Philip has connections at one wonderful townhouse that is just two minutes from the castle in Edinburgh, and a house just off the Kings Road where you can rent a goodly amount of space—a bedroom, sitting room, roof terrace, and bathroom—for so much less than it'd cost at a nearby hotel (it's beautifully decorated, as the owner is an interior designer).
Meal worth the splurge
Several castles and stately homes serve fabulous food: The dining rooms at Amberley Castle date back to the 12th century. Borthwick Castle, near Edinburgh, can put on a magnificent medieval banquet. The restaurant at Lucknam Park, in the Cotswolds, has a Michelin star.
Things to do and see
Don't miss
Highgrove House is the family residence of the Prince of Wales. There is a very long waiting list to visit the exquisite gardens, but if you ask Philip he can make it happen.
Pashley Manor, about an hour from London, is a picturesque Tudor house with the most innovatively planted garden in the U.K. It looks as if the manor is growing out of the garden.
Alnwick Castle is a bit out of the way, in the north of England near the border with Scotland—but it's worth the trek for Harry Potter fans, who will recognize it as Hogwarts in the films. There's also a poison garden, full of plants you dare not taste. Visiting this stunning and largely intact castle is easily done as a day trip from the Lake District; Philip can arrange for a private tour, often with the Duchess of Northumberland herself, and the head gardener to show you around the grounds.
Hidden gems
Some think that Northamptonshire is just boring countryside, but it has the most amazing houses with incredible art and antique collections. One manor house that Philip can arrange for you to visit has the largest number of sporting paintings in the world, mainly of hunting and horses (a few by the acclaimed George Stubbs); it also has a superb peony garden.
The country's best garden is at Sissinghurst, which was the home of Vita Sackville-West, a prodigious poet and novelist who had a romance with Virginia Woolf. Sackville-West's two passions were writing and gardening; as you stroll through the garden, you can imagine how the beautiful surroundings inspired her written work, either directly in her horticultural columns or metaphorically in her fiction.
Bragging rights
Philip can get you into the home, in the south of England, of a very famous politician who can't be named but whose family were famous writers. It's a true castle, with a moat and turrets and a bailey, parts of which date to the 1100s. It's stunning inside, but the most impressive element is the exquisite garden. The very hospitable and kind owner will invite you to lunch, show you around the grounds, and discuss the history of the castle and the literary figures who once lived there.
There's a stately Palladian manor in the west country that is not open to the public, but Philip's travelers can spend a night there. The ancestors of the owners—who are very close to the royal family—came to England in 1066 with William the Conqueror. Their collection of paintings and china is museum-quality, and they have the most amazing gardens. It's on a par with a seven-star hotel: They have a proper butler, and ladies' maids who will put away your clothes in the drawers with tissue in between. If budget doesn't allow for an overnight, you can go for lunch or dinner, which is like an Edwardian house party: You have drinks, then everyone is called to a dinner table groaning with breathtaking flower arrangements and the most delicious food.
Philip can also get you a prime vantage point at Windsor Castle from which to watch the spectacular Ceremony of the Garter, with all the members of the Royal Family.
Most underrated place
Stonor Park is a little gem of a house, one that's absolutely charming but not well known. It's owned by a Catholic family and has the most amazing chapel—which is a rare thing to find because the Catholic aristocrats who stuck around during the reign of Henry VIII rarely managed to keep their heads, let alone their houses. Philip can arrange for you to have a private lunch in their lovely dining room. The scenery is England at its best.
Don't bother
Some advice while you're in Kent: Leeds Castle's stunning facade attracts many visitors, but the grounds are overrated, and there are no great treasures inside. Instead, visit Hever Castle, an impressive display of Tudor architecture that was the childhood home of Anne Boleyn, the woman for whom Henry VIII gave up Catholicism (today, it's full of wonderful paintings and early English furniture, almost a historical overload); and Chartwell, where Winston Churchill once lived (you can walk around the studio where the great statesman painted, and the Golden Rose Garden planted by the Churchill children in honor of their parents' 50th anniversary).