The insider advice on this page is from one of Wendy's Trusted Travel Experts for cruises: Mary Jean Tully of Cruise Professionals by Tully Luxury Travel.
Mary Jean sends an enormous amount of business to high-end cruise lines— Crystal, Regent, Seabourn, Silversea, Oceania, Viking, Azamara, Cunard, Holland America, Celebrity, Ritz Carlton Yacht Collection, Ponant, Scenic, and Aqua Expeditions among them—and thus is able to secure the best cabins (often as an upgrade) and procure generous onboard credits for her clients. She has plenty of pull with, and access to deals at, five-star hotels too, which comes in handy when she's making pre-and post-cruise land arrangements. She has a stable of top tour guides in every port of call for private shore excursions that are more imaginative than the cruise lines' offerings. When she's offline in Africa—she is seriously committed to wildlife preservation—or sailing on the coolest new ships in remotest Asia, ask to speak with her trusted deputy Cheri Ozimac.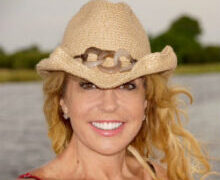 Ships and Cabins
Best ships for a splurge
With 447 crewmembers attending to 350 suites, the newly refurbished Regent Seven Seas Voyager offers personal service that will exceed your expectations. Amenities onboard include private balconies in every cabin, four main dining venues, a Canyon Ranch spa and fitness center, and on some itineraries an enrichment program developed by Smithsonian Journeys; the fare covers all gratuities and shore excursions.
On the 922-passenger Crystal Symphony, the Crystal Penthouse Suites are ravishing, and plenty spacious at 982 square feet. Crystal also offers many enrichment programs and lectures onboard, such as a wellness seminar by the Cleveland Clinic or a historian's talk about your next port of call.
Best large ships
When cruising Asia, it's best to opt for smaller vessels that can maneuver into ports closer to city centers. The bigger ships disembark passengers an hour or two from where you want to go. If budget necessitates a larger ship, the best options are Cunard, Holland America, and Celebrity, whose ships traveling to Asia carry 1,900 to 2,700 passengers.
Best affordable ships for families
Celebrity's and Holland America's ships have a wide variety of accommodations for families on a budget, including triple and quad occupancy and superior kids' programs. Regent Seven Seas Cruises is great for families who want good-quality dining and service included without surprise costs.
Best ships for a solo traveler
Crystal and Silversea have lower single supplements, and Crystal provides a bevy of entertainment options to keep solo travelers engaged; the crew also seats singles together for dinner if they'd rather not eat alone.
Best ships for foodies
Foodies love Crystal in particular for its modern preparations (its kitchens are the most innovative on board a luxury cruise ship) using only the freshest local ingredients. Regionally inspired dishes are offered side by side with French classics—all served with fine china, silver, and crystal—and the onboard wine cellars are wide-ranging. Famed chefs Piero Selvaggio and Nobu Matsuhisa oversee the two specialty restaurants on board each ship.
Cabin worth the splurge
A suite with a butler is great—they can make or change dinner reservations and spa appointments for you, have the chef cook something special for you, arrange cocktails in your cabin, and more. But you're always better off in the least expensive cabin on a nicer ship than in the fanciest cabin on a lesser ship—even if it means you have to change your own dinner reservations.
Where to Cruise
Best itinerary
Ones that include overnights in Hong Kong, Shanghai, and Bangkok. (I love Singapore too, but you can see it in a day.) There is so much to see and do in each of these cities—whether it's your first or fifth time visiting—and they really give you a sense of the vibrancy of Asia right now. A cruise is also an ideal way to see multiple countries, since the ship gets a blanket visa that covers all passengers and you don't have to wait in line every time you cross a border. And remember that since most Asia cruises aren't round-trip, you can combine back-to-back journeys to add more destinations.
Best off-the-beaten-path itinerary
Both the Belmond Road to Mandalay and the Sanctuary Ananda offer great atypical cruises in Myanmar. For China, try Sanctuary's Yangzi Explorer. Their three- to six-night itineraries include a wide range of cultural activities—you can enjoy tai chi sessions and dumpling-making classes onboard—and the highest crew-to-passenger ratio of any ship on the Yangtze.
Don't miss
Bangkok, of course, for its excellent food and gondola excursions, and legendary Grand Palace. Hong Kong, as a whole, is essential. If you are docking in Tianjin, Mary Jean can arrange for a private guide and access to a less-frequented section of the Great Wall.
Don't bother
On the flip side, if a ship stops in Dalian, skip this little town and instead book flights to Xi'an to see the Terracotta Warriors.
Port most worth the trek
Beijing, to see the Forbidden City and the Great Wall of China. This is definitely worth the trek (the city is two-and-a-half hours from Tianjin, where the ships dock), and best done privately so that you can get the best view of the wall without the crowds.
When to book your cruise
The earlier you book—at least a year in advance, ideally—the more options you have for dining, room categories, and activities (tip: Regent allows advance bookings for excursions). You also want to allow time for any visa applications if you're staying in Asia beyond the cruise.