The insider advice on this page is from one of Wendy's Trusted Travel Experts for Alaska: Judith Root of Entree Alaska.
Judith has mastered dip-net salmon fishing, camping solo in bear country, and skiing at 40 below.  She can orchestrate complicated itineraries to remote lodges, select the perfect backcountry retreat for a family reunion, set up a rendezvous with an Iditarod champion, or fly you to a glacier for summer sledding. Her outdoor guides specialize in everything from fly fishing to river rafting to kayaking with whales.  Note:  She does not book Alaska cruises.  For a small-ship expedition cruise, which is the best way to see the coastline and wildlife, contact Ashton Palmer.  For something more affordable—which means a large ship—contact Tom Baker.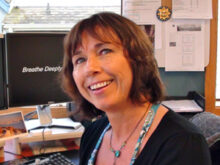 Where to Stay and Eat
Best bang-for-your-buck hotels
In the city: Hotel Captain Cook is the best property in Anchorage, with a health club and spa, shops, and four restaurants. Book the Captain's Deck rooms so that you can pick up snacks and beverages around the clock in the concierge lounge (great for late-arriving flights); with the hors d'oeuvres, wine, and beer they put out every evening, you might even be able to skip dinner.
In the wilderness: On the southwestern edge of Denali, Winterlake Lodge has five cozy cabins, great guides, saunas, hot tubs, and lots of peace and quiet. There's nothing better than following a killer hike with a massage, a glass of fine wine, and dinner prepared by a Cordon Bleu–trained chef. The rates aren't cheap, but they include round-trip air transportation, meals, guided activities, cooking classes, yoga, a one-hour massage, and use of the lodge's kayaks, fly-fishing gear, and other equipment.
Restaurants the locals love
Moose's Tooth brewpub in Anchorage. Maybe it's the convivial atmosphere or the inspired pizza toppings (smoked salmon? apricot sauce?)—or perhaps it's simply the strong beer on tap, but for whatever reason, it's a favorite local haunt.
In Juneau, Tracy's King Crab Shack on the pier is justifiably popular with locals and visitors alike. The star is not the restaurant itself (the name says it all) but the king crab; the Crab Shack Combo—a king-crab leg, four crab cakes, and a bowl of crab bisque, plus garlic rolls and butter—would cost twice as much down south but be half as fresh.
Tiny Ludvig's Bistro in Sitka. The chef does a great job of pairing Mediterranean flavors with Alaska's fine seafood. The bistro also sets up a chowder cart in the Mill Building at lunchtime during the summer.
Dish to try
Alaska salmon, halibut, and king crab are a given, but if you want a real delight, try the unbelievably delicious Alaskan oyster—part of Alaska's sustainable aquaculture endeavors, it is available year-round. Once you taste the bright, pure flavor, you'll never be satisfied with any other oyster. In Anchorage, order Alaskan oysters at Simon and Seafort's Saloon & Grill, Sacks Café, or Bridge Seafood.
What to See and Do
Don't bother
Unless you're on a cruise or don't mind throngs of tourists, you might as well skip Ketchikan. Sad to say, it is overrun with cruise visitors and generic gift shops; the experience has been so homogenized that there is no longer a single compelling reason to go there.
Don't miss
Haines, on the southeastern panhandle, near Glacier Bay National Park, is the quaint small town that Ketchikan once was. It's a bit difficult to get to—most visitors fly in or take the ferry from Juneau—and without a lot of luxury, but it is one of the loveliest towns in Alaska (picture a backdrop of stunning jagged mountains). It also has a lot of funky charm, thanks to the residential makeup, a mix of artists, bohemian free spirits, traditional loggers, commercial fishermen, and outdoor-adventure enthusiasts, plus the Tlingit villagers next-door in Klukwan.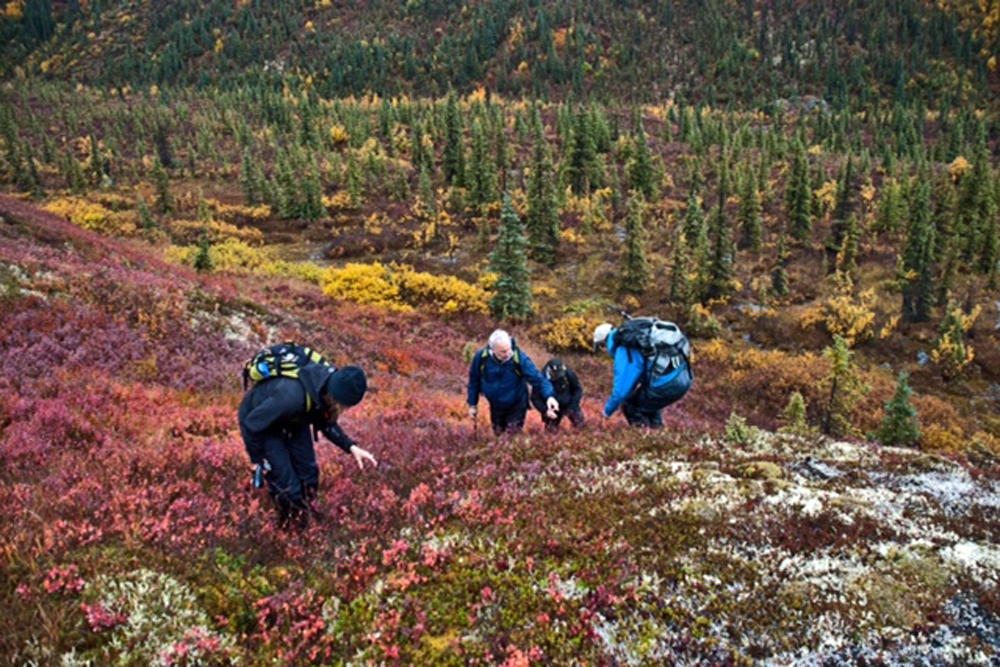 Wrangell-St. Elias National Park is a UNESCO World Heritage site, which isn't too surprising when one sees the endless wilderness of jagged peaks so numerous that most of them aren't even named. Coupled with the abandoned copper-mining towns of Kennicott and McCarthy, it really makes for a jaw-dropping experience—and it gets very few visitors. At the Ultima Thule Lodge, the owners check the skies each morning to devise an itinerary of hiking, rafting, fishing, wildlife viewing, glacier walking, and more, all accessed by light aircraft.
Cheap thrill
Spend the day at Anchorage's Saturday Public Market, which has great local foods and crafts. If the time is right, amble over to Ship Creek—conveniently located in the heart of town—to gape at the locals who line the banks fishing for salmon (the kings typically run from June to mid-July, the cohos in August).
Bragging rights
Since private vehicles aren't allowed to go more than 15 miles into Denali National Park, most visitors join one of the 40-passenger bus tours. If you have a small group, Judith can usually arrange for a permit that will let you bring a private smaller bus into the park (no other vehicles allowed) so that you can stop wherever and whenever you want.
Downtime
Take in all the lovely scenery (including close-up views of Denali) from a GoldStar dome car on the Alaska Railroad Denali Star route between Denali National Park and Anchorage—an eight-hour train ride. These luxury two-level cars have great views from up top (and an outdoor viewing platform if you want some fresh air), and a full-service dining room below. Makes for a lovely day of relaxation.
The souvenir
An Alaskan-made piece of artwork. Long winters lead to lots of creativity! Alaska Native art is highly sought after; be aware that many of the less expensive pieces are made in Indonesia. The Alaska Native Medical Center Craft Shop in Anchorage is a great and unexpected place to find some lovely (and authentic) pieces from around the country; bring cash, as they don't accept credit cards. You can make an appointment to visit longtime Alaska residents Jon and Jona Van Zyle's home, studio, and kennel of Siberian huskies near Anchorage, and while you're there purchase some of their paintings, illustrations, and beadwork.