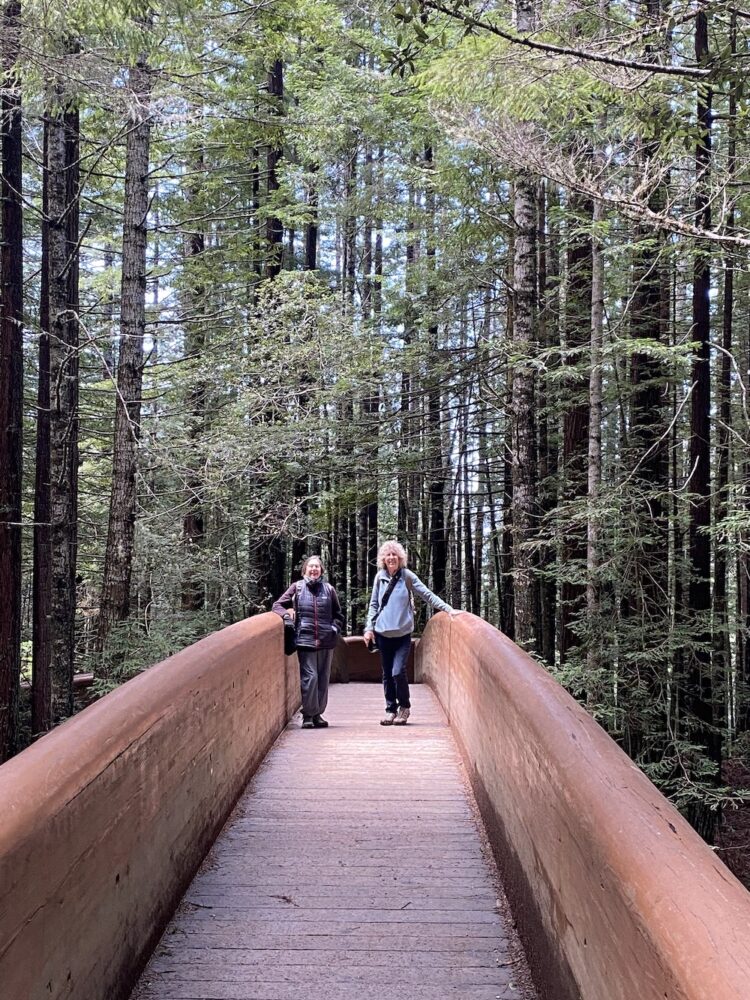 PANDEMIC TRAVEL  After a spectacular month-long trip to Argentina from mid-March to mid-April arranged with the help of Jordan Harvey, I was worried that our planned road trip through California might be disappointing. I was so wrong! With the help of Sheri Doyle, Lisa and I enjoyed an amazing three-week adventure through the state where I grew up but where I haven't lived since 1984.
Lisa and I both attended Pomona College in Claremont, California, and when we started thinking about our 50th college reunion, it was my first opportunity to turn to Wendy's guidance and The WOW List after learning of her service. Wendy recommended Sheri, and she did a wonderful job guiding us to great places to stay and dine, along with some worthwhile activities, while being very flexible and understanding about our own needs and unusual requests.
For example, we stayed on our own or with friends a couple of times along the way (Los Angeles, Ojai and Sonoma), and she seamlessly fit that into our itinerary. I grew up in California through college (and returned there to work for 7 years) and I'd been to places like San Francisco, Napa Valley, and Yosemite before both as a kid and an adult. But north of San Francisco was mostly unknown territory and Sheri made sure we found some of the best things to see and do.
But perhaps Sheri's most valuable contribution were her contacts in the travel industry, which allowed her to book us (and two friends traveling with us) into our fabulous splurge at the very exclusive SingleThread Inn, a Michelin 3-star restaurant in Healdsburg with only five rooms for guests. Our dinner was one of the most memorable of our lives (and we've had some pretty spectacular meals in France, China, New Zealand and elsewhere in the U.S.) and I'm not sure we would have been able to arrange it without Sheri's help.
She also did a wonderful job responding to some of the travel curves we faced along the way. When one place we wanted to stay booked a wedding party while we were finalizing our plans, she juggled the schedule so that we headed up to redwoods in the far north first before returning to Mendocino along the coast further south. And when the hotel we had booked in San Francisco was sold to another company and DOUBLED their rates, Sheri rebooked us into the historic Palace Hotel, with a host of benefits, including breakfast and meal credits.
Best of all, by relying on Sheri to make most of arrangements, we were able to freely enjoy the spectacular scenery along the coast and elsewhere in the state without any worries. All the plans went through without a hitch (with the one exception that our friends were placed in an ADA room at SingleThread that they didn't need and which proved to have a few issues that might have been avoidable).
We've just returned home after a lot of traveling this spring. We're ready for a break and are looking forward to being home for a few months. But we're already looking forward to a few future WOW trips (Anguilla in December, Italy/Croatia, Slovenia, Switzerland in late spring/early summer 2023, adventure cruise along Norway coast in summer 2024). I'm confident they are going to all be just as sensational – if not more so!