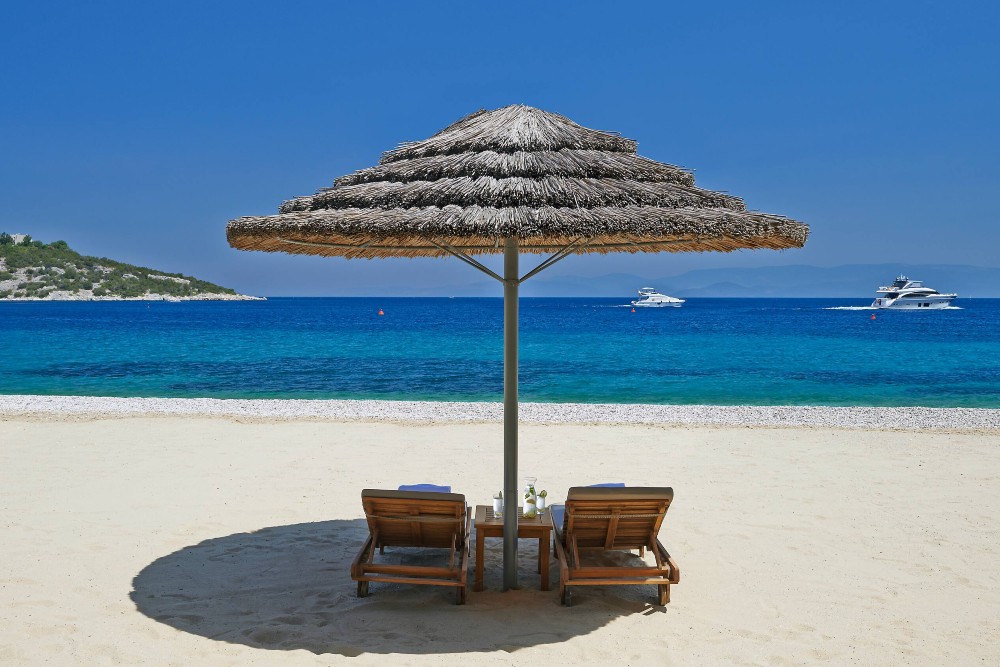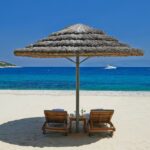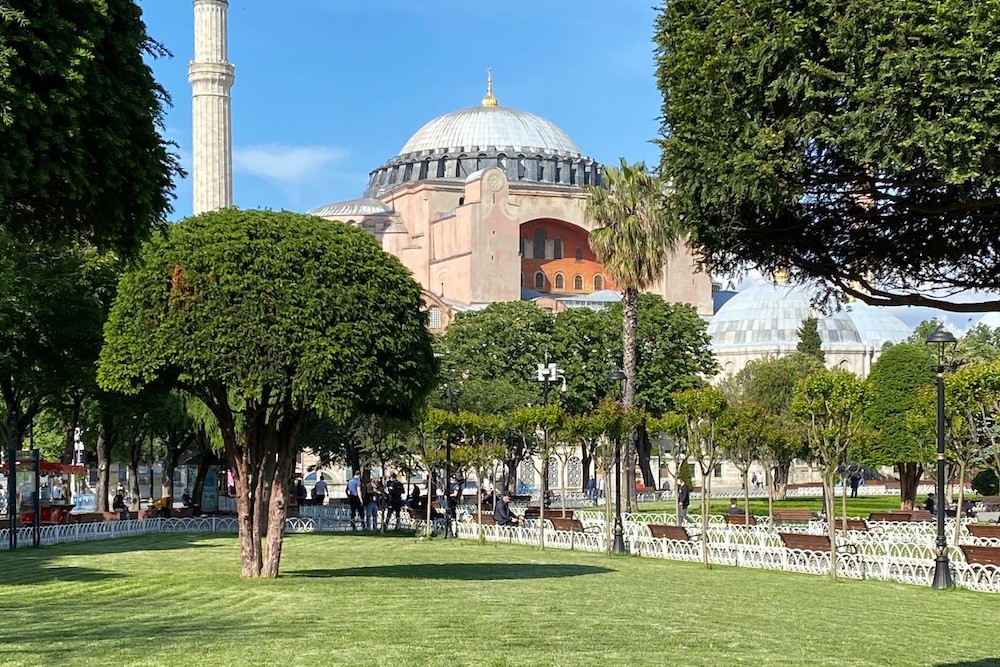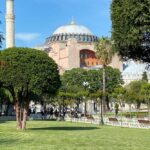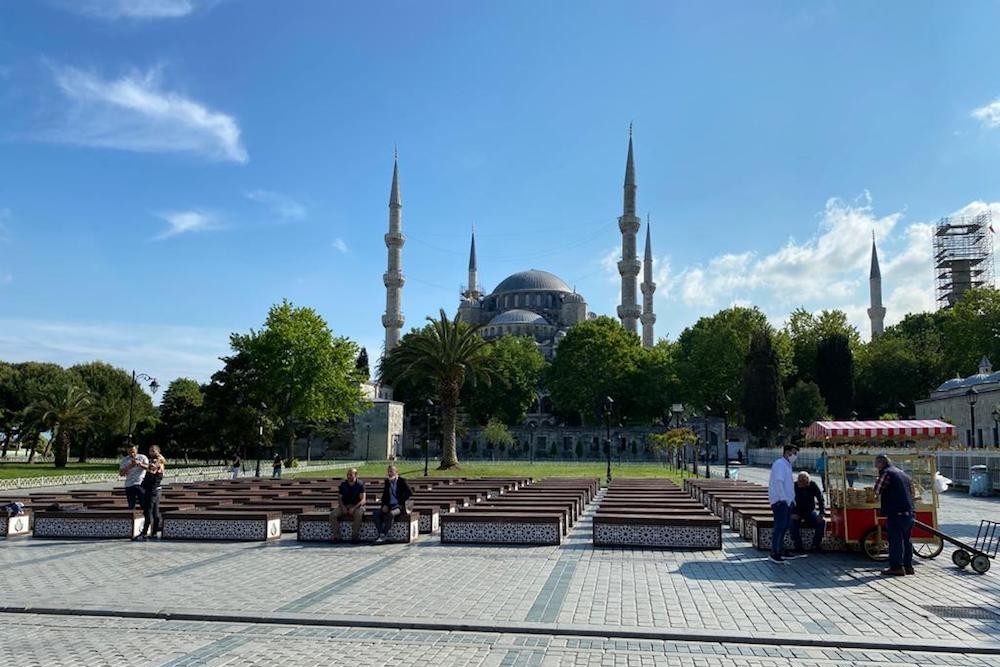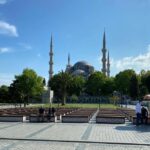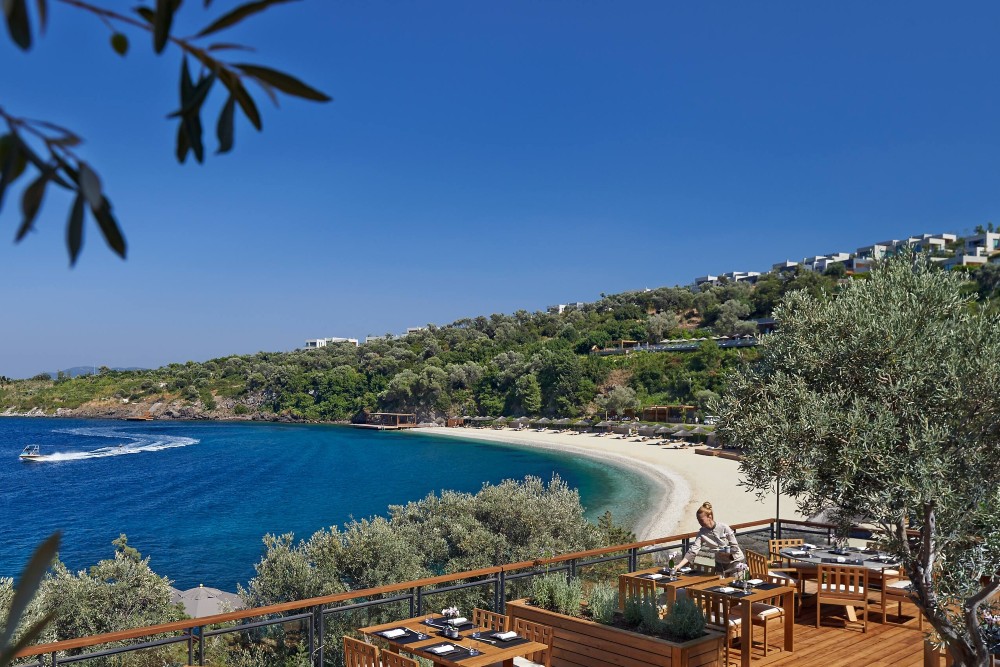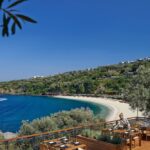 Karen Fedorko Sefer lives in Istanbul, and she's been there throughout the whole pandemic. When Turkey reopened its borders in June 2020, Karen closely monitored the situation to keep on top of how it was affecting travelers. In the months that followed, she organized trips for several Americans and WendyPerrin.com readers, and was able to deliver a safe and high-quality experience (you can read about one WOW trip here). Then in December, in order to curb rising coronavirus cases, the country reinstated some safety precautions, including a pause on indoor dining and weekend curfews for residents (not tourists). The good news is that while the country is maintaining vigilance, some precautions were recently eased for Covid-tested travelers—and they are eager to return.
We've talked to Karen repeatedly throughout the past year to get her first-hand insight into what it's like to travel in Turkey, what visitors can expect to see and do, and how their trips will or won't be affected by pandemic measures. This week, she gave us the latest.
*This article is part of a series in which we will be following the pioneers on Wendy's WOW List of Trusted Travel Experts as they road-test their reopened destinations anew. Remember, these are the trip planners with the highest standards in the world—they've earned these stellar reviews—so we'll ask them how local safety protocols measure up; the savviest ways to sightsee and explore; and the safest places to stay, eat, and get health care if necessary. In other words, we'll follow them as they do all the in-country legwork so that you don't have to.
What restrictions are in place now?
None when it comes to seeing the sights and touring. Citizens are locked down on the weekends (from Friday 9pm to Monday 5am) and, because of that, all the shops (besides grocery stores)—including the Grand Bazaar and the Spice Bazaar—are closed on weekends. But all other sights are open, and tourists do not have to stay in.
Who is coming to Turkey now?
People who have been vaccinated. Summer bookings are strong already, because we're one of the few countries in the Mediterranean basin that is going to be open.
Where are they going?
The Bodrum seaside resort area was at 100% occupancy in July, August and September of last year, and the same is anticipated for this summer. Private yachts are also in high demand: We've booked a lot of gulet trips for this summer.
When Turkey first re-opened to tourism in June 2020, who was coming then, and what did they want?
I welcomed our first guests on July 20, and most were younger travelers. We booked a lot of last-minute gulets and yachts because families and friends living in separate countries wanted to come together and chose Turkey because it was one of the few places that was open to people from many countries. And since Turkey was doing Covid tests at the airport, we also had people staying over in Istanbul for a few days, getting their test, then flying on to the Maldives—for example, honeymooners.
A year later, have the types of trips they want changed?
Yes. Before, families and friends just wanted to come together and have a reunion. Now, they are vaccinated and looking for a summer beach vacation. Normally Americans don't come to Turkey for the beach. They usually drive around the country sightseeing. They go to Bodrum for the historical sights, like the Bodrum Castle and Myndos Gate. But now they want beach and water and boating activities. Normally, the people who come to Turkey in summer are Europeans or Russians because they're close by. Now, Americans who would have gone to the beach in other Mediterranean countries are coming to Turkey instead.
People are also coming for longer periods of time—usually 10 to 14 days. We have much larger bookings, and people are staying longer.
How does the popularity of gulet and yacht charters compare to pre-Covid?
Gulets are more popular than before, and it's either groups of friends, groups of couples, or multigenerational families who book them. They like the idea of being on an isolated vacation together. And then they spend a couple of days before or after in Bodrum, where we have some of the most luxe hotels in the world.
What's so special about Bodrum?
It's the St. Tropez of Turkey. The people who usually go to St. Tropez, Mykonos, Capri, they're coming here. There's no mass tourism in Bodrum. And there are no cruise ships coming, so there are no cruise crowds.
If Bodrum is fully booked, how do they make it feel safe?
Everyone has to wear masks anywhere outdoors in Turkey, and social distancing is mandatory. In Istanbul, there are so many people that it can be hard to stay a meter apart. But at the beach, it's easy. The beaches are allowed only a certain number of sunbeds, and the sunbeds are each one meter away from the next. So if the beach is full, you go to the pool or rent a cabana. And not everybody's at the beach; they could be at the spa, on a yacht for the day, or in town. Plus, hotels in Bodrum are not big: The Mandarin-Oriental has 133 rooms, the Edition has 108 rooms, the Amanruya has only 36.
What else should travelers know about a beach vacation in Turkey?
People ask me, "Where can I go in Turkey where there's a beach I can walk for miles?" I explain that in Turkey we don't have a lot of long, sandy beaches (except in Antalya, but it's not super-high-end there). We do have two hotels in Bodrum with sandy beaches (they brought in the sand from Egypt because Turkey has pebble beaches). Then people want to know how long the beach is in Bodrum, so I show them a picture so they can see where they'd be walking or how private it might be. They're not familiar with Turkey at all—they're used to going to Italy every year—and they're trying to find a beach spot that's similar to the one they like in Italy.
One traveler said, "We need to know the best places where we can get fried calamari because we always love that in Italy and we want to be able to get it in Turkey." Well, of course they can get it in Turkey! Our calamari here is amazing. It's fresh from the Aegean Sea! But they're thinking about what they love about their summer vacation and how to get it in Turkey.
What does Istanbul look and feel like now? What has changed?
It's business as usual, except that everyone is wearing masks. Hotels and sights are open, but there are restaurant restrictions (see below). Historic landmarks limit the number of visitors (it varies by site), but we offer a "fast track" to get our travelers to the front of the line.
At Topkapi Palace, it's easier to move around, and the indoor restaurant has gotten much better: It used to be big buffets, but it's now a la carte. They have a beautiful view of the Bosphorus, fewer tables, and the quality of the experience has really gone up.
At Hagia Sophia, the upstairs is closed, but now is a really good time to get in there because it's not crowded and the renovation hasn't started. The underground cistern is closed for renovation, but we have some other cisterns we are taking people to.
How about Ephesus? What's it like with no cruise crowds there?
At Ephesus now, the maximum capacity is 650 people at one time, and generally there haven't been more than 200. In normal times, there could be 50,000 people there at once! Everybody is just loving the fact that they're the only ones there.
Can travelers still have special private experiences at historic sites, like you used to arrange for them?
We're not permitted to open Hagia Sophia after-hours anymore, since it was turned back into a mosque. But we've made an agreement with an underground cistern and we are doing after-hour visits there. We can still do dinners and concerts and cocktails inside Ephesus, and we just worked out with the Ephesus museum to bring our guests in first thing in the morning before anybody gets there. We're also working now with Virgin Mary's house to try to bring people into the private chapel.
We still arrange special experiences like stopping in a village house in Cappadocia, or a great new cooking class in Istanbul, or day trips to wineries and new museums. Our savvy guides pull off a tremendous number of spontaneous experiences too.
What are the safety protocols for hotels?
They take your temperature upon arrival. If you have a fever, they won't allow you to enter. The rooms are sanitized, and you must wear a mask in all common areas. When you sit down for dinner, you can take it off, but in all other cases, when you're walking around in the hotel, you have to wear it.
What are the restaurant restrictions?
Restaurants are currently open from 7am to 7pm for everyone—travelers and citizens. After 7pm, the restaurants are only allowed to do takeout. Hotel restaurants are allowed to have outside guests visit from 7am to 7pm; after 7pm only hotel guests can dine in them. During Ramadan, however—which is from April 13 to May 14—the government has decided that all restaurants will be closed for in-person dining and offer only takeout. For travelers who are touring at that time, we will get lunch boxes from the hotel or takeout from the restaurants and find a nice outdoor spot for lunch.
When the restaurants are open, they are capped at 50% capacity, and there must be 1.5 meters between tables. You have to wear your mask into the restaurant and can take it off only when you sit. All of the waiters wear masks, and some are wearing face shields. The menus are all by QR code. It's actually quite pleasant, because guests are not packed in.
Is now a good time to visit Turkey?
All the sights are open, the spring weather is beautiful, and after Ramadan ends on May 14 the restaurants will be open again, and it should be possible to eat virtually every meal outdoors. Plus, the U.S. dollar is really strong against the Turkish lira.
Summer will be a good opportunity to experience Turkey without the crowds because the mass-tourism groups with the big buses won't be here. Pre-Covid it was packed, packed, packed in summertime: It would be an hour and a half to get into a sight if you didn't have the fast track, and 50,000 people would be at Ephesus from the cruise ships. But now only 650 are allowed in there at once, and other sights are capped too.
During Covid, I've had people go to the ancient Roman site of Pergamon, and they are the only people there. You couldn't get that experience before.
What safety steps are you taking for your travelers and staff?
In cars, the guide and driver sit in front of Plexiglas and speak to the travelers in the back seat via a microphone. We're monitoring all the hotels; they must be certified for safety by the government and can't open if they're not inspected and approved to be following all protocols the government has put in place. Pools and spas are open in some hotels; they also have to be certified by the government so they're not all open.
We have a chart where we keep track of what's been certified and what hasn't, and that informs our decisions about where to recommend. We monitor traveler feedback because they are telling us every detail about hotels and restaurants.
We are doing PCR tests on a regular basis for all our private guides, private drivers, and other staff, and the government has set up a system where all certified tourism staff can be vaccinated by the summer.
What about testing and vaccines for your travelers?
You must have a negative PCR test to get on the plane to Turkey, and you have to fill out the health form online. There are no protocols for vaccinated arrivals yet; they have to follow the same rules. Then when travelers are getting ready to go back to the U.S., we can handle getting their PCR test here, either at a private hospital or at the hotel, for between $35 and $50 dollars per person. We usually have the health workers come first thing in the morning before a guest's tour, and when they come back to the hotel after their tour, the results are on their phone—same day.
---
We're Here to Help
Right now is a remarkable opportunity for global travelers who are vaccinated. When your friends say that travel is problematic as a result of the pandemic—rental cars aren't available, service even at 5-star hotels is shoddy—the problem is they're not planning their trips right! Travel can be spectacular now if you choose the right destination, know the savviest local fixers, and approach them the optimal way. Check out these recent trip reviews to see the difference that Wendy's WOW approach to trip planning makes. And if you're looking for a similarly carefree travel experience, contact us at Ask Wendy.