The insider advice on this page is from one of Wendy's Trusted Travel Experts for St. Barts: Peg Walsh of St. Barth Properties.
A vacation on the chic and stunningly beautiful Caribbean island of St. Barts is like a vacation in a sunny, tropical version of France (you get to practice your French, dine on French cuisine, shop for French clothing, pay in euros…). Peg, who lives on St. Barts much of the year, is friends with every hotelier, every restaurant owner, every boutique manager, every excursion operator—in short, everyone who's anyone. And it's those local French connections that will make all the difference to your trip. So will Peg's knowledge of every square inch of every beach and cove, as well as every nook and cranny of the 245 private villas she represents, ranging from beachy-casual bungalows to stylish hillside homes and Architectural Digest-worthy estates. Each villa comes with Peg's itinerary-planning services, airport pick-up, concierge support, and access to the beach at a five-star hotel. Peg knows the managers of all the top hotels, of course—which is how she can also arrange hotel vacations with VIP perks—but, before you assume a hotel room will be less expensive, be sure to calculate the daily cost per person of a multi-bedroom rental villa. It will surprise you, especially in low season.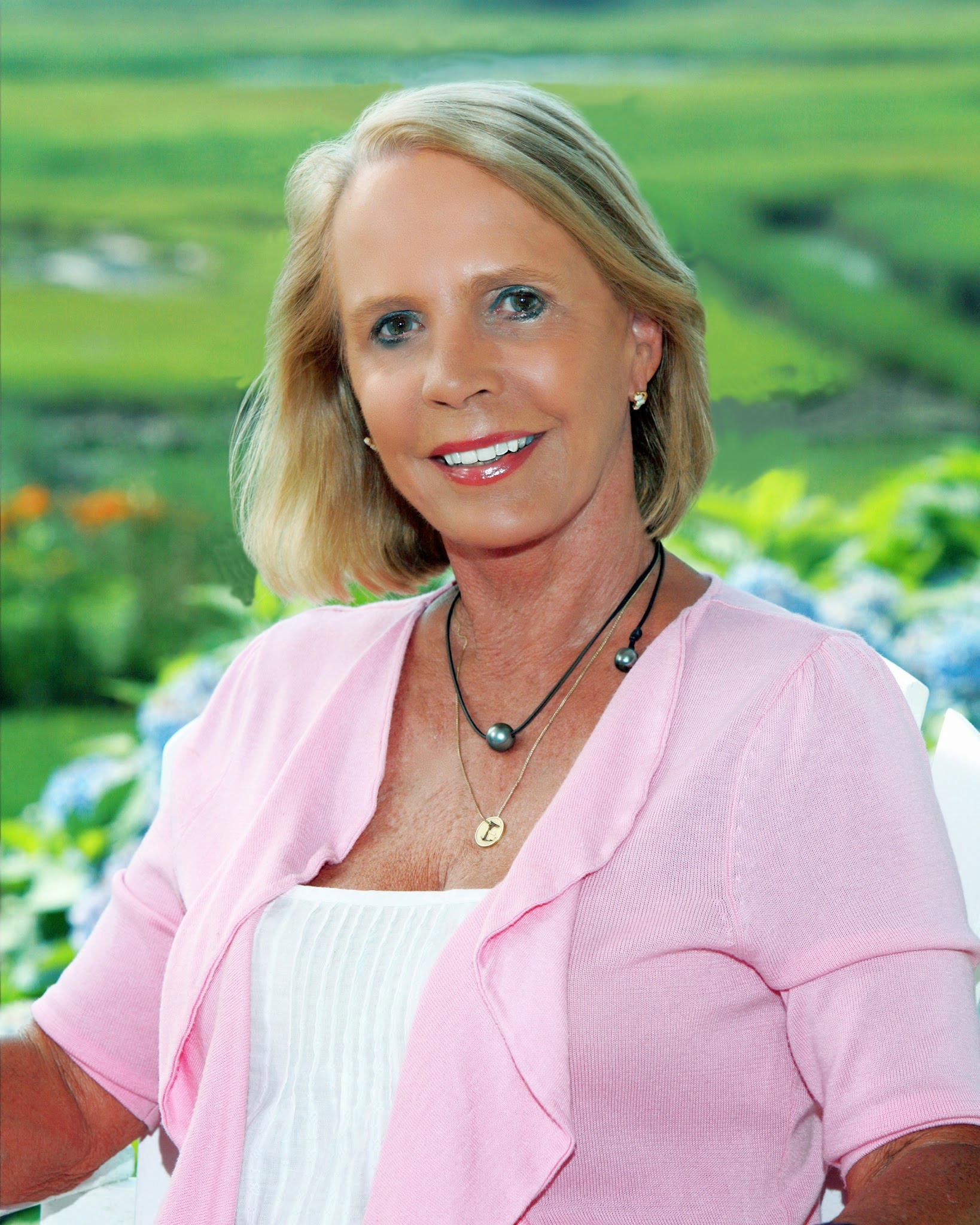 Things to Do and See
Most overrated experience
The Mardi Gras Carnival. It's a fun parade that winds through Gustavia, and many locals don costumes to join in. However, it gets hot when you're standing in the sun, traffic and parking are restricted, and the restaurants are jammed. Give it a pass and enjoy a beach day or lunch away from town instead.
Most underrated experience
An island tour with Easy Time Tours. Founder Hélène Bernier's family has lived on St. Barts for generations, and she is passionate about sharing the island's history, culture, and flora and fauna. She knows where the best views and photo ops can be had too. Transportation is via a comfortable, air-conditioned van.
Hidden gem
Colombier Beach—a gorgeous, secluded beach that can only be reached by a rocky goat path, or by boat. It's an ideal spot for picnicking, swimming, snorkeling, and sunsets.
Cheap thrill
Watching the puddle-jumpers take off and land from St. Jean Beach, where the runway terminates, or from the traffic circle at the opposite end of the airstrip. Many find the approach to the island hair-raising: Planes clear a mountaintop, and then drop down quickly onto the short runway.
Where to Stay and What to Eat
Hotel or villa?
In general, villas are better for independent travelers seeking more privacy and space. Villas can also be the ideal option for extended and multi-generational families, and in many cases are more economical than hotel rooms: Cooking at home, poolside BBQs, and the ability to easily pack picnic lunches for the beach can be a significant cost-saver. For those who want room service, restaurants within walking distance, food and beverages delivered poolside and beachfront, and easy access to water sports, a hotel is the right choice. See our Insider's Guide to St. Barts Villa Vacations.
The best of both worlds? Cheval Blanc St-Barth Isle de France rents out a five-bedroom beachfront villa, known as the Villa de France. Le Sereno has three four-bedroom villas, and the Christopher St. Barth has three four-bedroom villas. All are stunning, and guests get full access to the hotels' services.
Best hotel for families
Le Sereno is a five-star property with 39 suites (some connecting) and three spacious four-bedroom villas that share 600 feet of palm tree-shaded beachfront along the brilliantly blue—and deliciously warm—Grand Cul de Sac lagoon. The resort offers a terrific selection of non-motorized water toys that will keep tweens and teens happy; this spot is particularly renowned for windsurfing too. There's a stunning freshwater swimming pool just steps from the shore. Guests can linger over a yummy lunch at Al Mare Restaurant, the hotel's feet-in-the-sand casual restaurant, which offers fine dining with a panoramic view of the technicolored Grand Cul de Sac in the evening. The spa features a waterfront pavilion and another area in the garden, both offering a menu of decadent treatments. A well-equipped gym is at the guests' disposal. Guests receive VIP service at the St. Maarten airport, which expedites customs, immigration, and luggage handling.
Best hotel for beach lovers
At Le Barthélemy Hotel & Spa, also on Grand Cul de Sac, guests can snorkel, kayak, paddleboard, windsurf, while away a whole day at the stunning infinity pool, enjoy a feet-in-the-sand lunch at Aux Amis Plage, take sunset yoga on the beach, and enjoy a nightcap at the trés cool rooftop bar WTF (Whiskey, Tango, Foxtrot). The rooms and suites are spacious and stylish; Le Barth Océan category are close to the beach and pool and have beautiful views.
Best hotel for a quiet getaway
The five-star Villa Marie Saint-Barth is the definitive boutique hilltop hideaway. Tucked away in a sweet spot in the heights of Colombier, it overlooks magnificent Flamands Beach and its bay. Whitewashed walls, rattan furniture, and vintage pieces throughout combine for a boho-chic vibe. A soupçon of French elegance completes the picture. Idyllic. Days easily go by at the delightful pool, perhaps chatting with the resident parrots; you can enjoy a leisurely lunch there, or on St. Jean Beach at the Gyp Sea beach club. Dinner at their renowned François Plantation is a memorable gastronomic experience. A cozy Hemmingway-esque bar offers a dizzying array of the region's rums and, fittingly, a humidor filled with Cuban cigars. Accommodations are in private verandaed bungalows with a garden or sea view. (The tropical gardens are exquisite.) Booking one of the Tropical Bungalows treats guests to a panoramic view of the sea, a spacious terrace, a tropical-style seating area, and a bathroom with an external shower and bathtub. There are a couple of gorgeous villas for those who want to get away with family or friends.
Best hotel for romance
Sexy and secluded, with a laid-back sophistication (think nautical New England meets the French Caribbean), hillside Le Toiny meanders over the rocky and unspoiled La Côte Sauvage—which is as dramatic as it sounds. Hotels don't come much more romantic, or luxurious. Le Toiny is an all-suite property, with three Junior Suites, 11 Signature Suites, 7 Spirit Suites and a two-bedroom Villa Suite. Each is spacious yet intimate, with an ocean view, a private terrace, and a very private heated pool. Breakfast is served poolside on your terrace; leisurely lunches can be enjoyed pre- and post-sunbathing down at the Beach Club, which has a pool, a bar, and a boutique stocked with chichi resort wear. (Transportation down to the club via a safari-style vehicle is part of the fun.) And for dinner, well, Le Toiny Restaurant is recognized as one of the island's best.
Best bang-for-your-euro hotel
Pearl Beach occupies prime real estate on the uber-popular St. Jean Beach. There's a beach bar, a boutique, a pool, and a restaurant open for breakfast, lunch, and dinner that hosts theme nights and fun events—all within steps of those warm blue waters. In short, there's plenty of action, including access to water sports and prime viewing of the pint-sized planes landing on the diminutive—albeit notorious—runway. Pearl Beach offers a see-and-be-seen vacation experience. Those looking for a bit more privacy can opt for one of the two upper-level Deluxe Rooms that look out to the sea.
Best green hotel
Located on the shores of mellow Anse de Cayes, the five-star Hotel Manapany has an eco-friendly vibe: There are electric vehicles for the staff, solar panels supply some of the electricity, and there's a vegetable garden and orchard on site. Every one of the 43 stylish rooms and suites has a sea view; a third are beachfront, and the rest are terraced into the hillside. The reception area exudes a welcoming ambience and is part of a well-designed complex that encompasses a restaurant, a boutique, a bar for feet-in-the-sand cocktails, and a stunning seaside pool. The Dr. Hauschka-branded spa's four treatment rooms rim a poolside terrace furnished with sunbeds. A pavilion for yoga and Pilates is just adjacent, and the gym is sure to keep fitness-minded guests, well, fit. The Manapany is romantic enough for honeymooners, but it's also a good choice for families. Some of the rooms connect, and there's a pair of cottages and a two-bedroom beachfront villa, all with kitchenettes. A game room is a big hit with tweens and teens, and the surf's up at Anse des Cayes!
Restaurants the locals love
Santa Fe, on a hillside in Lurin, has long been a perennial favorite. It was stylishly renovated and reopened under new ownership in 2018. What remains the same? Stunning views that include neighboring islands, delightful breezes (making it popular for lunch), a tank full of langouste, and the attentive, friendly staff. The Dover Sole Meunière is classically prepared and exquisite.
Tucked away in the heart of Gustavia, Fish Corner is a casual fish market/restaurant that consistently receives rave reviews. Reservations are highly recommended, as it's petite and popular with locals and visitors alike. Johnny (the fisherman) and Nicholas (the chef) partnered to create the island's hottest new spot for lunch; they also serve dinner on Fridays and Saturdays. Simple dishes such as their fish & chips are unequalled, and their creative concoctions using the catch of the day are amazing; if you are lucky, octopus carpaccio will be on the menu. For dessert, try the lemon tart. You'll thank us later.
Meal worth the splurge
The foie gras at L'Esprit in Saline. It is Chef Jean-Claude Dufour's signature dish and worth every euro.
Dish to try
The mahi-mahi with black pepper sauce at Gustavia's Black Ginger—goes great with their sticky rice and maybe a mai tai.