The insider advice on this page is from one of Wendy's Trusted Travel Experts for the Seychelles: Justin Parkinson of Linara Travel.
Justin's frequent trips to the Indian Ocean over the past 14 years make him uniquely qualified to match you with the specific island, resort, and overwater bungalow—even with the specific dive instructor or massage therapist—that best suit your needs. This is especially crucial in the Maldives, where you're likely to spend all of your time at a single, private-island resort, and there are new properties opening every few months. In the Seychelles, Justin can help you rent a car to go exploring and point you to the best beaches and hiking trails. Given how many people fly to the Indian Ocean via Dubai, he has become an expert on the United Arab Emirates too (see Dubai and Abu Dhabi) and can help you save money there so that you can splurge in the islands. When he's not exploring these exotic locales, you'll find Justin at home in either Australia or L.A.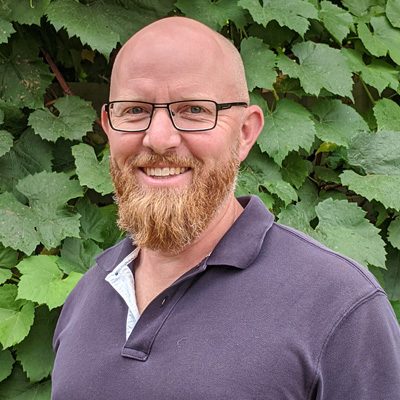 Where to Stay and Eat
Best bang-for-your-buck resort
The most luxurious resort on Praslin Island, the Raffles Seychelles, often has special offers that make it less expensive than a few resorts that aren't as fancy. The Panoramic Pool Villas have unobstructed views out over the ocean.
Best resort for couples
Anantara Maia Seychelles Villas on Mahe has huge secluded villas with great views and 24-hour butler service—so you'll never have to leave your room if you don't want to. Book dual treatments in one of the spa's private open-air pavilions.
Best resort for families
Constance Ephelia has two- and three-bedroom villas that were built specifically for families, plus a kids' club with its own pool, arts and crafts projects, cooking classes, and such. This resort also has one of the largest and best water-sports centers, multiple beaches, a climbing wall, a zip line, tennis courts, and squash courts—in short, more things to do than anywhere else in the Seychelles.
Restaurant the locals love
The Marie Antoinette Restaurant in Victoria has been the most popular spot for local Seychellois creole food since 1972, serving unique dishes such as fruit bat curry and octopus curry, plus freshly grilled fish.
Meal worth the splurge
Have lunch among rare birds in the canopy of a huge banyan tree at North Island; it's like a picnic with Michelin star–quality food.
What to See and Do
Don't miss
Anse Georgette on Praslin Island is one of the prettiest beaches in the Seychelles. It is hidden and hard to reach; access is easiest through the Constance Lemuria Resort (you can call to set it up even if you aren't a guest), or via a rugged trail from Anse Lazio. The beach has stunning granite boulders and often nobody is on it. It's a perfect spot for a romantic, private picnic.
Aride Island Nature Reserve. This is one of the most important avian sanctuaries in the Indian Ocean; hundreds of thousands of birds breed here, including five species found only in the Seychelles. You can visit for the day by boat or helicopter, spending the afternoon checking out the rare birdlife and plants and snorkeling in the pristine waters.
Don't bother
Oxcart rides on La Digue Island. It is the traditional way of getting around La Digue, but the ride is just a few hundred yards long and very slow. Instead, rent a bicycle and explore La Digue at your own pace.
Best beach for families
Anse Lazio on Praslin Island has lifeguards, calm water, good snorkeling, and a couple of restaurants overlooking the white-sand beach. There are also some Aldabran tortoises living nearby, which kids get a big kick out of seeing.
Bragging rights
Anyone can go to Aride Island for the day, but Justin can set up an overnight visit. You'll sleep in one of the few cabins on the island, which are normally reserved for researchers, and get a much more in-depth experience watching the rare birds and tortoises and snorkeling in spots few people have visited before. It's truly special to be there in the early morning during breeding season (May through August), when tens of thousands of birds fill the air with their songs.
Downtime
If you're staying on Praslin or Mahe, rent a car and explore the island on your own. There are lots of pretty beaches waiting to be explored. Have your resort pack you a lunch or stop off at a local grocery store and make your own. Explore the island and find a deserted beach to snorkel and swim at your leisure. Finish with a crisp and refreshing local Seybrew, a Seychelles-made beer.