The insider advice on this page is from Wendy's Trusted Travel Expert for Japan, the Philippines, and Asia's Most Exotic Islands: Lorenzo Urra
When your goal is to go well off the beaten path in Asia without sacrificing five-star creature comforts, Lorenzo's your guy.  Originally from the Philippines and based in Hong Kong, he flies 120,000 miles a year, scouting out Asia's most unspoiled and unusual experiences; in the Philippines alone, he's visited more than 400 of the country's 7,107 islands. He has encyclopedic knowledge of Asia's exotic islands, pristine beaches, authentic accommodations, and hot spots on the rise.  He can charter a crewed luxury sailboat in which you can explore the remote Mergui Archipelago in Burma or the stellar scuba-diving sites of Indonesia's Raja Ampat Islands. In the Philippines, his travelers can walk among spectacular rice terraces that have been tilled for two millennia, and later pull in nets and share moonshine with local fishermen. In Japan he makes the Kumano Kodo pilgrimage route a plush experience, with luggage transfers between ryokans and a trekking guide/translator (a necessity in this remote but beautiful corner of the country). Nothing that Lorenzo arranges is canned, and he's honest about when you need his services and when you don't. He also has a curated portfolio of enchanting beachfront villas on islands in Thailand, the Philippines, Indonesia, and beyond, as well as multi-bedroom homes near Japan's premier ski areas.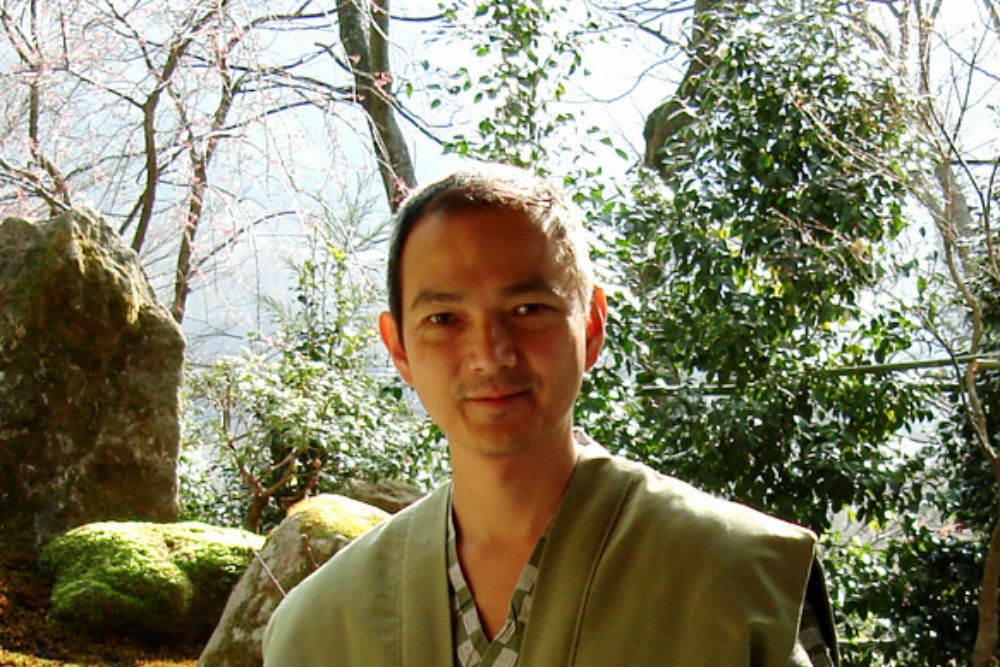 Things to Do and See
Most overrated place
Two decades ago, when intrepid backpackers discovered it, Boracay Island was a pristine haven of powder-fine white sand. It now resembles touristy Cancun, Phuket, or Ibiza, with a profusion of resorts lined end-to-end on the world-famous White Beach.
Most underrated place
Palawan: Considered the last bastion of paradise in Asia, this chain of islands in the Coral Triangle still has primary forests and mangroves with unique wildlife and deserted white-sand beaches. Part of the province is now a marine bioreserve.
The hidden gem
Batanes Island lies in the northernmost tip of the Philippine archipelago, quite remote and removed from the rest of the country; locals claim that you can even hear music that's traveled all the way from Taiwan to here! With a population of fewer then 9,000, the island feels lost in time, remaining culturally intact and authentic since the first Spanish conquistadors landed in the 16th century.
Siargao is another gem located in the northwest tip of the Mindanao island group. It's also not easily accessible, with only one commercial daily flight via Cebu, which is exactly what has helped preserve its pristine state—unlike overdeveloped neighbors Cebu and Bohol. Siargao is world-famous for its Cloud 9 surfing break and also has powder-fine, white-sand beaches.
The cheap thrill
It is a welcome surprise to come across playful dolphins, whale sharks, and manta rays when crossing islands by local outrigger fishing boats. In areas where the seas are crystal clear, you can see hundreds of feet down to the coral depths, with their colorful marine life. Taking a local outrigger boat, which costs practically nothing, you will also come across many deserted islands where you can hop off for an impromptu beach picnic.
Bragging rights
I can arrange a barbecued seafood dinner on your very own private, white-sand island inside Palawan's protected marine park sanctuary. Just tiki torches and a blanket of stars will light your way to a sandbank that ethereally disappears after dinner. A marine biology guide will join you for the speedboat ride over, past towering and haunting jungle-clad cliffs.
How to spend a lazy Sunday
In bustling cities, people opt to sleep in and meet for brunch in private homes; Filipino families are matriarchal and close-knit, but they do readily open their homes to invited guests—and we are always happy to extend just such an invitation to our clients. In smaller towns, church bells peal at early hours (this being the only Catholic country in Asia), and you may wake up with neighborhood roosters crowing. The pace of this day tends to be slower and more relaxed, whether winding down from a weekend spree or in preparation for the coming weeklong hustle.
Where to Stay and What to Eat
Best-value splurge hotel
The Peninsula Manila, in the heart of the Makati financial district, has the same high-touch service you expect from this hotel group, but at much lower rates than many of their other properties: Superior Rooms here start at less than $175 a night. The grand lobby is a classic spot for well-to-do Filipinos to see and be seen. Our guests receive flexible check-in/check-out times, complimentary room upgrades, free breakfast, spa credits, and free wireless internet. Request a room facing the residential neighborhood behind the hotel, rather than the noisy main avenue in front.
The dish you have to try
Roasted suckling pig on a spit, or lechon. Anthony Bourdain swears that this is the best damn pig he has ever tasted in his life. It's served at every special celebration, from birthdays to graduations to weddings. Cebu's version, cochinillo, is particularly famous, stuffed with lemongrass and so tender that you can slice it with a plate. Your guide can help you order lechon a day in advance from a restaurant, or you can stop for a taste at one of the many roadside lechonerias.
The ubiquitous Halo Halo, which literally means mix-mix, is a perfect treat in tropical weather, and quite colorful to boot: Sweetened beans, tapioca pearls, ube (purple yam) ice cream, langka (jackfruit), and other colorful tropical fruits are spooned over mounds of shaved ice, then topped with condensed milk, toasted rice, and sometimes caramel custard.
Meal worth the splurge 
Antonio's, in the cooler foothills of Tagaytay (an hour's drive outside Manila), is one of the top restaurants in Asia. The chef/owner is a childhood friend of mine who bought an old hacienda and has decorated it with rustic colonial furniture and photos of his grandparents; he also purchased several of the surrounding organic farms, which now produce many of his ingredients. It's a welcome escape from the hustle and bustle of the capital.