The insider advice on this page is from one of Wendy's Trusted Travel Experts for South America: Tom Damon of Southwind Adventures.
An experienced trekker and expedition climber, Tom Damon specializes in outdoor adventures and family travel throughout South America. He'll point you to the best hiking trails—for every skill level—at Machu Picchu and in Patagonia, and the most thrilling jungle adventures in the Amazon, whether by dugout canoe or luxe riverboat. Whether you opt for a private expedition or a small-group tour, Tom will ensure you're in the company of highly trained, highly personal English-speaking guides. As for accommodations, he knows the best-of-the-best wilderness lodges (where he often gets upgrades and other perks), as well as the prime camping spots; his favorite itineraries include both. If you're looking to cross borders or link multiple regions, Tom is a pro at making the trip seamless, dodging crowds and logistical hassles. In Patagonia especially—where one itinerary might include planes, cars, trains, and boats—he'll make it all run like clockwork.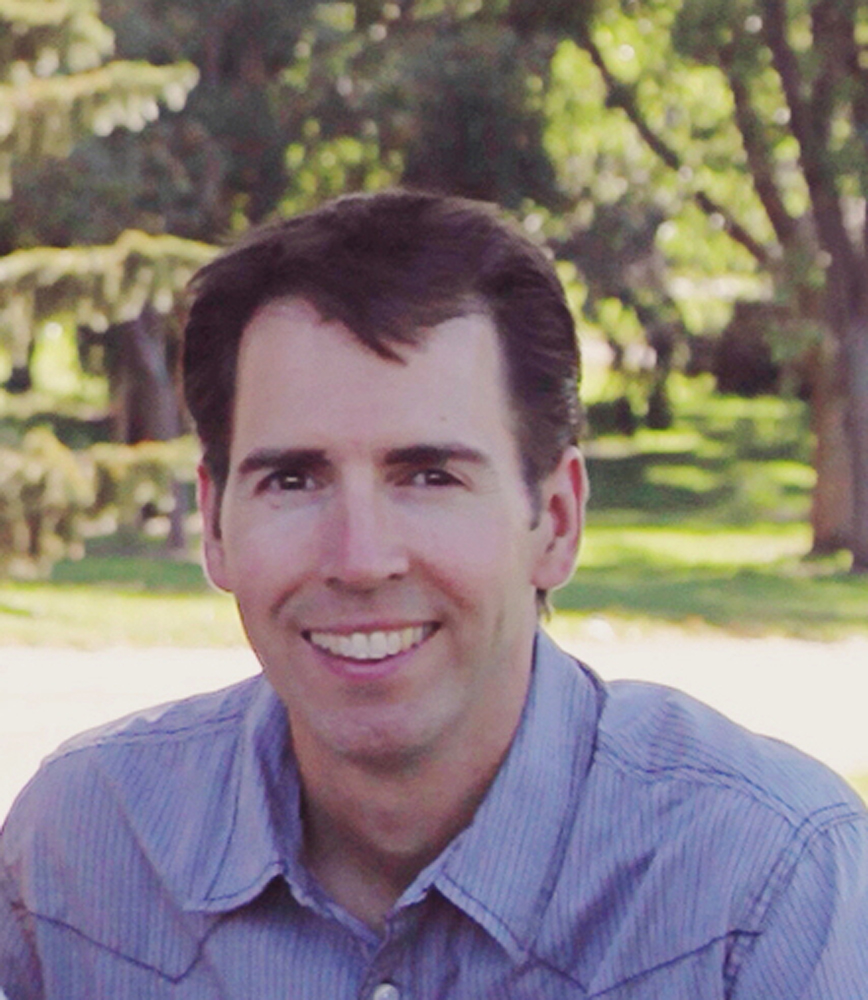 Where to Stay and Eat
Best-value splurge lodge
For posh indulgence, Explora in Torres del Paine offers a prime wilderness location inside Chile's Torres del Paine National Park. The value is in the awe-inspiring view and the dozens of explorations offered by the hotel throughout the park, each limited to small groups with only eight guests per guide. Hiking, photo and wildlife safaris, horseback riding, and high mountain ascents introduce you to these wild lands at the ends of the earth. As a special arrangement, Tom can orchestrate a private guide for part of your stay. Explora is the closest hotel to the park's famed French Valley and Grey Lake hikes, which are accessible from the hotel's exclusive motor catamaran that crosses Pehoe Lake directly from its private pier. After active days, retire to the earth-tone lounge for a cocktail and dine on a gourmet meal overlooking turquoise waters and twilight on Paine's granite spires. A boardwalk outside the hotel leads to a heated pool, sauna, massage room, and four hot tubs overlooking the serene Paine River. To wake to an unforgettable view, splurge for a Cordillera Paine room or an Exploradores Suite.
Best bang-for-your-buck lodges
Offering cost savings and eco appeal, Patagonia Camp provides a secluded forest and lake location just 15 minutes from Torres del Paine's southwest entrance. This is glamping at its finest! Just steps from your yurt is a quiet cove with kayaks and paddle boards at the ready. Paddlers and fishing enthusiasts can explore lush lakeshore inlets, admiring views of the Paine Massif without another person in sight. The camp also provides easy access to hiking trailheads for Lake Toro, the Serrano River, and Grey Lake. The yurts each have a private terrace, cozy sitting area, adjoining bedroom, and private bath. For a romantic getaway, upgrade to a Superior Yurt with a hot tub on the terrace. For families wishing to cut the cord, this is the place to re-connect with each other and not your devices. Go here in late March or early April for autumn colors and less wind blowing outside your yurt.
A bit more rustic but with a refined ambiance, Hotel Las Torres Patagonia is well situated on a ranch reserve inside Paine Park, directly beneath the three granite Paine Towers making up the park's namesake. The hotel has privileged front-door access to the park's famous W and O trekking routes. The Superior Cipres rooms have large windows and prime views of Mount Almirante Nieto. A strong conservation ethic puts this lodge at the forefront of sustainable tourism development in the region.
On the other side of the park, Tierra Patagonia Hotel & Spa is a good bargain among Paine's top-tier hiking lodges. It's ideal for families and travelers preferring not to spend the extra money for Explora or Awasi, but who still want expansive mountain views and grass-filled pampas. The modern, wood-infused architecture blends with the landscape; the spacious superior rooms have large panoramic windows overlooking Lake Sarmiento, while the bi-level suites have a comfy living room on the top floor. Excursions in the park are in small groups with eight guests per guide. As a rest day from hiking, try horseback riding from nearby estancia Cerro Guido or fly fishing with a guide. Don't miss the short hike out the door to the lake—where travelers have spotted pumas—or the drive to the Cornices for stunning views and a good chance to see condors. At day's end, soak in the indoor glass-paneled pool or the open-air hot tub and look for guanaco or nandu wandering up to the lodge.
Best bang-for-your-buck estancia
On the far shore of Lago Argentino—and only accessible by boat—is the refreshingly isolated Estancia Cristina. On your approach, take in the majestic Upsala Glacier and snow-covered peaks while passing floating ice up-close. This authentic estancia dates to the Patagonian pioneer days of the early 1900s. The pristine natural environment offers adventure seekers birds-eye overlooks of glaciers flowing off the southern Patagonian ice field, horseback riding, 4×4 exploration, hiking and waterfall viewing, and stunning landscape photography. Condors may be seen soaring silently above the estancia valleys. In the evening, the chef selects products from the ranch garden for delicious meals.
Meal worth a pit stop
If passing through El Calafate, Argentina, en route to Los Glaciares National Park, warm up by the fire at Casimiro Bigua and try the Patagonian lamb with crusted almonds or the lamb and beef tenderloin topped with a sauce made from morels that grow wild in nearby El Chalten.
Meal worth the splurge
The Singular Patagonia, overlooking the serene Patagonian fiord of Last Hope Sound in Puerto Natales, is perhaps Chile's most unusual hotel. Here you can walk through a museum of century-old machinery, memorabilia, and original architecture from the region's pioneer sheep-ranching era. Wool was once exported from what is now the hotel's pier to markets all over the world. After immersing yourself in the history, head to the striking, high-ceilinged restaurant to dine on king crab or austral hake fresh from the fiords, or lamb with morel mushrooms, chimichurri sauce, and a bottle of Carmenere—one of Chile's most emblematic red wines.
What to See and Do
Don't miss
Walking alongside a penguin colony. In Chile, navigate by 30- to 60-passenger boat through the Strait of Magellan to Magdalena Island, home to 120,000 Magellanic penguins from October to March. Spend an hour walking and photographing one of the largest such colonies in South America. The voyage also includes Marta Island, where a colony of 1,500 sea lions resides, and you may catch glimpses of Southern and Piebald dolphins and Sei whales.
The three-mile-wide Perito Morneo Glacier—one of only a few on earth still maintaining its mass as others recede—in Argentina's Los Glaciares National Park. Kayak in a lake with the massive glacier as your backdrop, walk along pathways as ice calves off the front, or don crampons and venture up on the glacier itself for a couple hours of easygoing, close-up exploration.
Don't bother
Just because El Calafate (in Argentina) is centrally located doesn't make it a good base for exploring the region. It's touristy, and the hotels there aren't nearly as appealing as the lovely accommodations outside of town, such as Eolo Lodge. Better yet, spend a few nights in the hiker's mecca of El Chalten, where Explora recently opened a lodge at the base of the iconic Mt. Fitz Roy massif and the granite spire of Cerro Torre.
Unless you are keen on seeing penguins (see "Don't Miss," above), skip the port city of Punta Arenas in southern Chile. Instead, save three hours of driving time by booking a nonstop flight from Santiago to Puerto Natales. For a less-traveled route from here into Paine Park, journey up the surreal waters of Last Hope Sound by motorized catamaran. As the sheer walls of Balmaceda Mountain loom ahead, listen for the boom of ice blocks falling from its glacier. At Puerto Toro, walk through native forest alongside the pristine lake beneath the Serrano Glacier. Then board a Zodiac to navigate up the turquoise Serrano River, admiring the Geike and Tyndall glaciers in the distance. Look for seals, sea lions, black-necked swans, porpoises, and other intriguing Patagonian wildlife along the route.
Hidden gems
The backcountry of Torres del Paine Park is a pristine wilderness devoid of roads or vehicles. Stay at Las Torres Patagonia and ride horseback through the Paine River Valley to remote Paine Lake. You'll avoid crowds of hikers on the park's more easily accessed trails (like the W trek) while soaking up rugged mountain landscapes few get to see. Patagonia is a hiking paradise due in part to the low elevations compared to the Central Andes farther north. If you only have time for one hike in Los Glaciares National Park, don't miss the flower-filled route following the Electrico River to its junction with the Blanco. After a gradual uphill hike, have lunch close to where climbers stage their big-wall climbs up Fitz Roy. For seasoned hikers, the gem of this day is—rather than descending to town as others do—venturing 1,300 feet higher up a zigzag trail to top out at Laguna de los Tres. Picture a completely still lake reflecting the late-afternoon light and vertical rock of Fitz Roy's east face, the spire of Poincenot Needle, and the unusually blue Piedras Blancas Glacier.