The insider advice on this page is from two of Wendy's Trusted Travel Experts for Hawaii: Jay and Dani Johnson of Coastline Travel.
Jay and Dani spend six weeks a year in Hawaii, escorting groups of Silicon Valley execs as well as vacationing with their teenaged daughters. Their agency sends so many travelers to Hawaii that it has significant clout with the five-star resorts—which translates into perks for their travelers—but they also book rental homes when that's the smarter choice for the group. They can arrange anything from multi-generational family reunions to pull-out-all-the-stops honeymoons, from kite-boarding lessons on Maui to private guided hikes on Kauai, the Big Island, and Oahu's North Shore. Living in Los Angeles and with offices throughout California, they can also orchestrate out-of-the-box itineraries in their own backyard. They can arrange for Los Angeles Angels tickets right behind home plate, V.I.P. access to Disneyland, a cooking lesson with the head chef at Napa's Michelin-starred Meadowood resort, glamping among the redwoods—or all of the above in one quick, efficient trip.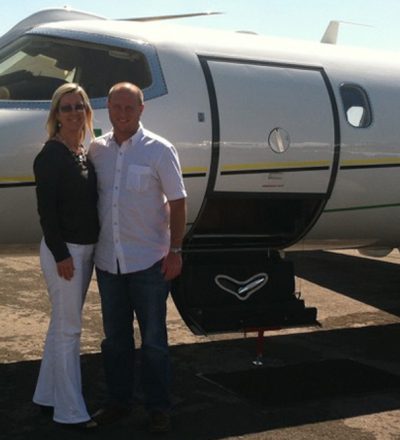 Covid safety intel
We are helping travelers choose private rentals homes and condos, or bungalow-style accommodations at hotels that have lots of outdoor space; most opt to rent a car, which makes social distancing easy. We're advising travelers to avoid Honolulu, but we can arrange a private tour of Pearl Harbor with a masked guide if requested. We visited Hawaii in early December so that we could see firsthand how our favorite hotels, restaurants, and activity operators are handling the pandemic.
Where to Stay and Eat
Hotel worth the splurge
The Four Seasons Resort Maui at Wailea has the best location on the island and a superb staff. It's beloved by both honeymooners, who appreciate the candlelit, beachfront restaurant and the adults-only Serenity Pool, and families, who can take full advantage of the hotel's complimentary kids club. And though it's one of the priciest hotels on the island, at certain times of year, we can arrange for our guests who stay five nights or more to receive a $100 per night resort credit. One other tip: Unless you plan to spend a lot of time inside, don't bother springing for a room with a full ocean view—you'll be more than satisfied with a partial ocean-view.
Families might also consider starting their trip with a few nights at the nearby Grand Wailea, where the enormous pool deck is a kid's paradise, with nine interconnected pools, four waterslides, caves, waterfalls, and even a rope swing.
Best bang-for-your-buck hotel
It's hard to beat the value proposition of a condo, especially for a family who'd rather not have every meal at a hotel restaurant. Aside from having nicely equipped kitchens in all the units, the Kaanapali Alii and the Whaler condominium complexes have fantastic BBQ areas with priceless ocean views—so you can keep an eye on the waves as you're grilling your fresh mahi mahi! (Some of the Whaler's condos can be booked through the Aston, but we can get preferential rates for some of the privately owned units.)
Restaurants the locals love
Lahaina may be the main tourist town of Maui, but its wealth of good restaurants draws plenty of locals too. Here are just three of our favorites:
Not too many places specialize in pizza and seafood—for good reason—but Honu does both well. Set right on the waterfront, Honu is a friendly, family-run place that turns out delicious oyster cocktails, crab mac and cheese, brick-oven pizzas topped with locally grown mushrooms or house-made sausage, and so much more.
Jay is a simple guy who loves a great pizza and beer, so when he discovered Sale Pepe on a recent trip to Maui, he was hooked. It's run by a Brooklynite and an Italian who were married on Maui and eventually came back to open a restaurant; the chef is a graduate of the prestigious Scuola Italiana Pizzaioli.
Tucked away in the more industrial part of Lahaina, Star Noodle has noodle dishes from all over Asia (Dani's favorite is the udon in a rich broth) as well as a large collection of sake.
Must-have dish
We love Leilani's fish tacos—so much so that we'll usually go back multiple times during a single trip. The roasted tomatillo aioli is delicious. Grab a seat at the beachside grill; they don't serve the tacos in the dining room.
Meal worth the splurge
You can't go wrong with anything you order at the Polynesia-themed Mama's Fish House in Pai'a. The menu changes based on each day's catch, and it even lists the fisherman responsible for bringing in each dish.
What to See and Do
Don't miss
Driving up and around Highway 30, along the spectacular and secluded coastline of West Maui. Combine it with a hike to the Nakalele Blowhole, a geyser of seawater forced through an opening in the lava rock. It's one of Mother Nature's more impressive waterworks shows.
Maluaka Beach, a.k.a. Turtle Town, on the south shore of Maui. You can snorkel or scuba dive here with turtles, of course, plus a huge array of fish: parrot fish, damsel fish, butterfly fish, eels, tang, and much more.
Don't bother
Despite their popularity, most luaus feel staged to us, and don't offer an authentic Hawaiian experience.
Best for thrill seekers
Kanaha Beach, just outside the main town of Kahului, is a perfect place to try kite boarding or windsurfing for the first time. Waves break on an offshore reef, so the sea just off the beach is nice and calm, with great side-shore breezes.