The insider advice on this page is from one of Wendy's Trusted Travel Experts for Morocco: Michael Diamond of Cobblestone Travel.
Thanks to 16 years' experience planning trips to Morocco, Michael designs seamless itineraries utilizing the savviest logistics and most atmospheric luxury riads.  He encourages travelers to slow down to match the pace of local life, whether by lingering over a late-afternoon mint tea and people-watching in a bustling Marrakech square or staying up late around the fire at your Sahara encampment while the African stars dazzle above you. His handpicked special-access guides can steer you to the hidden ateliers where you'll find the highest-quality designs and products at the lowest prices—whether it's leather goods, hand-woven textiles, or traditional tiles—and when it comes to foodie experiences, he can arrange anything from casual cooking workshops to multi-day dives into the culinary history of Fez.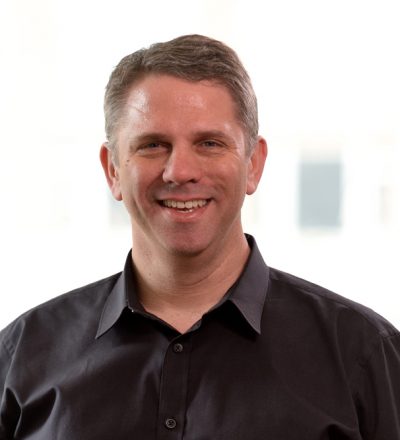 Where to Stay and Eat
Best bang-for-your-buck hotel
Le Farnatchi, a boutique riad in the maze of Marrakech's medina, is well priced and offers amenities you would expect only in a larger property, including an excellent spa with Moroccan hammam; their restaurant, Le Trou au Mur, is just down the alleyway and offers updated Moroccan classics and possibly the best shepherd's pie in Morocco. The ten suites are roomy, with a lighter version of traditional Moroccan decor.
Best-value splurge hotel
The recently expanded Villa des Orangers—they added a bar and Moroccan restaurant, as well as a two-bedroom family suite—has service on a par with the larger, more expensive properties in town. A light lunch is included in the nightly rate, and the hotel's central location means you can pop back for a bite and a rest before you keep exploring.
Restaurants the locals love
+61 is a favorite among Marrakech's expats. The Australian owner and her Moroccan partner produce a menu that is market-fresh, with an Australian straightforwardness and Moroccan and Middle Eastern flavors. The menu changes by season; try whatever is on special. Their cocktails are excellent as well.
Gaia brings quality vegetarian food to Marrakech. Moroccan cuisine can be very meat-centered, making this a nice change of pace. Try their fresh juices as well.
Meal worth the splurge
La Mamounia's L'Asiatique, a Jean-George Vongerichten restaurant in the Hivernage neighborhood near the hotel. Opened after their recent renovation, L'Asiatique has received buzz for both its cuisine and the sumptuous setting.    
Dishes to try
Harira, a hearty soup, traditionally made with lamb, lentils, tomatoes, a mix of spices, and a variety of other ingredients. Many families have their own version. You can find harira at any local stall during a Ramadan evening and a reliably excellent one at Le Foundouk during the rest of the year.
Tangia—not to be confused with tagine—is an extremely special dish. It's a fragrant lamb or beef stew, usually baked in a clay pot for ten hours. Sometimes it's even cooked in one of the ovens at the public baths. It's normally served at home. One of the few restaurants that offer it is Chez l'Amine Haj Nguiyer in Gueliz (or New Town).
Try the fish tagine at La Maison Arabe's Trois Saveurs restaurant, which has roots going back to the 1940s. Marrakech is just two-and-a-half hours from the coast, and the fresh fish served here is a welcome change from the typical Moroccan diet.
Best spots for a drink
With Marrakech's most adventurous drinks menu, Kabana is the place to be at sunset for rooftop cocktails and stunning views (see "Instagram moments"). It's a great spot for unwinding after wandering the nearby medina.
The Churchill bar at La Mamounia: Enjoy top-shelf classic cocktails while smoking a Cuban cigar, just like old Winston!
What to See and Do
Don't miss
The Pierre Bergé Museum of Berber Arts is tucked away in the Majorelle Garden.   Don't miss this rich collection of Berber art amassed by Bergé and his partner Yves Saint-Laurent—even if it means making your way through the crowds Insagramming photos of themselves against the vivid Majorelle Blue walls nearby. Bergé and Saint-Laurent purchased the garden while living in Marrakech at Villa Oasis.
Marrakech Insiders' motorcycle sidecar tours. Their safety-focused drivers (mostly expats) take you to spots in the old city and Palmeraie that are far off the usual tourist track.
Don't bother
The Cascades d'Ouzoud are a set of pretty waterfalls, but not unusual enough to warrant the more-than-two-hour journey from Marrakech. If you want an easy escape from the city, the High Atlas Mountains offer excellent hiking, natural beauty, and the option to visit small villages—all within 90 minutes of town.
Hidden gems
Dar El Bacha—or the Pasha's House—was once a massive private palace and opened in 2017 as the Museum of Confluences, highlighting Morocco's history of coexistence among the three monotheistic faiths. You may well catch an excellent rotating exhibition here, but the two best reasons to visit are the architecture and the coffee shop: The building dates to the early 20th century and is an excellent example of Moroccan tile, stucco, and woodwork; Bacha Coffee House is a stylish spot for breakfast or lunch.
Amina Gardens in the Ourika Valley. Austrian sculptor Andre Heller's work adorns this park-like space about 30 minutes from Marrakech. The brightly colored art appears among the gardens' walking paths, streams, and ponds, while the High Atlas Mountains hover in the nearby distance. This can also be a nice stop on the way back to town after a morning hike up the Valley.
Cheap thrills
The Berber markets in the High Atlas, which travel from village to village. They're large, chaotic, messy, and a huge amount of fun, packed with merchants selling everything from animals to vegetables to plastic bins—all the stuff of everyday living, as well as makeshift stalls for barbers, even dentists.
The main square, Jemaa el-Fna, is on UNESCO's list of "masterpieces of oral and intangible heritage of humanity" in honor of the many cultural traditions represented in such a small place. Among the most enchanting is the ancient Berber art of storytelling, and you'll see the best performers on Jemaa el-Fna, enrapturing audiences with wild tales, sometimes slapstick comedies, sometimes melodramas. They won't be speaking English, of course, but even if you can't follow the story line, it's worth it just to watch these incredible artists at work. And all it will cost you is a small tip—10 dirham ($1) max.
Take a stroll in Gueliz—the new town—in the early evening to get a feel for how Marrakchis spend their after-work time in cafés and shopping for the latest European fashions.
Downtime
Many stores in the medina close around noon on Friday, and stores in the newer sections of the city (Gueliz, Hivernage, the Industrial Quarter) are closed on Sunday and sometimes on Saturday afternoon. This makes weekends ideal for hitting one of the hammams. Get scrubbed, washed and massaged with Moroccan olive soaps and argan, then doze off with warm mint tea at your side. One top hammam in Marrakech is at the beautiful spa at La Maison Arabe. The hotel also has one of the better restaurants in town, so make time for a late lunch after your treatment. The hammam and spa at over-the-top Royal Mansour are worth a splurge as well.