In some cases, Wendy has several trip-planning specialists she recommends for a destination and would like to connect with you directly to determine who would best meet your needs. This is one of those cases. Please click on the CONTACT button (at left) to find out from Wendy which travel expert is best for your specific trip goals and challenges.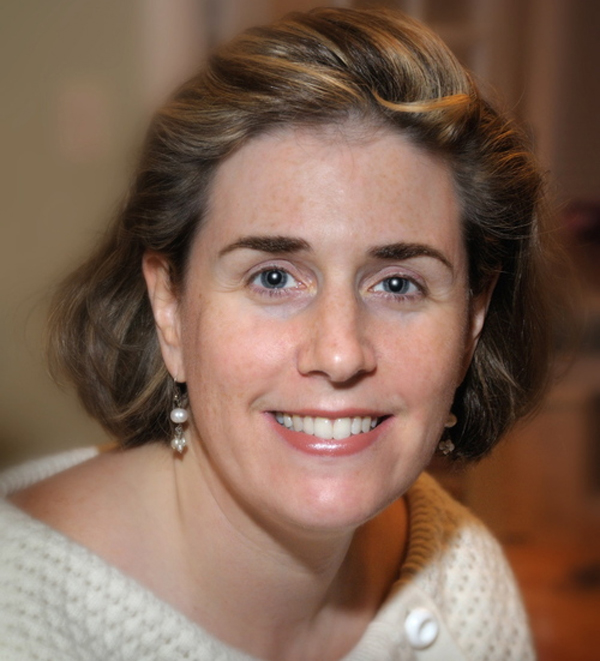 Where to Stay and Eat
Best bang-for-your-buck hotel
Villa des Orangers. This is not an inexpensive property, but it combines everything you'd want from a Marrakech hotel. It has the lovely architecture and courtyards of a traditional riad, as well as excellent service, wonderful food (as you might expect, since the owners are French and it's part of the Relais & Chateaux group), and a great location just five minutes from the medina. The two-story Master Suites are lovely: There are only three of them, and if the entire villa is designed like a palace, these suites feel like the royal chamber.
Restaurants the locals love
For lunch on a beautiful day when the temperatures are moderate, or dinner when the days are long, the terrace at Nomad is the place to be; you'll be surrounded by a mix of tourists and young, happening Marrakchis.
Meal worth the splurge
Salt-Marrakech—the restaurant at the Dar Les Cigognes riad—has a visiting chef program, where guest chefs from around the world present their own variations on Moroccan cuisine. It's well worth going for a meal if a guest chef is cooking.
Try the monkfish tagine at La Maison Arabe's restaurant, which has roots going back to the 1940s. Marrakech is just two and a half hours from the coast, so the fresh fish served here is a welcome change from the typical Moroccan meat-centered diet.
Must-have dishes
Harira, a hearty soup, traditionally made with lamb, lentils, tomatoes, a mix of spices, and a variety of other ingredients—many families have their own version. You can find harira at any local stall during a Ramadan evening and a reliably excellent one at Le Foundouk during the rest of the year.
Tangia—not to be confused with tagine—is an extremely special dish. It's a fragrant lamb or beef stew, usually baked in a clay pot for ten hours. Sometimes it's even cooked in one of the ovens at the public baths. It's normally served at home. One of the few restaurants that offer it is Chez l'Amine Haj Nguiyer in Gueliz (or New Town).
Best spots for a drink
The Churchill Bar inside La Mamounia hotel is a lovely place to unwind after a full day of touring and to feel the history of this iconic property, which has welcomed guests from Charlie Chaplin to Salma Hayek. And yes, you can enjoy a Cuban cigar there just as Churchill once did.
Cocktails at the rooftop bar of the swank Pearl hotel come with amazing views over the ancient walls into the medina. You can clearly see the Koutoubia minaret and even the smoke rising from the food stalls in Jemaa el-Fna Square.
As for the best people-watching in town, you can never go wrong at Café de France, one of those great old-world Moroccan cafés—scruffy and full of both character and characters. It's right on Jemaa el-Fna Square, so grab a "front-row" table—one closest to the square—order a fresh-squeezed orange juice or a cold (request it!) Casablanca beer, and take it all in.
What to See and Do
Don't miss
Essaouira gets a bad rap because there are no great hotels there, but it's an old Portuguese trading town on the Atlantic that is extremely picturesque, with stone ramparts and garden squares and the feel of a sleepy seaside artists' colony. There's a bit of Hollywood history here too—Orson Welles filmed Othello in Essaouira in the early 1950s, while Jimi Hendrix vacationed at one of the beachfront hotels in the 1960s (for just a few days, alas, but you'd never know it by all the Hendrix name-dropping around here). But Essaouira is as low-key as it ever was, and a great place to chill for a few days. You can also just come for the day and a delicious fresh-seafood lunch, as it's only two-and-a-half to three hours by car from Marrakech. While it is less laid-back in the summertime, it's one of the cooler spots in Morocco.
At its prettiest in springtime, the gorgeous Ourika Valley, with its red rocks, green hills, and rushing river. It's an easy day-trip from Marrakech, and you can stop at Setti Fatma village and hike to the waterfalls from there, or have a tagine lunch at one of the riverside restaurants. This area is becoming more and more popular with locals, but it's still rare to find any non-Moroccans.
In Marrakech, Galerie 127 is a fantastic photo gallery. It could easily be in New York or Paris and exhibits some very cutting-edge work (especially by Moroccan standards) by mostly local photographers.
The ancient Jewish heritage sites. The Mellah, the medieval Jewish quarter of Marrakech's medina, still has a few working synagogues well concealed on tiny alleyways and an old cemetery (those in Fez are even more beautiful). And in the High Atlas, the tomb of a tzaddik (a Jewish holy man) has been a pilgrimage site for Moroccan Jews for centuries.
Don't bother
The fantasias, or equestrian dinner shows, advertise "an authentic Moroccan meal" and "traditional Moroccan folklore." Don't believe it. They're kitschy and touristy and serve mediocre food.
Cheap thrills
The Berber markets in the High Atlas, which travel from village to village. They're large, chaotic, messy, and a huge amount of fun, packed with merchants selling everything from animals to vegetables to plastic bins—all the stuff of everyday living, as well as makeshift stalls for barbers, even dentists.
The main square, Jemaa el-Fna, is on UNESCO's list of "masterpieces of oral and intangible heritage of humanity" in honor of the many cultural traditions represented in such a small place. Among the most enchanting is the ancient Berber art of storytelling, and you'll see the best performers on Jemaa el-Fna, enrapturing audiences with wild tales, sometimes slapstick comedies, sometimes melodramas. They won't be speaking English, of course, but even if you can't follow the story line, it's worth it just to watch these incredible artists at work. And all it will cost you is a small tip—10 dirham ($1) max.
Take a stroll in the Gueliz—the new town—in the early evening to get a feel for how Marrakchis spend their after-work time in cafés and shopping for the latest European fashions.
Downtime
Many stores in the medina close around noon on Friday; some are shuttered all day. The stores in the newer sections of the city (Gueliz, Hivernage, the Industrial Quarter) are closed on Sunday and sometimes on Saturday afternoon, which makes weekend days ideal for hitting one of the hammams. Get scrubbed, washed and massaged with Moroccan olive soaps and argan, then doze off with warm mint tea at your side. One top hammam in Marrakech is at the beautiful spa at La Maison Arabe. The hotel also has one of the better restaurants in town, so you'll want to make time for a late lunch after your treatment. The hammam and spa at over-the-top Royal Mansour are worth a splurge as well.
Instagram moment
A sunset shot taken from one of the rooftop cafés close to the Koutoubia minaret, just above the Jemaa el-Fna, shooting toward the minaret. Or for that matter, a shot of the square itself, full of snake charmers, people with monkeys, acrobats, tooth pullers, and barbers.

The secret to shopping in Marrakech
The medina is a vast treasure trove, with an endless assortment of wonderful things to take home. But as much fun as it is to shop in the medina, it can also be a giant hassle for newbies. Bargaining is part of the Moroccan culture, and the shopkeepers in the medina are pros at the game. The best advice: Bargain hard and try to have fun with it. The second it stops being fun and you're feeling overwhelmed or hassled by the shopkeeper, walk out of the store. If you'd rather avoid the dance of negotiation altogether, head to one of the fixed-price stores in Gueliz (the New Town) or in the medina.
If you plan to ship any of your purchases, use your credit card. Even though the merchants will charge you an extra 4 percent, the credit-card company will usually protect you if the merchandise is damaged en route.
Perfect souvenir
It's a tough call considering how many beautiful things there are to buy in Marrakech, but some good ideas are embroidered table or bed linens at Al Kawtar/Alnour. Not only are they exquisitely made, but the shop is a licensed NGO that provides meaningful livelihoods for disabled women.