The insider advice on this page is from one of Wendy's Trusted Travel Experts for Large Italian Villas (4 or more bedrooms), Mara Solomon of Homebase Abroad.
For two decades Mara has been hand-picking the most atmospheric and magical estates in Italy, inspecting them seasonally, and using her fluent Italian to strengthen her close relationships with the property owners. It's those relationships that translate into special entrée and experiences for you. With a focus on helping large families and groups, Mara crafts one-of-a-kind villa vacations based on a property matched to your group's unique set of interests, preferences, and energy levels. Mara's homes have at least four bedrooms, ensuite baths, a private pool or descent to the sea (or both), and local staff included or available; most have air conditioning in the bedrooms, some throughout the house. She has properties in Tuscany, Lake Como, the Amalfi and Cilento Coast, and Umbria, plus a small selection of apartments in Rome, Florence, and Venice. All guests have the benefit of being brought into Mara's personal circle of friends and colleagues, from chefs and winemakers to artisans and farmers. Smaller families or groups needing smaller homes and less elaborate arrangements should Ask Wendy instead.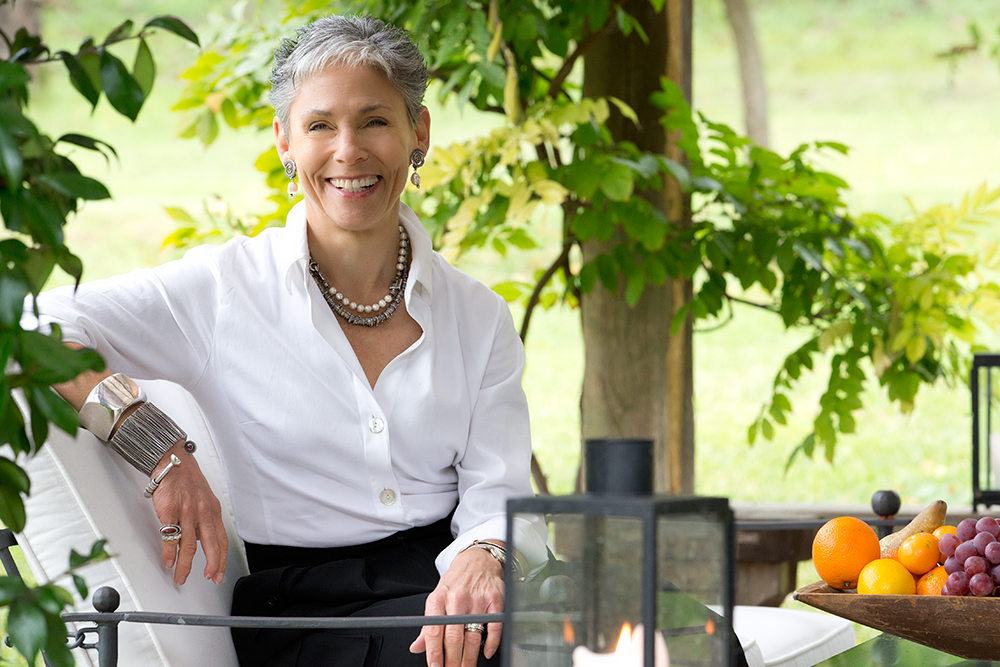 Where to Rent
Most underrated location
The Maremma is a gem for those who know the country well and are looking for an unspoiled region of Italy. The coastline is not particularly developed, and the landscape is fairly flat—friendly for families who want to get around on bikes. Once a malarial swamp, the Maremma became a weekend and summer destination for Italians in the 1950s and has since evolved into a vacation spot for modest numbers of Europeans; it is not overrun by Americans. The landscape includes a long stretch of sand beach from essentially Livorno to Ansedonia. The terrain is called macchia medditeranea—an area of low dunes covered in scrub pine, hearty shrubs, and pinewoods.
The Cilento Coast, south of Salerno, is what you see when you stand in Positano or Ravello and look out to sea and to the left. The Cilento is virtually unknown by North Americans and offers a great climate from April/May through October/November with a lot of outdoor activities, great food and wine (think bufala gelato, yogurt, and cheeses), and Paestum. If you enjoy ancient ruins or have an interest in Magna Grecia, Paestum is a must.
From a cost perspective, any villa near the sea is typically 35 percent more costly than countryside locations in Umbria and Tuscany because of supply and demand.
Most overrated location
Forte dei Marmi is overpriced, in our opinion, with most villas rented on a monthly or seasonal basis, such as July and August combined. Not many Americans can manage this much time abroad.
Best location for a beachfront villa
There is always the iconic Amalfi Coast, but these days we feel Maremma and Cilento (see "Most underrated location,") are better choices for experienced visitors to Italy. Remember to ask whether you will need water shoes. Many Italian beaches are made of pebbles, not sand.
Best location for sporty travelers
Lake Como offers an amazing range of land- and water-based activities—golf, guided hiking, tennis, boating. Bicycling can be a challenge because of the hilly terrain, but we can arrange kayak and hiking tours for all ages and abilities. Our kayak/lunch/hike excursion circumnavigates the point of land occupied by Bellagio, a relatively quiet part of a touristy place.
Best location for a taste of village life
The holy grail in our business is a house that is within walking distance of town, a stipulation that contradicts 500 years of land-use planning in Italy. The honest truth is that there are not that many truly "easy walking distance" houses out there, especially if you're imagining a home within a sylvan stroll of a medieval hill town. If this is the quality you care most about, consider longer stays in Venice, Florence, and Rome, and be flexible in terms of where else you go: We have great options in Spoleto, Marina di Bibbona, Positano, Tremezzo, and a few other places.
Best location for romance
The Dolomites for seclusion; the Amalfi Coast and Lake Como for their gorgeous landscapes; and always and forever, Venice.
Do's and Dont's
Worth the splurge
Hired help. The real villa experience emerges when you have someone else to shop, cook, clean, and do the laundry. What makes it a vacation is a break from everyday chores.
Not worth the splurge
Pools on the Amalfi Coast are on the small side, and besides, this is your chance to enjoy that truly great Italian invention, the stabilimente balneare. This version of the bathhouse explains why most of Italy goes to the beach wearing a fabulous outfit and carrying nothing but great sunglasses and a hat. No epic bundles of chairs, coolers, food enough for a week, umbrellas, toys, towels, etc. In Italy you pay a fee and get a sunbed, a changing area, showers for rinsing off the salty sea (if anyone besides the kids actually bothers to go in), bars, and restaurants that serve inexpensive, local, tasty dishes and great eye candy for both sexes.
Bragging rights
Spend an afternoon and evening at a home in Nocelle, a tiny village of 120 souls located high in the hills above Positano. Your hosts—gracious, heart-warming people who live more or less off the land—will treat you to an unforgettable culinary experience in their simple home, with almost everything you taste having been grown in their garden. The oil is pressed from the uncle's fruit. The wine comes from a cousin's vines down the way. Activities vary—helping in the kitchen, lolling on the terrace—but the finale is always an incredible meal. For guests who want to spend more time in this magical place, we build a multi-day itinerary based on individual interests, such as village history, food preparation (pasta, eating seasonally, etc.), and the Walk of the Gods, a spectacular coastal footpath that has its nexus in Nocelle.
Don't Forget to Pack
Night lights, virtually unknown in Italian homes, are immensely useful in unfamiliar surroundings, especially for children who need to find their parents or the bathroom in the middle of the night. These Leviton lights are thin and easy to pack. Combine with an adaptor for use with 220-volt current.
Leave your jeans at home (they're heavy and slow to dry, even in the Tuscan sun) and opt for linen, so you can look fabulous and be cool. As for footwear, Italians will look first at your shoes, and trainers scream "tourist." Choose a proper, good-looking walking shoe instead.