In some cases, Wendy has several trip-planning specialists she recommends for a destination and would like to connect with you directly to determine who would best meet your needs. This is one of those cases. Please click on the CONTACT button (at left) to find out from Wendy which travel expert is best for your specific trip goals and challenges.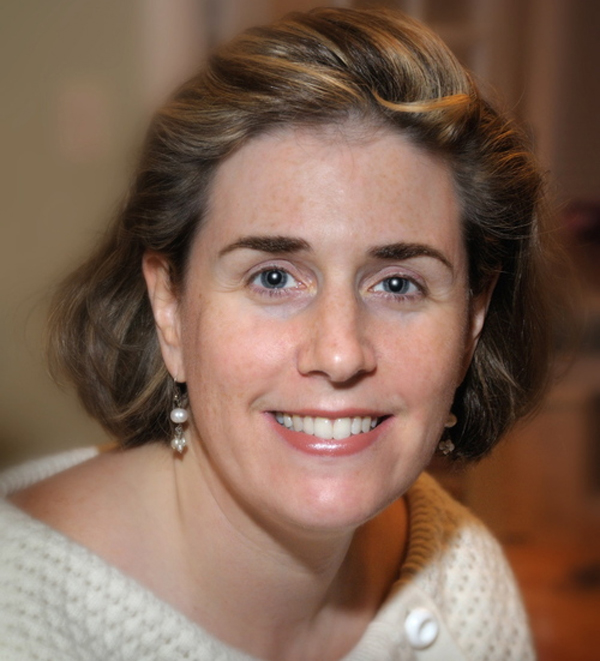 Covid safety intel
While government rules vary from island to island, masks are mandated on most, particularly in common areas of resorts; it helps that so much of Caribbean life happens outdoors. The right Trusted Travel Expert can steer travelers toward resorts with standalone cottages, such as Sugar Beach in St. Lucia, where every bungalow and villa comes with its own private plunge pool. And they can recommend restaurants that are open-air and space tables comfortably far apart—da Conch Shack on Turks & Caicos, for instance. Depending on the airport, they can sometimes expedite your arrival and departure so that interactions with others are minimized.
Choosing the Right Island
Best beaches
Most people travel to the Caribbean to enjoy the beautiful beaches—the standard "fly and flop" vacation—and it's certainly a perfect destination for that. While you can find inviting stretches of sand just about anywhere, the islands most famous for their beaches are what some call the coral islands: the Turks and Caicos, the Bahamas (Eleuthera, Harbour Island, and the Exumas are among the favorites), and Anguilla. These are all basically flat and scrubby with the quintessential powdery white sand and crystal-clear water that the Caribbean is famed for. For beach resorts that have raised pampering to an art form, try the Four Seasons Anguilla, the Grace Bay Club and Parrot Cay in Turks and Caicos, or Tiamo Resort in the Bahamas, which is accessible only by boat or sea plane (and also happens to be one of the region's best-kept secrets for bone fishing).
Action and adrenaline islands
For those who get bored after a little bit of beach time, snorkeling and diving are always easy options in the Caribbean, but there are also plenty of islands where travelers can spend their days in active land-based pursuits. St. Lucia and Jamaica, for instance, are all mountainous islands where visitors can hike, mountain bike, mountain climb, and zip-line. You can also hike a volcano, explore a rain forest, and get in some superb bird-watching at all of these. Hotels for active travelers include Anse Chastanet on St. Lucia, where you can choose from a menu of activities that includes yoga, tennis, snorkeling, scuba diving, sailing, sea kayaking, jungle biking, hiking, and bird-watching among the ruins of an 18th-century colonial plantation. Any of the Island Outpost properties in Jamaica (Goldeneye, Strawberry Hill, and the Caves) can arrange wildlife tours, excursions to underwater caves, hikes in the Blue Mountains—they'll even take you to explore the island's vibrant art and music scene and to visit the tenement yard where Bob Marley lived as a young man.
While Aruba is a bit commercialized, complete with chain restaurants and casinos, some travelers prefer a place where there's more to do than just laze on the beach—and the Hyatt Regency and the Ritz-Carlton Aruba put you in the middle of it all. For an adults-only getaway a bit farther from the crowds (but near enough to still have fun), try the Bucuti & Tara Beach Resort.
Hidden gems
There are several islands that you can reach via nonstop flights from many U.S. cities. These are the more familiar and busy ones, including Jamaica and the Dominican Republic. But to get to the really special places, you'll have to put in a little more time and effort, which usually means at least two flights—one of them on a puddle jumper—and sometimes a ferry ride. The British Virgin Islands and Cayman Brac, along with St. Kitts and Nevis, are all well worth the effort it takes to reach them. The twin-island nation of St. Kitts and Nevis has lovely plantation-style inns such as Montpelier and Nisbet Plantation—both charming, small hotels that let you sit back, relax, and enjoy the tranquil surroundings. If you need a little more activity, the Four Seasons Nevis is a great choice for golfers and spa aficionados. Cayman Brac is just a quick flight from Grand Cayman, but a world away in terms of seclusion; Le Soleil D'Or is an incredibly charming place with just 11 rooms and a farm-to-table beachside experience.
Curacao does have nonstop flights from the U.S., but it's less touristy than many other Caribbean islands. There's wonderful scuba diving here, and a traditional Dutch influence—the charming, colorful buildings in the main town could just as easily be in Holland. It's also home to the 23-room Baose Luxury Resort, the ultimate in barefoot luxury.
Luxurious getaways on iconic islands
Barbados is an incredibly clean island with an intact local culture, and it's a bit wealthier than many of its neighbors, thanks largely to its years of consistent tourism. Luxury accommodations here range from the classic Sandy Lane, to the more boutique Sandpiper, to knock-your-socks-off villa rentals. Jumby Bay Island Resort is as indulgent and classic-Caribbean as it gets: a private island with beautiful beaches and service that caters to your every piña colada–infused whim. It's a seven-minute boat ride to the main island, where you can partake in activities such as the Shirley Heights Lookout Party, a weekly celebration that takes place in the Shirley Heights military complex.
Rosewood's esteemed Little Dix Bay resort on Virgin Gorda reopened after a multimillion-dollar renovation in December 2020. Quiet and undeveloped, Virgin Gorda is a fit for travelers looking to go a little more off the grid but still have access to plenty of activities. The island is known for the Baths, a natural geological formation that is simply beautiful, but it's also a good home base to island-hop to other spots, like Anegada or Jost Van Dyke. Little Dix Bay is set in 500 acres of natural gardens and, if it sounds familiar, that's because it's famed for being the eco resort that conservationist Laurance Rockefeller built as his family retreat more than a half century ago.
Islands for romance
The Caribbean has all the ingredients for a romantic getaway, including some small, charming hotels on glorious beaches: Hermitage Bay on Antigua, where the airy, hillside pool suites offer complete privacy and stunning views of the sea; the Jamaica Inn, in Ocho Rios, which has an elegant, old-world feel and rooms just steps from the surf; and Taïwana, a secluded and intimate St. Barth's hotel on Flamands Bay with 22 individually designed rooms and suites that offer every luxury. At Jade Mountain, on St. Lucia, the huge rooms (called "sanctuaries"—which gives you a sense of how private they are) seem to cling to the hillside above the beach, with incomparable views of the Pitons. These rooms have only three walls, so the fresh sea breezes can waft right in, and no phones or TVs. The service is impeccable—your majordomo will make sure you and your honey have everything you need.
When you want to be alone
Those seeking privacy and seclusion can choose from several resorts on their own private islands. Parrot Cay (Turks and Caicos) sits on a 1,000-acre unspoiled island and features a mile-long white-sand beach. Jumby Bay Island Resort on Antigua is ringed by 4.5 miles of palm-fringed beach. (Both also have beautiful rental villas that let you have complete privacy but also enjoy the facilities of the hotel.)
Family-friendly islands
Once mostly mediocre meccas for the masses, all-inclusive resorts have improved significantly in recent years and are now a great option for families. Some of the better choices include the Paradisus resorts in the Dominican Republic and on Mexico's Yucatan Peninsula. Curtain Bluff, on Antigua, has 72 rooms and suites and has been owned and operated by the same people for years. They were all-inclusive before anyone really knew what the term meant, and they have an unbelievably high repeat-guest ratio—it's not uncommon to meet people on the beach who have been traveling to Curtain Bluff for 25 years. Guests here are made to feel like returning friends. The property sits on two beautiful beaches—one ideal for swimming and water sports, the other more of a surf beach—and offers activities (including a championship tennis center) for everyone in the family.  With the exception of a few over-the-top luxuries (Cuban cigars, vintage wines) and spa treatments, everything is included in the rate.
Not your parents' Caribbean
Several hotels have opened in the past few years that have departed from the traditional Caribbean style.
Aman Resorts' Caribbean outpost, Amanyara, is a pricey but perfect luxury option set on a secluded beach outside busy Grace Bay, on the island of Providenciales in the Turks and Caicos. The property features 40 villas and pavilions in a pared-down contemporary design—along with the legendary Aman service. Discrete and private: a perfect combination.
A multimillion-dollar renovation has given Sugar Beach a modern vibe without stepping on the toes of its Caribbean heritage. The bungalows and cottages look Caribbean on the outside but, on the inside, everything is a crisp, airy white that feels almost otherworldly.
Traditional island charm
In spite of decades of development and rising tourist numbers, the "classic Caribbean," happily, can still be found. Relaxed and low-key, St. Kitts and Nevis have small, lovely hotels and plantation-style inns that harken back to a quieter time when whaling ships plied the waters just off shore—such as Nisbet Plantation on Nevis, which has great personality and offers warm hospitality and service.
Where to Eat and Drink
Best beach restaurants and bars
Islands like Anguilla, St. Lucia, Turks and Caicos, and Barbados now feature multiple fine-dining spots as well as wonderfully fun and casual beach "shacks" where you can happily spend the afternoon dining on regional specialties and sipping the local hooch at the edge of a beautiful beach. Sunshine's sits on Nevis's Pinney Beach and is famous for its "Killer Bee" rum punch—the recipe is practically a state secret! In Jamaica, stop by a Scotchie's location for the best jerk chicken and freshest smoothies around. For a fancier find, check out the unparalleled sunset views behind the Pitons while dining at Ladera's famed Dasheen restaurant.
Dishes to try
Several islands have "must-try" dishes for which they're famous. In the Bahamas and Turks and Caicos, it's conch: pounded; fried; frittered; grilled; in salads, chowders and stews—any way you try it is delicious. (Be sure to try da Conch Shack, on Providenciales in the Turks and Caicos, and the Flying Fish, in Barbados.) Jamaica's specialty is jerk chicken, fish, pork—and goat. Jerk is a process of marinating meat in potent spices for 24 hours and then cooking it on a barbecue.