In some cases, Wendy has several trip-planning specialists she recommends for a destination and would like to connect with you directly to determine who would best meet your needs. This is one of those cases. Please click on the CONTACT button (at left) to find out from Wendy which travel expert is best for your specific trip goals and challenges.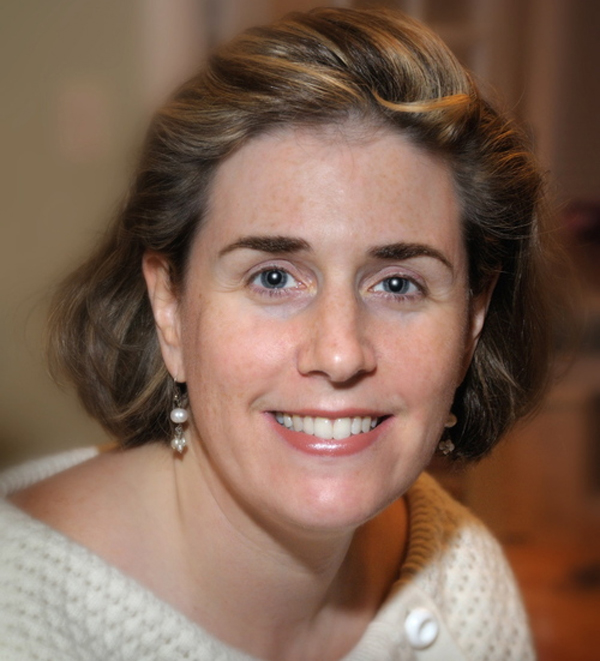 Ships and Cabins
Best short cruise
Seabourn Quest's seven-day Baltic experience is short and to the point—ideal if one wishes to absorb all that this area offers in a brief time. Sail from Stockholm to Copenhagen, perhaps taking in more of these cities pre- and post-cruise, and in between enjoy three days in St. Petersburg plus visits to Tallin and Helsinki.
Best-value ship
There are many all-inclusive options out there, but Crystal Cruises rises above the others for its refusal to skimp on the things that you've already paid for—crisp uniforms, top-notch staff, the highest-quality beverages, constantly changing menus. All are a cut above, and fares are still very competitive with competitors' cruises.
Best ship for a splurge
The Regent Seven Seas Cruises' Explorer has the largest balconies at sea, ranging from 88 square feet to 1,417 square feet in their ultimate Regent Suite (the interior of which is larger than most homes). Onboard dining options range from Pan-Asian to classic French, traditional steak to fresh seafood in their Italian Riviera-inspired Sette Mari Restaurant. Best of all, just about everything is included in your fare, including shore excursions, onboard beverages, gratuities, and business-class airfare.
Best large ship
Crystal Serenity fits 1,000 passengers, making it the largest ship in its price range, but it never feels overpopulated. There is never a line, whether for the lido buffet or boarding tenders—and the size of the vessel allows for wonderful public spaces and a variety of activities, from multiple restaurants to educational lectures to spinning and yoga classes in the gym.
Best small ship
The small size of Sea Dream Yacht Club's two ships make for tighter quarters (don't bother trying to fit two people in your cabin's bathroom), but their ability to squeeze into the tiniest of ports is unrivaled. Imagine entering Portofino—ideally on a quiet spring or fall day—with just 110 other travelers. See Florence and Lucca from nearby Marina de Carrara, instead of making the drive from unlovely Livorno. Sail through the Corinth Canal from the Aegean to the Adriatic. Few, if any, other ships anchor right at Capri, instead of requiring passengers to take a hydrofoil from Sorrento.
Best ship for a solo traveler
Though you can occasionally find deals, it's not unheard of on popular sailings to pay the same price for a cabin, whether single or double occupancy. On Crystal, you can either eat at your assigned dining table with other solo travelers, or find a perch at the open-seating Sushi Bar, part of the signature Nobu restaurant.
Best ship for foodies
Thomas Keller (of French Laundry fame) is behind the menus onboard the Seabourn Encore. In addition to his signature Grill, a classic American chophouse, there is a fine-dining restaurant with open seating, a sushi restaurant, the casual indoor/outdoor Colonnade, and the relaxed poolside Patio.
Best-value cabins
On Regent Seven Seas Cruises' Mariner and Voyager, all of the deluxe veranda cabins are very similar in size and layout—and yet the category H rooms are the cheapest accommodations on the ship. They tend to go quickly, so book early if you want to get onto these luxury ships at the lowest possible price.
Similarly, but at the other end of the spectrum, the Mariner's category C Penthouses are identical to the others but less expensive because they are on lower decks—but actually have a better forward and midship position. RSSC also includes intercontinental business-class flights in all cabin fares.
Best cabin for families
The connecting Penthouse and Deluxe staterooms onboard Crystal Serenity are a winner for families of up to five people: The cabins share doors both inside and out, allowing you to create one long balcony. These also sell out quickly.
Where to Cruise
Best itinerary
The Lavish Villas and Charming Villages voyage aboard Regent Seven Seas Cruises' Voyager covers every iconic corner of the Adriatic and the Mediterranean, all in a little more than two weeks. Since the trip departs in early June, travelers will enjoy spring weather before the crush of summertime crowds and heat.
Best shore excursion
A day on the Amalfi Coast. Consider hiring a private car for this one port of call (even if a tour is included in the price of your cruise), so that you can set your own pace and enjoy shopping for linen and pottery in Positano, dining al fresco at the Caruso Hotel in Ravello, and concluding with gelato in the quaint town of Amalfi—all while enjoying the breathtaking scenery. Having a small private car provides that extra level of comfort as your driver maneuvers the twists and turns that make this coastline so memorable.
Worst shore excursion
One that limits your sightseeing time by including a long midday meal. Read carefully the description of any full-day shore excursion offered by the cruise line; if it sounds like you'll have to spend hours eating food you didn't choose while surrounded by people you don't know, stay away! Instead, find a local trattoria for a quick bite during a custom-tailored, flexible, private shore tour.
The can't-miss port
Reykjavik's incredible volcanic scenery, coupled with a culture and people unfamiliar to many travelers, has made it a hot port of call. From waterfalls to fjordlands to fishing villages to steep mountains, this land is a photographer's paradise. Private touring is a bit pricey, but the cruise lines do a good job of arranging tours to the iconic sites and unique landscapes outside Reykjavik. With plenty of flights from the U.S., it's also a convenient option for embarkation or debarkation, giving you a few extra days in the city and its environs.
Most photo-worthy arrival into port
Sailing into Stockholm—via its archipelago of more than 30,000 islands, islets, and rock formations that stretch 48 miles to the Baltic Sea—is not to be missed. The topography and colors change constantly as you pass both beautiful grand homes and small farmhouses. Stockholm typically comes at the beginning or end of an itinerary, and while departing from this port in the afternoon is lovely, there's nothing like approaching during the magical light of the morning. Get up early when sailing into Stockholm (at least two hours prior to scheduled arrival) and be stationed at a window, or outside on a nice day, to fully take in this sight.
Port most worth the trek
Visby, Sweden is a quaint, charming place that occasionally shows up on Baltic itineraries. Biking from the ship to this walled medieval town (a UNESCO World Heritage site) is the perfect way to get some fresh air after a few days in city ports such as St. Petersburg.
Travelers who've already seen St. Petersburg might consider making the three-and-a-half-hour train trip from there to Moscow. If you decide to go, sign up with the cruise line's tour, to help with the logistics and avoid the need for a visa (visitors to Russia traveling with a licensed operator don't need to get one).