The insider advice on this page is from two of Wendy's Trusted Travel Experts for Southeast Asia: Andrea Ross of Journeys Within.
Andrea Ross and April Cole
During the ten years she lived in Cambodia, Andrea founded Journeys Within (as well as the nonprofit Journeys Within Our Community, which operates education and poverty relief initiatives in the region). Though now living stateside, the network that she and colleague April have developed in Southeast Asia keeps them up-to-date on the newest can't-miss accommodations, restaurants, and experiences, and their close relationships with the region's hotels ensure that clients get the best rates and the best care. Andrea specializes in family travel, while April is the beach and island expert—and a master at crafting affordable yet extravagant honeymoons. Both women are committed to philanthropic travel, weaving volunteer work into many itineraries.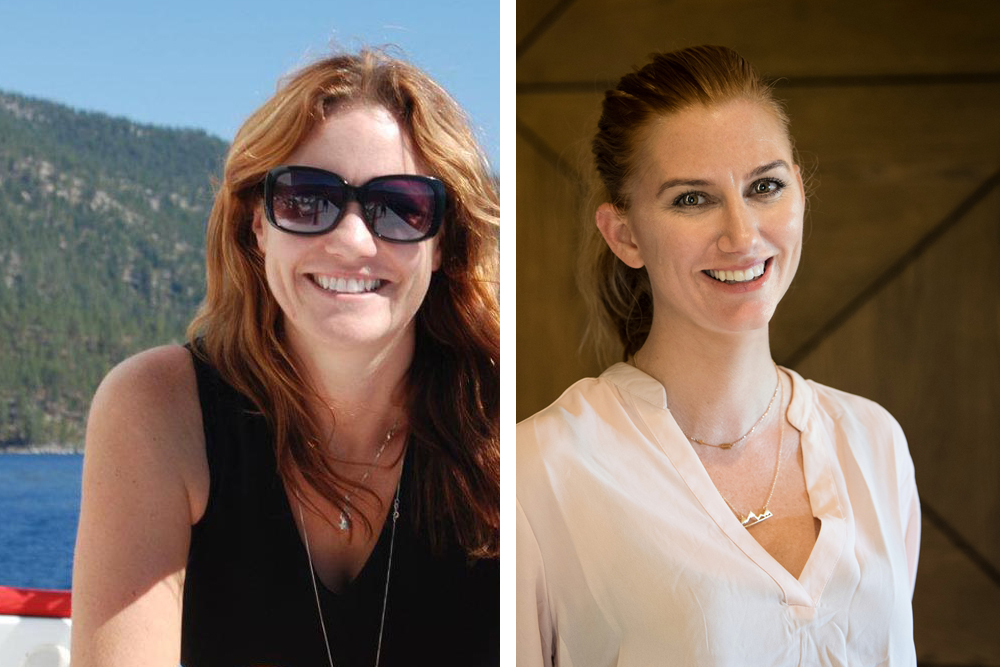 Where to Stay and Eat
Best bang-for-your-buck hotel
Knai Bang Chatt is a charming hotel with great service and gorgeous sea views, right on the ocean in Kep. It was designed in the 1960s with clean lines and open exterior walkways by a protégé of the important Cambodian Modernist architect Vann Molyvann, and the rooms were restored by architect Francoise Lavielle in 2006. Each one is unique, and all are remarkable for their comfort and simplicity.
Restaurant the locals love
The Sailing Club at Knai Bang Chatt in Kep has amazing views, and the seafood is fresh and delicious. Every Men in Black II fan remembers the line about the one-dollar lobster dinner in Cambodia—this is the modern equivalent of that! In Phnom Penh, I love Friends the Restaurant. It serves a tapas menu, so you can order a lot of small plates and share. The fresh juices and smoothies are amazing, and the restaurant is run by an NGO that trains and supports street kids. I guarantee your water glass will never be empty!
Dish to try
Amok is Cambodia's national fish dish, and it is delicious. It's prepared in a variety of ways; one of my favorite versions can be found at Frizz in Phnom Penh. Frizz also runs a great cooking school, so you can not only try the amok but also learn to make it.
Meal worth the splurge
Restaurant Le Royal at the Raffles Hotel in Phnom Penh has a sophisticated degustation menu that allows diners to try a wide range of dishes in a single meal. It's a true fusion of the best of Khmer and French cuisines in an atmospheric colonial setting.
What to See and Do
Don't bother
Sihanoukville is loaded with dive bars and has a very seedy feel, not at all conducive to relaxing on the beach. If you want to enjoy the beauty of the Cambodian coast, head to Koh Rong or Kep instead.
Don't miss
I have always loved Battambang. This little town on the Tonle Sap Lake has fascinating Khmer Rouge history and beautiful ancient temples. The bamboo train here (a ride on the rails on a bamboo flatbed contraption that defies description) is a bit of a tourist gimmick, but it's also a lot of fun and a nice change of pace—especially for kids—from the temple visits. I also love the temples at Koh Ker, which are my favorite in the entire country. To get to them quickly and in comfort, you need a helicopter, but you can also go overland from Siem Reap on a drive through rural Cambodia that takes about four hours each way. You'll want a driver and guide, because the areas you're visiting are remote and few people speak English.
Hidden gem
The National Museum in Siem Reap offers an audio tour on the history of the Khmer empire. It's a great way to prepare to visit the temples, because it gives you a basic understanding of Khmer culture and the significance of the monuments. The room of Buddhas, which is filled with representations of the Buddha in every size, is also a very special and ethereal place.
Cheap thrill
Hire a tuk-tuk in Phnom Penh and ask the driver to take you on a one-hour tour of the city. He'll be excited to be your guide, and the city is an interesting place to just be driven around. The cost for an hour will be less than $10.
An unforgettable experience
Tuol Sleng in Phnom Penh is a notorious building—a school converted into a prison by the Khmer Rouge, which incarcerated and killed 20,000 people there during its reign of terror. We can arrange for you to tour Tuol Sleng with Chum Mey, one of only seven people who survived incarceration there. After the tour, Chum Mey will join you for lunch and can share with you his harrowing story of surviving Cambodia's civil war and the Khmer Rouge years. He is an amazing man and friend who has written a book about his experience and was very vocal about the need for a Khmer Rouge Tribunal. This is a rare opportunity to hear about the atrocities of the Khmer Rouge from someone who both witnessed and experienced them.
How to spend a lazy Sunday
Sundays are the only day off in Cambodia, so locals are out and about picnicking and enjoying their free time. In Phnom Penh, you can visit one of the islands offshore where you can get a real taste of local life and then head back to the city for a foot massage in the afternoon, followed by a walk and dinner along the riverside. In Siem Reap, visit the temples and join the locals having picnics overlooking Angkor Wat and the moat. At night, head to Road 60 and enjoy the local carnival—meat on a stick, games, and even a roller coaster (though I'm sure it hasn't passed a safety inspection too recently).