In some cases, Wendy has several trip-planning specialists she recommends for a destination and would like to connect with you directly to determine who would best meet your needs. This is one of those cases. Please click on the CONTACT button (at left) to find out from Wendy which travel expert is best for your specific trip goals and challenges.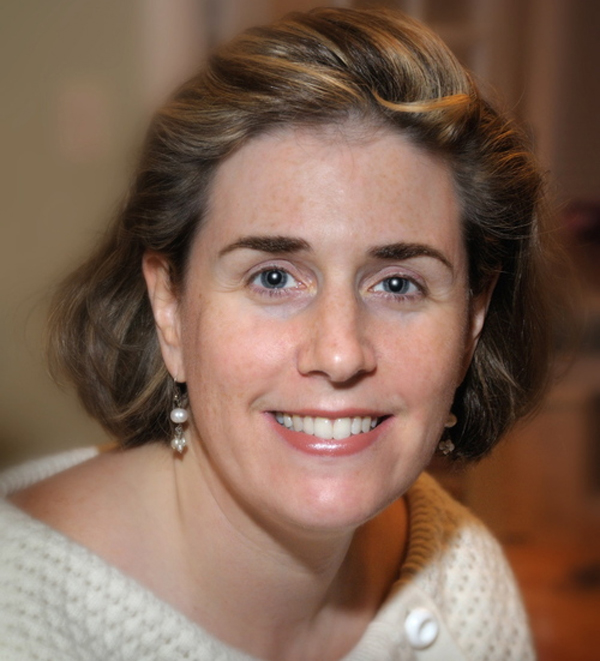 Things to Do and See in Lisbon
Most underrated place
In the Graça neighborhood, Miradouro de Nossa Senhora do Monte (known locally as Belvedere) is one of the highest points in Lisbon, and it's not nearly as crowded as other outlooks because tour buses can't make the trip up the narrow, winding streets (you can hire a tuk-tuk to take you). The views from here are spectacular.
Most overrated place
While Avenida da Liberdade (Lisbon's main avenue) is great for a stroll, don't go there for the shopping; it's filled with the same high-end designer stores that you'll find in any major city. Instead, head for the boutiques and Portuguese shops in the Bairro Alto neighborhood.
Hidden gem
Lisbon's best hidden gem isn't actually in Lisbon: It's the waterfront in the village of Almada, on the south side of the Tagus River facing the city. Here, the Ginjal Pier offers the best views of the seven-hilled skyline, and also has a delicious and cozy restaurant named Atira-te ao Rio.
Cheap thrill
On a weekend, take a nighttime stroll through the (sometimes rowdy) streets and back alleys of the Bairro Alto neighborhood. Every bar and restaurant overflows into the streets with locals listening to music and enjoying adult beverages. If you feel like skipping wine for one evening, try a top Portuguese beer such as Super Bock or Sagres.
How to spend a lazy Sunday
In the spring, find a nice grassy spot in Monsanto Forest Park, the "Lung of Lisbon." This is best accompanied by a good book, a cool beverage, and some local treats. Another beautiful—but smaller—park is Jardim da Estrela, which has a picturesque little duck pond. Kids love Lisbon on the weekends because the parks are filled with families and youngsters playing fútbol.
Places to Stay and Eat
Restaurants the locals love
The food all over Lisbon—all of Portugal, really—is out of this world, but Taberna da Rua das Flores has a local feel, where people are laughing and neighbors from down the street give the owner a kiss on the cheek when they arrive. The menu of petiscos, or Portuguese tapas, changes daily (see the chalkboards on the wall), though the star is always the fresh fish from the market.
À Parte is designed like no other restaurant you've ever seen. It recreates an apartment, with a bedroom, kitchen, wine cellar, pantry, garden, and more, furnished as if someone lived there, but with dining tables in each space. The food is traditional Portuguese.
Cervejaria Ramiro is a 60-year-old Lisbon institution. They're famous for their seafood; the highlight is the grilled carabineiro—big, juicy prawns.
Dishes to try
Bacalhau (salted cod) is the most popular dish in this part of the country, and João do Grão is a casual local joint that specializes in it. If you want to truly eat like the Portuguese, try cozido á Portuguesa, a mix of boiled meats, sausages, cabbage, beans, rice, and potatoes. The best place to try it is at Farta Pão, 20 miles outside Lisbon in the beautiful seaside town of Cascais. Afterward, work off the heavy meal with a walk on nearby Guincho Beach. Chocoholics should visit O Melhor Bolo De Chocolate Do Mundo, a bakery whose name literally translates to "The Best Chocolate Cake in the World." (They do make other pastries, but this gooey, tiramisu-like confection is the one to try.)
Meal worth the splurge
For a splurge in Lisbon, go to Sea Me, which serves a mix of fresh grilled fish and sushi. The catches of the day are displayed in the back of the restaurant; there are a lot of them, including some you've probably never tasted! Don't see something you want on the menu? Tell them exactly how you want your fish prepared and they'll gladly do it. It's also a fun scene, with local DJs spinning tracks a few nights a week.
Prime picnic spots
There are so many great spots to sit down in Lisbon with a bottle of wine and some sandwiches. Standouts include: Ermida do Restelo, a hermitage near Jerónimos Monastery, and Parque dos Moínhos de Santana because both are in the Belém neighborhood, which is outside the city center and sees more locals than tourists.
Best-value splurge hotel
The boutique Bairro Alto Hotel occupies an elegant 18th-century building in the very hip and centrally located Bairro Alto district, so it has a more authentic feel than many other hotels. The superior rooms are adequate (the less expensive single and mansard categories are only big enough for one person), but you'll get more space and the best view from their fourth-floor suite, which overlooks Luís de Camões Square, arguably the epicenter of Lisbon; this high up, there's very little nighttime noise, and the high ceilings and windows let in lots of light and make the rooms feel even larger. The service here is fantastic, and the hotel is walking distance to all the best shops, restaurants, and nightlife that Lisbon has to offer. It's also a short stroll downhill to the Tagus waterfront and the Mercado da Ribeira (Lisbon's main foodie marketplace).