The insider advice on this page is from one Wendy's Trusted Travel Experts for China: Mei Zhang of WildChina.
Sharing her homeland's hidden gems has been Mei Zhang's lifelong passion, interrupted only by the years she spent earning her Harvard MBA and working for McKinsey. No matter the occasion—family trip or fiftieth-birthday celebration—Mei can filter the seemingly endless options for clients to craft the experience that's just right for them. A Beijing resident who grew up in Yunnan province and has particular knowledge of Guizhou and Szechuan provinces too, she has close relationships with hotel and restaurant owners and makes sure that her clients get the red-carpet treatment. Her guides and drivers are the best in the business, opening the doors to authentic Chinese culture and steering travelers away from the crowds, the expected, and all things touristy. Mei was also included in Perrin's People, Wendy's award-winning list of top travel specialists, which was published annually in Condé Nast Traveler magazine from 2000 to 2013.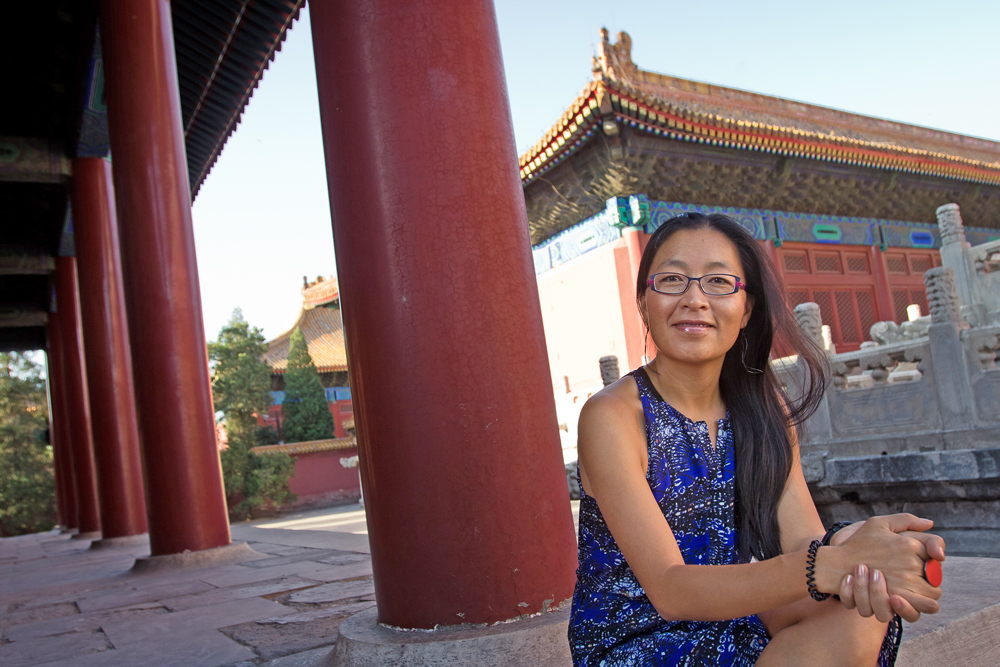 Where to Stay and Eat
Best bang-for-your-buck hotels
My home-away-from-home in Beijing is the Rosewood. It's not cheap, but since I'm one of their "curators" (local figures who suggest off-the-beaten-path experiences), my guests all get special treatment: complimentary room upgrades, welcome amenities, early check-in, and late check-out. The Rosewood is one of Beijing's newest luxury boutique hotels, with spacious modern rooms, attentive service, and immaculate attention to detail. Even their entry-level deluxe rooms are among the largest in Beijing, and the way they are laid out, they feel like suites.
Four Seasons offers surprisingly affordable rates for a great five-star experience. You can often find deals at $250 a night in low season.
Restaurant the locals love
Haidilao is a hugely popular local hotpot where you sit around a boiling pot of soup and cook your own vegetables or meats. The food is great, but you really go there to experience the famed Haidilao service, which has been made into a Harvard Business School case study. They will even give you a manicure while you wait in line! You'll have a hard time spending more than $15 per person.
Must-have dish
Peking duck. It sounds so cliché, but it's good! For the best duck in a lovely setting, go to Jing Yaa Tang Restaurant in the Opposite House Hotel. Preorder or you'll have to wait an hour for your duck. The other dishes at the restaurant—like walnut salad and dandan noodles—are all simple but really tasty.
Meal worth the splurge
Temple Restaurant Beijing serves French cuisine, which might seem like a strange choice in Beijing, but the food is wonderful (the mushroom soup is a must), and it's located in one of the most beautiful old temples in Beijing. It's pricey, at $150 per person, but a lovely experience you'll always remember.
Best spot for a drink
Capital M is a great place to enjoy a sunset cocktail while soaking in the grandeur of Beijing's imperial architecture. It is located just south of the Forbidden City on Qianmen street, a key social hub in Beijing for 600 hundred years. There is a lovely terrace that overlooks the bustling Qianmen shopping street on one side, and on the other out to the stoic Qianmen gate, which stands guard over the southern entrance to the Forbidden City. There will be no mistaking where you are as you sip on a refreshing gin and tonic at the end of a day exploring the capital.
What to See and Do
Don't bother
Avoid the Badaling section of the Great Wall. It's the closest to Beijing and a favorite of packaged-tour companies, which means that the constant crowds detract from the Wall's beauty. It's well worth your time to travel to Mutianyu (a two-hour drive each way) or Simatai or Jinshanling (a three-hour drive each way) to have a more meaningful and memorable experience.
Don't miss
The Sanlitun Bar area gets a bad rap, because it has a string of bars along one side of the street and is the site of the giant Sanlitun Village shopping mall. Most Western travelers skip it, but I think the Sanlitun Bar area is like the merging of both the old and new Beijing in a few blocks. Just behind the bars is a small neighborhood that's booming with street-snack vendors, old-style hair salons, and the historic and imposing paramilitary hospital. Walking through this little neighborhood, you get to see the Beijing of the '80s, while just 200 meters away you'll find an Apple store. Buy a cup of coffee at Starbucks and you'll see the cultural phenomenon of young and hip Chinese dressing up to come for a venti. It's a great place to see firsthand the massive changes that are sweeping China.
Hidden gems
Ritan Park is a small park near the residence of the U.S. ambassador that is used as a sort of gym by the people in the neighborhood. Go when it opens at 6 a.m. to see ladies doing fan dances, gentlemen doing tai chi, joggers circling the park, and someone singing Beijing opera at the top of his lungs. It's particularly beautiful in July and August with the lotus flowers blooming.
Beijing's art scene has been maturing over the last few years. As the iconic 798 art district is becoming more commercialized, established artists are now setting up shop elsewhere. These studios and galleries are dotted around the city and it takes an insider to help you dig them out—which makes them all the more special. One of my favorites is the private exhibition space of fashion designer Ma Ke, who dresses China's first lady. It is located in an old printing factory and tastefully displays Ma's works in an organic setting—laid out on carefully crafted furniture that replicates the style of a rural Yunnan home. Access is by appointment only, so make sure you call ahead. Another gem is the gallery of photographer and designer Jonathan Leijonhufvud. It is called Xiaoshiguan (Little Embassy), as it's located in the heart of Beijing's embassy district. Drawing on his Scandinavian influence, Leijonhufvud managed to convert a spartan 70s-era diplomatic apartment into an airy gallery where you can take a breather and find calm in the heart of bustling Beijing.
Cheap thrills
Afternoon at Aman Summer Palace Resort. It's connected to the Summer Palace and beautifully designed in traditional Chinese courtyard style. Rooms run from $500 to $800 a night, but for the price of an afternoon tea you can stroll the exquisite and tranquil traditional grounds and enjoy the height of Beijing elegance.
The toboggan ride at Mutianyu Great Wall is always a crowd-pleaser for families. The track runs for about one mile from watchtower 6 all the way to the south ticket entrance, and is a fun way to come down after exploring the wall. There are single and tandem cars, so small kids can ride with parents, and at about $15 per ride, it's one of the cheapest thrills in town.
Bragging rights
Have a corner of the Forbidden City's eastern garden all to yourself while sipping a glass of Champagne and nibbling some grapes in a lovely pavilion. You'll feel like one of the emperor's esteemed guests and enjoy a respite from the crowds and walking. This section of the Forbidden City is rarely visited by other tourists. Most people don't even know it's there.
A picnic on the Great Wall. We'll send you with a guide who will carry a picnic lunch from the Kempinski Hotel German Bakery. Spread a blanket on a watchtower away from the crowds and prepare to be amazed by the views.
Instagram moments
The Great Wall at sunset, when the mountaintops and winding wall are bathed in a soft golden light.
The park grounds of Ritan Park or Temple of Heaven early in the morning, when locals dance and do tai chi. They don't mind having their photos taken at all.
Perfect souvenirs
BNC boutique, in the basement of Sanlitun North Village, is owned by Hong Huang, a Chinese fashion-magazine celebrity, and showcases local designers. Its selection of China-inspired clothing, jewelry, and knickknacks is tastefully done.
Phoenix Design, just one block away, is a beautiful little store for exquisite handmade porcelain or clay pots and vases. The shop alone is elegant and worth a look. It shares space with a French designer who produces a line of China-inspired children's clothing that is charming and great for baby showers.
How to spend a Sunday
Go to Olympic Forest Park on Sunday morning for some of the best people-watching in the city. You'll find a crowd of street singers gathered at the South Gate performing revolutionary tunes from the 1970s and 1980s. This park is Beijing's distance runners' mecca, as there is a 10k track around the park. You can join the locals for a jog, if you're up for it. Then head off to Hotel East's Feast restaurant for Beijing's best Sunday brunch buffet, where you'll likely rub shoulders with several of the city's celebrities. Best of all, it won't break the bank.