The insider advice on this page is from one of Wendy's Trusted Travel Experts for Germany: Claudia Schwenger of Trufflepig.
Claudia Schwenger grew up behind the Iron Curtain, then adopted the motto "Travel is freedom" and left her native Dresden at age 21. Now married to a Canadian and based in Toronto, she returns to Germany (and neighboring countries such as the Netherlands and Denmark) three or four times a year. She specializes in self-guided, self-drive, and train itineraries for independent-minded travelers and will map out for you the most scenic driving, hiking, cycling, train, and ferry routes, and even where to bobsled or ski for a couple of days. She can point you to the best castles to sleep in along the Rhine, hire the latest-model Porsche for your tour of the Bavarian Alps, connect you with a World War I historian, or get you past the lines in the Keukenhof Gardens. Use Claudia for trips of at least a week, and note that her pricing (see below her photo, at left) typically includes all hotels (or villa/apartment rental), regional flights or trains, private drivers or rental car, visits and guided excursions, and some meals.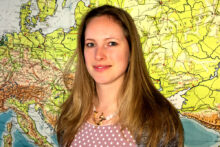 Things to Do and See
Most underrated experiences
Many pass by the shores of Lake Constance en route from Bavaria to the Black Forest, yet few bother to stick around for a few days. This is a shame because Lindau and the surrounding area are a natural playground, particularly if you're into biking and water sports.
Hidden gems
Hiking the entire length of the Höllentalklamm (Hell Valley Gorge), near the village of Grainau, is an adventurous feat that rewards you with splendid vistas of Alpine peaks—including Germany's tallest mountain—and an offering of Bavarian bounty for the belly at Höllentalangerhütte Hut.
Cheap thrill
Hop a boat around the fjord-like Königssee, one of the country's clearest lakes, amid the mountains of Berchtesgaden National Park. Disembark at the final stop, Salet; from there it's a short walk to the Röthbachfall, Germany's tallest waterfall. Farther up the path, you will reach the quaint Fischunkelalm Hut, where a mesmerizing Alpine panorama and delicious snacks await.
Most overrated place
In summertime Neuschwanstein Castle, Mad King Ludwig's fantastical creation, gets as many as 6,000 visitors a day. Unless you've arranged for special access (see "Bragging Rights"), you might wish to focus your royal exploration efforts elsewhere: The Mad King built a number of castles in the area, and Hohenschwangau (which is just down the road from Neuschwanstein), Linderhof, and Herrenchiemsee are all less crowded alternatives. (If royal history appeals, it's also worth stopping at the Museum of the Bavarian Kings in Schwangau.)
How to spend a lazy Sunday
Take a stroll or bike ride around Munich's answer to Central Park—the vast Englischer Garten—where you can watch surfers catch a standing wave in the Eisbach River, hit up a shady biergarten for refreshments, or find a quiet spot to spread out on the grass and read a book.
Where to Stay and Eat
Best-bang-for-your-buck hotel
Schloss Elmau is a wonderful retreat at the foot of the German Alps, near the Austrian border. The grounds are expansive enough that, although it's a sizable establishment, it never feels crowded. The spa is vast and there are five restaurants to choose from. The value here shows up in all that's included in your rate, from tickets to on-site classical-music concerts, to yoga and tai chi classes, to a kids' club. Schloss Elmau makes an excellent base for exploring the attractive towns and impressive castles of the Alps; hiking and skiing are also available nearby. Book any south-facing balconied room with a mountain view.
Restaurants the locals love
At Bamberg's most beloved beer garden, Spezial Keller, you can enjoy sunset views across the Old Town. They serve only the local Spezial beer—a smoky variety—and traditional beer-garden grub.
Nuremberg's smallest restaurant, Restauration Die Treppe, serves traditional German cuisine with a modern touch. Since it has only a handful of seats, it's essential to make a reservation. In summer, snag an outdoor table, so you can gaze up at the city's Imperial Castle.
In the quintessential Bavarian town of Garmisch-Partenkirchen, you'll find venison, boar, and other seasonal game at Zum Wildschütz, a local favorite with a homey, rustic vibe.
Meal worth the splurge
The Alpine town of Mittenwald, amid Karwendel Nature Park, is home to Das Marktrestaurant. With a Michelin star and a down-to-earth feel, this inviting spot is well worth a detour. (There's also an outstanding violin museum in town.)
Prime picnic spot
Pathways of wooden planks lead across peat bogs and wet meadows near Murnau am Staffelsee, a town at the foothills of the Alps. It's an area that has long inspired artists; one look at the view, with the mountains in the distance, explains why. The Bohlenweg path has a shelter perfect for a picnic, but there are benches along the other walkways as well.