The insider advice on this page is from one of Wendy's Trusted Travel Experts for cruises: Tom Baker of Cruise Center.
Tom has sailed on more than 250 ships. From Alaska to French Polynesia to the Panama Canal, from the Douro to the Rhine to the Danube to the Mekong, if an ocean or river ship docks there, chances are he's been—more than once!  And his encyclopedic knowledge of the pros and cons of the different cabin types on different vessels will astound you.  First he'll help you pinpoint the right ship, cabin, and itinerary, then he'll advise which private guides, group shore excursions, and flights will best suit your needs, all the while making sure you get the best value for your dollar.  Finally, he'll advocate strongly for you should anything go wrong. He has particular clout with river lines AmaWaterways, Amadeus, Scenic, Tauck River, Crystal River Cruises, Uniworld, and Viking, and with ocean lines Celebrity, Crystal, Holland America, MSC, Norwegian, Oceania, Royal Caribbean, Regent Seven Seas, Seabourn, and Windstar.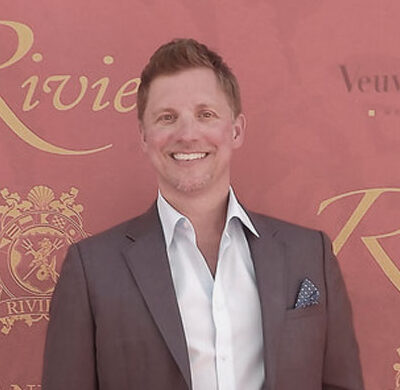 Ships and Cabins
Best-value ships
The Norwegian Bliss and her sister ship, Norwegian Joy (the largest ships to sail Alaska's waters), which set sail from downtown Seattle every Saturday and Sunday from May through September, and the Norwegian Jewel, which cruises Monday to Monday between Vancouver and Seward (a port for Anchorage) on what's often called the Route of the Glaciers. Fares on these ships can be up to 10 percent less than on Holland America, Royal Caribbean, Princess, and Celebrity. These ships are especially suited to families with young kids: The onboard atmosphere is casual—there's no formal dress code—and the ships have well-managed kids' clubs and a wide variety of entertainment options.
Best ship for a splurge
Regent Seven Seas Cruises sails Alaska with its 700-passenger Regent Mariner, which underwent a multi-million-dollar renovation in 2018. Mariner offers a lovely country-club-chic atmosphere, sophisticated open-seating dining, a lecture series and enrichment program, and excellent entertainment. Rates on this all-suite ship start around $785 per traveler per day, which includes all beverages, meals, shore excursions, and gratuities.
Best large ships
The 2,800-passenger Celebrity Solstice, which sails from Seattle, and her twin Celebrity Eclipse, which sails from Vancouver. Both are stylish ships, with wide-open spaces and glass skylights that fill the public areas with light. While the food in the main dining room is average, several of the ship's smaller specialty restaurants turn out great meals for a modest fee. Travelers in the top-category suites get access to their own private restaurant (called Luminae), and all four Celebrity perks (Premium Beverage Package, Prepaid Gratuities, Shipboard credit, and Internet Package) are included for two guests per suite.
Best small ships
Two expedition vessels—the 62-passenger National Geographic Quest and the 100-passenger National Geographic Venture—sail between Alaska's Inside Passage ports-of-call, visiting many more ports than most big ships can manage. First-rate naturalists give lectures onboard between ports, and when the ship is docked, passengers board zodiacs and kayaks to explore their natural surroundings up close. Neither vessel is overly plush, and the food is more home-style than gourmet, but the service is very good, and you learn a ton. These Alaska cruises are pricey—nearly $1,000 per person per day—because of the unique itinerary and shipboard expertise, but they sell out quickly nonetheless, so book a year in advance.
Best ships for families
Norwegian Cruise Line and Holland America sometimes run seasonal promotions where kids under 18 sail free or at reduced fares. These sales are limited-time and capacity-controlled, but watch for them, because they can be the best-value sailings in Alaska. Keep in mind that Norwegian's shipboard atmosphere is much more casual than Holland America's; the latter is more traditional and has a dress code on some nights.
Best ships for a solo traveler
There are no bargains for solo travelers on an Alaska cruise: Fares for singles are based on double occupancy and thus are typically twice the usual price. Sometimes luxury lines such as Oceania, Regent Seven Seas and Silversea Cruises may charge solo travelers just 30 percent to 50 percent more than the usual per-person price. These are typically only offered closer to sailing.
Best ships for independent travelers
The small-ship expedition vessels operated by Un-Cruise Adventures, Silversea Expeditions, Oceania, Windstar Cruises, Seabourn Expedition, Silversea, and Lindblad Expeditions/National Geographic offer knowledgeable onboard naturalists, zodiac landings, kayaking in Glacier Bay, guided hikes, and more. They cater to adventure seekers who would never be caught dead on a tour bus. Of course, the smaller the ship, the heftier the price tag. Rates start at $900 per person per day for a seven-day Alaska cruise in peak season.
Best ship for foodies
Silver Muse's elegant main dining room offers excellent meals and open seating, but onboard you'll also find a host of other options: the Asian-inspired Kaiseki and Indochine venues; Le Dame with gourmet French fare; La Terrazza and Spaccanapoli for Italian specialties; The Grill, where in the evening you can cook your food on your own lava stone; and even course-by-course room service.
Best-value cabins
Many people think they want a balconied cabin on an Alaska cruise, but the truth is that with cooler temps and plentiful rain and wind, passengers rarely use those balconies. For value, it's hard to beat Holland America's large oceanview staterooms: At 200 square feet, with big picture windows, three to four closets, and relatively large bathrooms that come with a tub, these cabins accommodate three to four passengers comfortably and work especially well for families. AquaClass cabins on Celebrity Cruises' Solstice and Eclipse are about the same size as the ship's oceanview staterooms (195 square feet) but come with a balcony plus access to the spa's private steam rooms and lounge, a dedicated concierge, and Blu, an intimate shipboard restaurant. The mini-suites on the Norwegian Jewel are 285 square feet (compared to 160 for a standard oceanview cabin) and sleep up to four people. They're priced significantly lower than similar staterooms on competing ships and often cost only an extra $200 per person above the price of a balconied cabin.
Cabin worth the splurge
The 5,750-square-foot Garden Villas on the Norwegian Jewel. They each have with three bedrooms, three bathrooms, floor-to-ceiling windows, multi-tiered balconies, and an outdoor hot tub. Oh, and there's a butler too, on hand to help you unpack, make reservations for restaurants and shore excursions, or plan the party you could easily host on your huge private sundeck. All the Garden Villas are in the VIP Haven section, which has its own pool, gym, and restaurant. While there are more luxurious ships sailing in Alaska, Norwegian has gone all out with its Garden Villas. They're easily the largest family staterooms at sea—they can comfortably accommodate up to eight—and are outfitted with the same amenities you'd expect to find at a five-star hotel. In fact, these rooms are so private and so luxurious that many Hollywood and music-industry celebrities, and even one royal family, have booked them. Not surprisingly, luxury like this doesn't come cheap: The suites run about $40,000 per week, but occasionally you can snag them for thousands less.
Best cabins for families
The two-bedroom suites (Category SC Penthouse or Haven S4) on the Norwegian Jewel, Norwegian Joy, and Norwegian Bliss. The suites are 540 square feet, which is more than three times the size of a standard ocean-view cabin, and have a king-size bed and sea-facing en-suite bathroom in the master bedroom. The second bedroom also has its own private bathroom, and there's a living area and a dining room too. Both suite types offer concierge, butler, and VIP services. They can sleep up to six passengers (there's a pullout sofa in the living room). Second best are the standard balcony cabins on the Celebrity Solstice. The ship has 121 connecting cabins in balcony cabin categories where Mom and Dad can have their own stateroom that connects to another stateroom accommodating up to four kids. Each cabin is at least 195 square feet, not including the balcony space, where the privacy partitions can also be opened.
Where to Cruise
Best itinerary
One that encompasses both the Inside Passage (an archipelago of 10,000 islands in the Alaska Panhandle near British Columbia) and the Gulf of Alaska (the coastline farther north that gives you access to Alaska's interior). Sailings that include the gulf enable you to continue inland to Denali National Park, home of the tallest mountain in North America and the Big Five of Alaskan wildlife, including grizzly bears. These sailings are usually one-way between Vancouver and Anchorage—you fly into one city and back from the other—which makes them more expensive than solely Inside Passage cruises, which tend to be round-trip out of Seattle or Vancouver. Round-trip airline tickets to Seattle are most affordable, and thus many people find round-trip Inside Passage cruises out of Seattle to be the most budget-friendly and convenient; just be warned you're missing Alaska's backcountry.
Don't-miss port
Juneau, the state capital. It's where you can heli-hike to Mendenhall Glacier; visit a salmon hatchery; take a guided rain-forest walk; or go river rafting, whale watching, or even golfing. Or you can sample an Alaskan-made microbrew and a halibut burger at the Red Dog Saloon, then take an aerial tram ride up Mount Roberts for panoramic views.
Port most worth the trek
Skagway. It's where the Klondike Gold Rush began in 1898, and the city still retains its historic character. One of the more interesting (and fun!) shore excursions is to take the narrow-gauge train along the jaw-dropping cliffs, while local guides spin yarns about the miners living in the area during the height of the Gold Rush.
Hidden-gem port
Sitka. It's a historically rich and colorful little fishing town that was once the capital of the Russian fur-trading empire. In fact, it was here that the United States purchased Alaska from Russia in 1867. Today the shops, architecture, and even a local dance company hark back to the motherland. Sitka is also a base for water sports such as sea kayaking and diving.