The insider advice on this page is from one of Wendy's Trusted Travel Experts for cruises: Tom Baker of Cruise Center.
Tom has sailed on more than 250 ships. From Alaska to French Polynesia to the Panama Canal, from the Douro to the Rhine to the Danube to the Mekong, if an ocean or river ship docks there, chances are he's been—more than once!  And his encyclopedic knowledge of the pros and cons of the different cabin types on different vessels will astound you.  First he'll help you pinpoint the right ship, cabin, and itinerary, then he'll advise which private guides, group shore excursions, and flights will best suit your needs, all the while making sure you get the best value for your dollar.  Finally, he'll advocate strongly for you should anything go wrong. He has particular clout with river lines AmaWaterways, Amadeus, Scenic, Tauck River, Crystal River Cruises, Uniworld, and Viking, and with ocean lines Celebrity, Crystal, Holland America, MSC, Norwegian, Oceania, Royal Caribbean, Regent Seven Seas, Seabourn, and Windstar.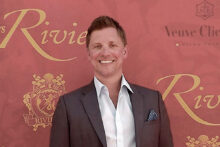 Ships and Cabins
Best-value ship
The Norwegian Epic megaship is quite affordable. It offers top-notch onboard entertainment, lots of dining options, the most coveted ports, and a great kids' program, all with rates starting under $150 per person per day.
Best large ship
Celebrity's new Edge and Apex are 130,000 tons but carry only 2,900 passengers, making them some of the most spacious in all of the Mediterranean. They are practically contemporary art galleries, with amazing public areas, lots of open deck space, huge gyms, Canyon Ranch spas, and food and wine designed by a Michelin-starred chef. Nearly 90 percent of the cabins have balconies, and there are lots of connecting cabins for families.
Best ship for foodies
Even compared with much higher-priced luxury lines, Oceania Cruises has the best food, wine, and array of gourmet restaurants. It's no fluke: Famed chef Jacques Pepin designs menus for every dining venue on all of Oceania's ships.
Best-value cabins
Norwegian Cruise Line's mini suites offer nearly twice as much space as their standard balcony cabin. These cabins have almost king-sized beds, large sitting areas with a full sofa and vanity, and most have a larger bathroom equipped with a shower-tub unit. These cabins often go for under $250 per person per day for a weeklong Mediterranean cruise.
Cabins worth the splurge
Celebrity's Apex and Edge have six amazing two-story residences that measure more than 950 square feet, including one bedroom and two bathrooms—perfect for up to four guests. Windows on both levels look out over the private terrace (which features a plunge pool) to the ocean views beyond. These Edge Villas also have direct access to The Retreat's lounge, sundeck, and restaurant, which are available only to suite guests.
Best cabins for families
Thanks to an innovative design, the connecting cabins on Celebrity Cruises' Edge class of ships borrow some space from the public hallways (the recessed front doors to the two cabins form a private entryway), giving families more room to maneuver. You can fit a total of eight travelers in the two rooms, which together comprise nearly 400 square feet. Furthermore, the privacy partitions on the balconies can be opened for maximum family use.
Where to Cruise
Best itinerary
Though most itineraries are built to fit into a week's vacation, a 10- to 12-day cruise gets you to more ports and, in the end, delivers a much more rewarding experience. Celebrity's 11-night Eastern Mediterranean cruise on the Edge, starting and ending in Rome, covers Sicily, Malta, Mykonos, Santorini, Athens, and more. There are several departures from May through September.
Best short cruise
Avoid anything shorter than a seven-day cruise; choose a Western Mediterranean itinerary that starts and/or ends in Barcelona or Rome—both have convenient flights from the U.S. The Norwegian Epic's seven-day Western Mediterranean from Barcelona, for example, covers history (Rome and Pompeii, accessible from Naples), the arts (Florence, accessible from Livorno), the French Riviera (Cannes), and Majorca.
Don't-miss port
Barcelona has amazing pre- and post-cruise hotel options (at more affordable rates than you'll find in Italy or France), and a world-class cornucopia of restaurants, nightclubs, and shopping. Plus, the weather is pleasant and mild year-round.
Port most worth the trek
Celebrity Cruises visits Salerno, in the heart of the rugged and scenic Amalfi Coast, while most other big ships have to call at Naples. From Salerno, you have access to Amalfi, Positano, Ravello (go by local ferry—it's faster and less hair-raising than the drive), and even Capri. This is a somewhat isolated part of Italy, where the postage-sized ports offer local atmosphere, warm hospitality, and some of the best ceramic shops anywhere!