The WOW List is a collection of exceptionally knowledgeable and well-connected trip planners around the world. They have been rigorously road-tested, based on my decades of experience as a travel journalist and based on the latest trip reviews from travelers who used my WOW approach to ensure an extraordinary trip.
SELECTED BASED ON YOUR POST-PANDEMIC TRIP REVIEWS
I have closely monitored these trip planners throughout Covid and then through a rollercoaster of post-pandemic conditions that have impacted the countries they operate in (from hotel staff shortages to changed rules and services in their destinations and local inflation, all combined with a flood of returning travelers challenging the local infrastructure).  Nearly all of the listed experts have proven—through your trip reviews—that they can still deliver WOW trips.  We continue to monitor trips and update The WOW List in real time.
HOW TO GET A WOW TRIP
1. Find the right local fixer for your needs below.
2. Click their CONTACT button and share the details of your dream trip via my questionnaire.
3. Done!  The local expert will reach out to you directly and quickly.
START WITH MY QUESTIONNAIRE
• That's how you get VIP treatment and these WOW benefits.
• It's how the WOW Lister knows that I sent you and that you will be reviewing your trip. Your trip reviews determine who remains on The WOW List.
• It's the only way I can advise you and monitor your trip from the most important moment— the conception and initial design.
• It's the only way your trip will count toward a WOW Moment.
WOW TRIP COSTS AND STYLE
What these local fixers do is custom-tailor a private itinerary exactly to your trip goals and travel style, get you special access to iconic sights, and mastermind all the trip logistics so that you don't have to. Trips start at about $10K, depending on your destination and timing.
FOR MORE GUIDANCE
Not sure where to travel or who is the best fit for your specific trip needs and goals?  Click to Get a Personalized Trip Recommendation.
---
Menu
Canada
Europe
Caribbean, Central America, Mexico
South America
Africa
Middle East
Asia
Australia and Pacific
Cruises and Yacht Charters
USA

---
Canada
British Columbia, Canadian Rockies, Northwest Territories, Yukon
Marc Telio, Entrée Canada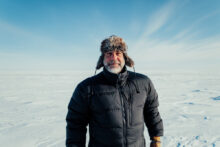 Born in Montreal and now based in Vancouver, Marc is most passionate about helping travelers access Canada's most remote places, dazzling landscapes, and memorable activities. His favorite itineraries combine beautiful scenery, fascinating wildlife, and local culture with soulful accommodations (think luxury tented camps and sumptuous wilderness lodges). Marc and his team are like special-ops agents—pros at logistics, taking into account weather patterns, tides, seaplane schedules, and dozens of other details to ensure a seamless experience. Their tight-knit relationships with top outfitters, guides, and hotels translate to V.I.P. treatment for you. And if you're looking for kid-friendly adventures, Marc has plenty of ideas up his sleeve—his two kids grew up on scouting trips throughout Canada.
Read Marc's Insider's Guide to British Colombia. Check Wendy's pricing tip.
British Columbia and Canadian Rockies
Sheri Doyle, Pacific Northwest Journeys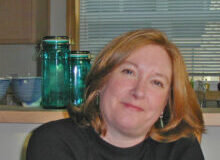 Based in Seattle and a former corporate attorney, Sheri brings her legal-eagle eye for detail to the itineraries she crafts in Western Canada. Her self-drive itineraries typically run to 20 pages, covering everything from detailed driving directions to activity and restaurant recommendations. Geared to your interests and preferences, each itinerary is a personalized guidebook, and Sheri will have hiked the trails, kayaked the waters, and dined at the restaurants she recommends for you. Her preferred rates at top properties can save travelers a bundle.
Note: Sheri is not taking requests for trips less than 60 days out.
Read Sheri's Insider's Guides to Seattle, San Juan Islands and the Olympic Peninsula, and California Coast. Check Wendy's pricing tip.
Newfoundland and Labrador, Nova Scotia, New Brunswick, and Prince Edward Island
Jill Curran, Maxxim Vacations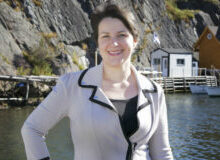 Jill was raised in a small fishing community in Newfoundland and is deeply rooted in Canada's Atlantic provinces. Her customized itineraries extend throughout Newfoundland and Labrador and the Maritime provinces, uncovering secrets that most people miss: the side road with a stunning view, the tiny fishing village where you can chat with locals over tea. Her tours are either self-drive or privately guided, and her personally selected accommodations range from small inns and B&Bs to luxury hotels. One of her specialties is a seaside picnic lunch sourced from local ingredients (think chutney-glazed ham, garden veggies, homemade bread) and prepared in the 150-year-old lighthouse where her grandmother was born.
Read Jill's Insider's Guide to Newfoundland and Labrador. Check Wendy's pricing tip.
Quebec 
Picture this: Centuries of history, majestic megafauna, indigenous culture, pristine landscapes, and a strong dose of France, all within a short flight (or even a drive) of many U.S. locales. Not possible, you say? This is Quebec. We know local fixers who can bring to life this destination that is both exotic and close to home: Browse Montreal's street art with an internationally acclaimed artist, hop on a seaplane for a picnic on a remote beach, get VIP access to observe whales and black bears in the wild. Click on the button below and we'll connect you with a side of Canada you've never seen before.
---
Europe
Austria, Czech Republic, Germany, Hungary, Poland
Gwen Kozlowski, Exeter International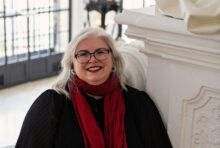 Gwen has been masterminding custom trips for independent travelers to Austria, the Czech Republic, Hungary, Poland, and other parts of Eastern Europe for more than a decade. She's based in the U.S. but heads to the region at least twice a year to suss out new hotels and restaurants, test driving and train routes, and add to her ever-growing list of local experts—from museum curators to pastry chefs to artisanal vodka makers—who provide access and insights that you could never get otherwise. Unflinchingly honest and obsessively detailed-oriented, she prides herself on knowing exactly where to find the best food—and drink—in every town from Innsbruck to Budapest to Krakow, and she has such strong relationships with local hoteliers that her guests frequently receive VIP treatment at the most atmospheric four- and five-star hotels.
Read Gwen's Insider's Guides to Austria, Hungary, and the Czech Republic. Check Wendy's pricing tip.
Belgium, the Netherlands, Luxembourg
Tom Stinglhamber, Brilliant Ideas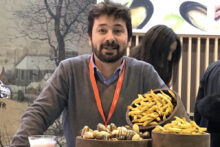 Based in Antwerp and fluent in Dutch, English, French, and Portuguese, Tom started as a hotel concierge and now treats travelers to that same white-glove service as he crafts Benelux itineraries combining city sights and countryside charm. It's a compact region (Amsterdam is an hour's drive from his office), so he knows the right people to make your trip special, whether that's a master Cicerone (a beer sommelier) who can guide you through a tasting of Belgium's finest brews, a Michelin-starred chef who will cook only for you as you cruise privately through Amsterdam's canals in a luxuriously refurbished 19th-century boat, or a renowned chocolatier who treats you to a praline workshop in his private atelier. Accommodations are most often in stylish, independently owned boutique hotels, along with the odd medieval castle that has been transformed into a romantic overnight haven.

Read Tom's Insider's Guide to Belgium. Check Wendy's pricing tip.
Croatia, Montenegro, Slovenia, Bosnia
With all the attention it's received in recent years, Croatia might seem a new addition to the travel pantheon. But its sparkling coastline, Roman ruins, and gastronomical heritage have been luring visitors for more than a century. And today, in summertime, cruise ships are disgorging tens of thousands of people daily. That's why you need a well-connected insider to strategize around the ships' comings and goings, keep you away from the crowds—perhaps in a private seaside villa or on your own chartered yacht—and introduce you to locals who can bring the region's food, wine, and history to life. When you're ready to explore a setting that some liken to Italy 50 years ago, we know the right fixers.
Croatia, Bosnia, Montenegro
Ala Osmond, Exeter International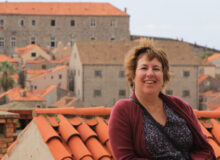 Thanks to frequent trips to the former republics of Yugoslavia during the nearly two decades she spent in the hotel industry in Europe, Ala excels at crafting itineraries that combine the coastal must-sees (think Dubrovnik and Kotor) with historic gems (think Sarajevo and Split) and the picturesque countryside in between—all while avoiding tourist traps, navigating travelers around the cruise-ship crowds that plague the coastal cities, and wisely negotiating border crossings. Charming 5-star and 4-star hotels are a focus for her: She's always up on the latest openings and will warn you away from the more run-down boutiques.
Read Ala's Insider's Guide to Croatia. Check Wendy's pricing tip.
Denmark and Iceland
Mads Tange Christensen, Nordic Star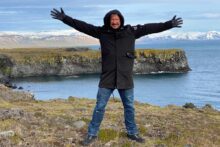 Based in Copenhagen, Mads travels frequently throughout Denmark and its territories (e.g., Greenland and the Faroe Islands) to stay abreast of the latest offerings for his travelers—like a candlelit dinner inside the Stone Age collection at Copenhagen's National Museum, or a private cruise aboard a former royal yacht. When it comes to Iceland, adventure is Mads' forte, from river rafting to horseback riding to glacier walking, but it can be made soft enough to please grandparents on a multigenerational trip. He works with elite driver/guides who own safe, luxe vehicles that can venture off Iceland's main roads and into the rugged backcountry.
Read Mads's Insider's Guide to Off-the-Beaten-Path Iceland. Check Wendy's pricing tip.
England and the British Isles
Travelers bound for the United Kingdom and Ireland seek a broad array of experiences for which there is a broad array of sources. Do you need a castle in the countryside for a 50th birthday party or a manor home for a family reunion near the university where your kid is in college? A week of hiking in the Cotswolds or meeting the most interesting local characters in the hidden pockets of Ireland? The more specific you can be about your trip goals, the better we can direct you to the right fixer for your needs.
England, Ireland, Scotland
Jonathan Epstein, Celebrated Experiences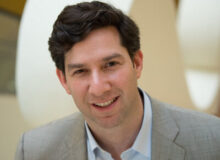 If you want to be filled with wanderlust—and jealousy—follow Jonathan's Instagram feed. Between the picture-perfect Cotswold cottages and the Michelin-starred Scottish restaurants and the grand Irish castles, you'll wish you could hide inside his suitcase on his next trip. The next best thing?  Let him arrange your itinerary, including the most scenic drives between all those fairytale properties and otherwise-hard-to-book restaurants. Although he's based in the U.S., you'll benefit from his close relationships with colorful hoteliers and star chefs, not to mention their friends all over the U.K. and Ireland—from whiskey distillers to crystal cutters to cashmere-sweater weavers. 
Read Jonathan's Insider's Guides to Killarney and County Kerry, Ireland, Scotland, and the Cotswolds. Check Wendy's pricing tip.
France, England, Italy
Jennifer Virgilio, Queen of Clubs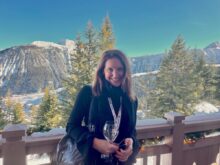 Jennifer is currently based in London and has also called Rome and Paris home—all the while building her outstanding connections to charming boutique hotels, hard-to-get-into restaurants, and expert private guides. She can make the line at the Eiffel Tower disappear, snag front-row seats for Fashion Week, or get you an after-hours tour of the Tower of London. Jennifer is equally deft at planning itineraries for families—she's taken her own daughter all over Europe—as she is for high rollers (she's a private-jet broker too). For those flying commercially, her VIP meet-and-greet starts at the aircraft door and includes fast-track entry through immigration to a waiting car.

Read Jennifer's Insider's Guide to Paris with Perks. Check Wendy's pricing tip.
France
Philip Haslett, Unique Provence to French Promise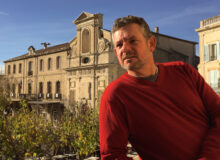 Philip crafts elegant, bespoke itineraries through the hidden pockets of France that, sadly, most travelers miss. The reason he knows so many charming villages, country lanes, waterways, and cowpaths—not just in his homebase of Provence but throughout the country—is the many years he spent captaining both hot-air balloons and luxury hotel barges. He can unlock the Palace of the Popes at night, helicopter you in to hike with shepherds in the Pyrenees, or ensconce you in a chic beachside villa whose guest list looks like the Oscars seating chart. Bear in mind that many of the sights he'll recommend are so hidden that you're better off using one of his English-speaking driver-guides than renting a car and attempting to navigate on your own.
Read Philip's Insider's Guide to Provence and the French Riviera. Check Wendy's pricing tip.
France
Michael Eloy and Alex Zglinski, Trufflepig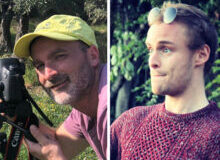 Michael and Alex grew up in France's famed regions of Provence and Burgundy, respectively. Today, they sprinkle their local connections throughout their itineraries, helping independent-minded travelers—especially those who want to rent a car and explore on their own—to experience the best of what's off the beaten track in France. Their in-depth itineraries will ensure that you drive the most scenic roads, sleep in the most charming and unusual accommodations, and dine in the most authentic local eateries. They can also help you combine France with Belgium, the Netherlands, Germany, Spain, Italy, or Switzerland.
Read Michael's and Alex's Insider's Guides to Paris for Food Lovers and Burgundy. Check Wendy's pricing tip.
Germany and beyond (Austria, the Netherlands, Scandinavia)
Claudia Schwenger, Trufflepig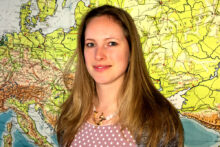 Claudia returns to her native Germany regularly to ensure she's on top of the latest intel. She specializes in highly detailed self-drive and train itineraries for independent-minded travelers and will map out for you the most scenic driving, hiking, cycling, train, and ferry routes, and even where to bobsled or ski for a couple of days. She can point you to the best castles to sleep in along the Rhine, hire the latest-model Porsche for your tour of the Bavarian Alps, connect you with a World War I historian, or get you past the lines in the Keukenhof Gardens. For trips of less than one week, ask Wendy. 

Read Claudia's Insider's Guide to Bavaria, Germany. Check Wendy's pricing tip.
Greece
Greece's popularity soared during the pandemic, when its islands were seen as a safe escape, and that popularity has only continued to soar. If you're determined to go in 2023, you'd be wise to speak with certain Greece-based experts we know who have the clout to get you into the most charming accommodations that still have availability, and who can still make the loveliest private excursions happen (even after-hours access to hidden-gem museums and private boat rides to secret islands). The logistics of getting around Greece are surprisingly complicated, so you also need an expert who will steer you to the most reliable ferry operators, ensure there's a taxi to pick you up at the pier, or charter a boat or helicopter for you when necessary. There are hundreds of Greek islands to choose from, of course—each with its own unique character—and the right expert can design an itinerary with just the right combo of ancient history, modern culture, near-empty beaches, sleepy villages, pulsating nightlife, or whatever it is that you want most. Tell us via the button below, and we'll help as best we can.

Greece
Jacoline Vinke, Trufflepig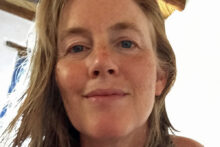 Jacoline, who has lived in Athens for more than two decades, literally wrote the book on travel in Greece (three of them, in fact, including Jacoline's Small Hotels in Greece). Her research for those volumes has taken her to every corner of the mainland and just about every inhabited island. Call on her when it's your second or third—or tenth—trip to Greece and you're ready to focus on the most charming spots that everyone else misses, including the hidden-gem boutique hotels and guesthouses where you'll be on a first-name basis with the owner. Note that her pricing (see below) typically includes all hotels (or rental villa); regional flights and/or ferries; private drivers or rental car; activities, visits, and guided excursions; and some meals. 
Note: Jacoline is not taking any more requests for travel in 2023. For a different Greece recommendation, CLICK HERE.

Check Wendy's pricing tip.
Greece
Mina Agnos, Travelive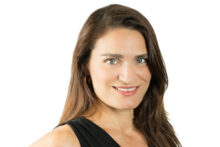 Mina is the choice for first-timers to Greece (or Europe) who want help seeing the country's iconic sites and navigating its tricky logistics. She's been visiting since childhood and now divides her time between Athens and Florida, regularly road-testing an array of islands, experiences, and accommodations. Her knowledge of reliably good places to stay extends to rental villas, yacht charters, and an organic agritourism farm in the Peloponnese where you can pick olives, stomp grapes, and make pastries with the village ladies. Mina has two teens, so she is especially helpful to families who are new to Greece.

Read Mina's Insider's Guide to the Ionian Islands. Check Wendy's pricing tip.
Iceland
Chris Gordon, Icepedition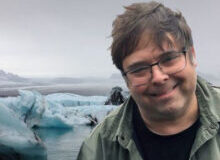 After his first trip to Iceland more than 20 years ago, Chris gave up a career as a creative director for the likes of Ralph Lauren and Tory Burch and turned his artistic eye to helping travelers make the most of their time in Iceland. Chris usually has travelers rent a car and drive themselves using his clear, Wifi-enabled route-finding. Just before departure, he mails you a novel-sized set of day-by-day directions and regional guides; the printed itinerary may feel old-school to some, but his recommendations of specific beaches, waterfalls, and roadside turnouts for self-guided days are smartly curated. His trips combine jaw-dropping landscapes with the cushiest available places to stay, from high-design hotels to friendly guesthouses. He can arrange for you to spend your days kayaking among icebergs and soaking in secret hot springs; Iceland has a very high standard of living and locals' time comes at a high cost, but for the right price Chris can also have you listening to family sagas in small fishing villages and foraging with famous chefs. During a trip, Chris is available 24/7 and will send travelers Aurora alerts if the northern lights may be visible where they are.

Read Chris's Insider's Guide to Iceland Adventures. Check Wendy's pricing tip.
Italy
In high season, tourist magnets such as the Amalfi Coast, Lake Como, and Tuscany are choked with visitors paying sky-high prices. Why compete for space when there are so many beautiful, culturally rich pockets of Italy that are overlooked?  Imagine exploring the coastal villages of Puglia, discovering ancient dwellings carved into the limestone in Matera, making pesto in one of Genoa's noble palaces, hiking among jagged peaks in the Dolomites, or driving empty roads in Sardinia. If you don't know where in Italy to go, or which trip planner will be the best fit, we can help. 
Italy 
Andrea Grisdale, IC Bellagio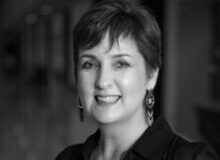 Andrea, who is based on Lake Como, can open doors that are closed to most people. A bilingual former guide, she knows all the tricks for tailoring a trip to your fantasies while avoiding your pet peeves, and for reducing logistics and saving time at the most well-known sites while also squeezing in the hidden gems. Andrea has the clout with Italy's finest hotels to pull strings and ask for favors, and her team has a track record of coming to the rescue 24/7 should the need arise. Save her for extra-special trips where you are splurging on five-star hotels and VIP excursions—e.g., wedding anniversaries and surprises for elite clients.

Read Andrea's Insider's Guides to Amalfi Coast and Italy's Lakes Region. Check Wendy's pricing tip.
Italy, France, England 
Jennifer Virgilio, Queen of Clubs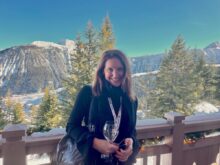 Jennifer is currently based in London and has also called Rome and Paris home—all the while building her outstanding connections to charming boutique hotels, hard-to-get-into restaurants, and expert private guides. She can make the line at the Eiffel Tower disappear, snag front-row seats for Fashion Week, or get you an after-hours tour of the Tower of London. Jennifer is equally deft at planning itineraries for families—she's taken her own daughter all over Europe—as she is for high rollers (she's a private-jet broker too). For those flying commercially, her VIP meet-and-greet starts at the aircraft door and includes fast-track entry through immigration to a waiting car.

Check Wendy's pricing tip.
Italy and Switzerland
Brian Dore and Maria Gabriella Landers, CIU Travel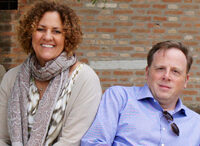 Call on Maria and Brian when you want the ultimate culinary tour of Italy, or to be matched with charming and terrifically knowledgeable private guides and drivers who have keys to doors you wouldn't even know how to look for, let alone open. Maria has a background in art history, Brian is a former chef; they met as professional opera singers. Through this husband-and-wife team, you can gain entrée to noteworthy winemakers, charismatic artisans, secret private gardens, and the like. Maria and Brian have a home in Umbria and love to show travelers that region's hidden charms, but they are equally comfortable making arrangements everywhere from the Amalfi Coast to Lake Como—as well as farther north into Switzerland Brian is an enthusiastic hiker and skier who's tested out many Alpine slopes and trails.

Read Brian's and Maria's Insider's Guides to Venice, Florence, Umbria, and Tuscany. Check Wendy's pricing tip.
Italy:  The Cinque Terre and the Italian Riviera 
Anna Merulla and Emanuela Raggio, BeautifuLiguria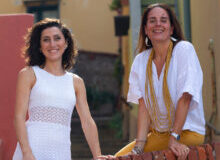 Italy's northwestern region of Liguria is best known for the picturesque villages of the Cinque Terre, star-studded Portofino, and the port city of Genoa. What many travelers don't know about—but should—are Liguria's colorful hilltop towns, its hiking trails with breathtaking coastal views, and its family-run agriturismos.  That's where Anna and Emanuela, who are based in Genoa, come in. They make sure that their travelers visit the Cinque Terre in the opposite direction than the cruise-ship day-trippers do, to avoid the crowds. In the hills above Portofino, they can introduce you to artisanal producers of wine, olive oil, honey, and beer. And to help you work off all those calories, they're ready with plans for biking, kayaking, snorkeling, and other active pursuits. Given the winding roads and lack of parking in Liguria, they typically utilize private drivers and local trains. Anna and Emanuela can assist with the rest of northern Italy except the Dolomites. 
Read Anna's and Emanuela's Insider's Guide to The Cinque Terre and the Italian Riviera. Check Wendy's pricing tip.
Italy: Sicily and the Aeolian Islands only
Marcello Baglioni and Matteo Rota, Agave Travel Creative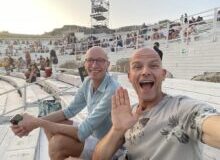 While running a school for Americans studying in Sicily, Marcello found himself planning trips for the students' visiting families—and thus his travel business was born. Matteo, meanwhile, has hospitality in his blood: Raised in his family's restaurant in St. Moritz, he's been known to moonlight upon occasion—when restaurateur friends need a break—in the front-of-the-house and show off his food-and-wine cred. Together they can arrange anything from a hike or donkey ride on Mt. Etna with a volcanologist to a market tour and cooking class with a chef, a visit to Greek ruins with an archaeologist, or a tour on a lovingly restored sailboat, all hosted by passionate locals whom they consider family.
Note: Contact Marcello and Matteo only for trips that start more than 60 days from now. If you need a different travel recommendation, CLICK HERE.
Read Marcello's and Matteo's Insider's Guide to Sicily. Check Wendy's pricing tip.
Malta
Jason and Damon Camilleri Allan, Exclusively Malta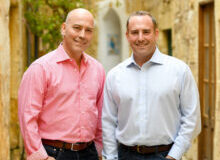 From accessing private residences of nobility to meeting members of the Knights of Malta, brothers Jason and Damon can unlock doors in Malta that you couldn't find on your own and probably didn't even realize exist. Damon is based in London and Jason lives in Canada; both are citizens of Malta, where their mother was born and where they have a team on the ground. They can add a few nights in Malta onto a trip elsewhere in Europe or custom-tailor an elaborate, week-long exploration of the islands' deep history. They work with a range of accommodations, from luxury hotels to locally run boutique properties and classic Mediterranean palazzos that you can have all to yourself.
Read Jason's and Damon's Insider's Guide to Malta. Check Wendy's pricing tip.
Norway and Scandinavia
Jan Sortland, Norwegian Adventures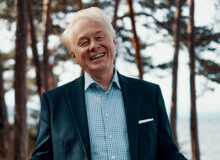 From his home base in Oslo and additional office in Stockholm, Jan specializes in custom-tailored adventures into the lesser-known regions of Norway and beyond. His imaginative itineraries often involve seeing the Northern Lights or sampling the best Nordic cuisine, but he can also arrange activities you may not have known were possible, from sea kayaking in glacial lakes to spending the day with reindeer herders to fishing in the Arctic Ocean to building your own snow cave—and sleeping in it. In Denmark, he can orchestrate a public audience with the queen; and in Sweden he can get travelers onboard the famous 17th-century ship the Vasa—an honor usually reserved for royalty and heads of state.
Read Jan's Insider's Guide to Norway. Check Wendy's pricing tip.
Norway and Scandinavia
Leigh Landis, Exeter International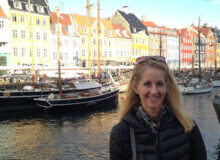 Based in the U.S., Leigh excels at trips that pair several of Scandinavia's vibrant cities with its breathtaking countryside. She'll have you museum-hopping in Stockholm and Copenhagen, strolling quaint seaside towns, taking scenic train rides, and cruising the Norwegian fjords. She's adept at organizing family trips (her teenage daughter has accompanied her to Scandinavia several times), keeping everyone happy while kayaking through dramatic fjords and learning about Viking culture. Her well-connected local guides can get you backstage at national theaters and opera houses, and into the kitchens of some of Scandinavia's most famous restaurants. 
Check Wendy's pricing tip.
Norway
Torunn Tronsvang, Up Norway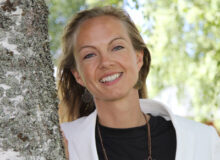 Torunn's passion is to show travelers a more authentic and sustainable side of Norway. Her trips focus on getting people out into the country's stunning landscapes via mountain bike, kayak, dog sled, or even hut-to-hut overnight hikes. Her preferred accommodations include stilted log cabins, lakeside yurts, tent igloos, and a renovated lighthouse: cozy places where you're hosted by the owners and introduced to the local culture and traditions. Torunn likes to include food experiences (harvesting, foraging, courses) and indigenous experiences (with the Sami people of Lapland) in her itineraries, and she is savvy about mixing different forms of transportation (trains, rental cars, private drivers) and choosing between public ferries and private boats. 
Read Torunn's Insider's Guide to Wild Norway. Check Wendy's pricing tip.
Portugal and Spain
Gonçalo Correia, Tours for You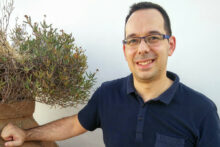 Gonçalo, who lives in Lisbon, knows every nook and cranny of Portugal the way only a native who's spent years guiding travelers around the country can. He brings that level of detail to his custom itineraries, specializing in the hidden gems—the wineries with excellent bottles for less than $10, the seaside villages that aren't crowded with day-trippers. He is happy to book a wide range of accommodations, from small-town B&Bs to five-star palaces to rental villas and apartments. The special-access arrangements he can make—say, visits to famous monuments after they're closed for the day and the crowds are gone, or a cooking class with the owner of an Alentejo manor house—enhance a trip without adding too much to its cost. For trips that include Spain, he works with colleague Pablo Calvo, a WOW List specialist for Spain.
NOTE: Contact Goncalo only for trips that start more than 60 days from now. If you need a different travel recommendation, CLICK HERE.

Read Gonçalo's Insider Secrets of Portugal. Check Wendy's pricing tip.
Romania
Raluca Spiac, Beyond Dracula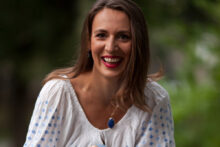 In Raluca's hands, you'll gain a full appreciation of her native country's beautiful landscapes and its culture charmingly stuck in an earlier era, when people organized their lives around the seasons. Assisted by her trusted deputy Laura, Raluca will show you the best of the Carpathians' forested peaks, ideally seen on foot or horseback; Bucharest's curious combination of Art Nouveau and brutalist architecture; the Danube Delta's rich avian and aquatic life; and 13th-century UNESCO World Heritage-recognized villages and churches. You can even spend time with some of the many traditional village craftspeople whom Raluca and Laura have befriended, likely ending up in their attic looking through old photographs.  

Read Raluca's Insider's Guide to Romania. Check Wendy's pricing tip.
Spain and Portugal
Pablo Calvo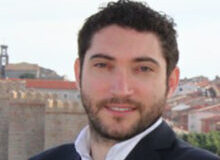 Pablo was born in Spain, studied art history at university there, and worked in museums until he realized that he wanted to help travelers craft their entire trips, not just a single stop along the way. He has explored all 17 regions of Spain and maintains a network of connections that ensures he can help reserve tables at the most sought-after restaurants in San Sebastian, arrange private Flamenco lessons in Madrid, or get you into the hidden-gem wineries in La Rioja. Rather than the fanciest hotels, Pablo prefers the charming, one-of-a-kind four-stars with a great location—and, in the countryside, a location that's easy to find in a rental car. For trips that include Portugal, he works with his Lisbon-based colleague Goncalo Correia, WOW List specialist for Portugal. Pablo covers mainland Spain only, so if you're headed to the Balearic Islands (e.g., Mallorca and Ibiza), the Canary Islands, or Gibraltar, write to Ask Wendy.

Read Pablo's and Gonçalo's Insider's Guides to Spain's Basque Country and Portugal. Check Wendy's pricing tip.
Spain and Portugal
Virginia Irurita, Made for Spain and Portugal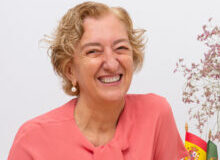 Born and raised in Spain, Virginia left a decade-long career in banking in London and Madrid to found her boutique trip-planning firm in 1999.  She has a little black book thick with the names of local experts—museum curators, architects, chefs, flamenco dancers—eager to show you their corners of the Iberian peninsula. Her bespoke itineraries extend to the Balearic Islands, the Azores, and Madeira too. Virginia has a particularly keen interest in wine and winemaking, and she is especially well-connected in the foodie world. So, if you're planning a corporate retreat in the wine country or a cultural tour for museum benefactors, look no further. Virginia's savvy local drivers and clever guides will save you considerable time and hassle. If you prefer to rent a car and drive yourself, or you're seeking more limited arrangements, click to Ask Wendy for a different recommendation.
NOTE: Contact Virginia only for trips that start more than 30 days from now. If you need a different travel recommendation, CLICK HERE.

Read Virginia's Insider's Guides to Madrid, Barcelona, Andalusia, and The Algarve, Portugal. Check Wendy's pricing tip.
Switzerland and Road Trips Through the Alps
Nina Müller, Cosa Travel
This Swiss native's network of connections runs deep. She can arrange dinner in a castle, tickets to exclusive music and film festivals, and entrée to personal art collections. In the Alps, she plans trips that include hikes with Saint Bernard dogs and introductions to how cowbells are made and traditional Appenzell costumes embroidered; elsewhere she adds plenty of iconic Swiss elements, such as chocolate- and watch-making workshops, or even a romantic dinner of raclette warmed over a candle inside a cave. Overnight accommodations on her itineraries range from family-run inns and alpine farms—where you can help milk the cows—to private chalets and five-star grande dames.
Read Nina's Insider's Guide to the Secrets of Switzerland. Check Wendy's pricing tip.
Turkey
Karen Fedorko Sefer, Sea Song Tours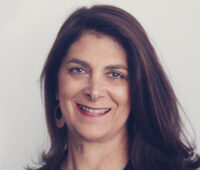 Karen has lived and worked in Istanbul for more than 20 years and has offices across Turkey. Her local connections—from museum directors to star restaurateurs to powerful hoteliers to the country's culture ministry—enable her to gain all manner of special access. She can introduce you to shop owners who can show you their special wares not displayed to the public and create one-of-a-kind experiences. When you've got limited time—and who doesn't?—her intimate knowledge of the country helps you make the smartest use of it, and she is on the ground and on-call to answer questions and fulfill special requests. If you would like to charter a gulet on the Turkish coast, she's the expert.

Read Karen's Insider's Guides to Istanbul and Turkey's Aegean Coast. Check Wendy's pricing tip.
Turkey
Earl Starkey, Sophisticated-Travel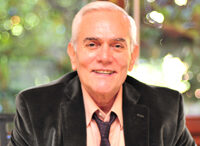 Turkey has been Earl's second home since he first ventured to Cappadocia 20 years ago. He can arrange many uniquely Turkish experiences that other travel firms don't offer—say, a private cooking lesson in the home of a noted chef or access to a normally off-limits ancient ruin. Earl understands that a guide can make or break a trip, and he is known for handpicking only the savviest, all of them highly educated, personable, accomplished in their own right, and attentive to their charges' safety.
Read Earl's Insider's Guides to Istanbul and Cappadocia. Check Wendy's pricing tip.
---
Caribbean, Central America, Mexico
Bahamas and Caribbean Yacht Charters
Picture this: sparkling seas, the waves lapping at your boat, a captain and crew who know every secret snorkeling spot along your route, toes-in-the-sand beach bars where you can stop for a drink, fabulously fresh seafood—prepared by your private chef—to enjoy at night…. All that can be yours when you charter your own vessel. But of the hundreds that are based in the Caribbean and the Bahamas, which craft do you choose? And how do you know that its crew can make the magic happen, and that its water toys are up to snuff? That's where the right travel specialist comes in. We know yacht-charter experts who spend a good portion of every year inspecting boats and their crews to find the very best. Let us know what you have in mind, and we can match you to the right travel specialist for your specific needs. 
Belize
Patricia Johnson and Rachael Wilson, Absolute Belize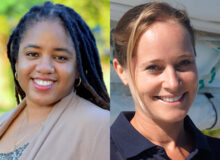 This Belize-based dream team designs custom-tailored itineraries that capture Belize's natural and cultural wonders, with their travelers' health and safety always a top priority. From scuba diving and sport fishing to Indiana Jones–style cave adventuring, they know how to keep the adrenaline flowing. Patricia spent several years working at some of the country's luxury resorts, so their travelers get special attention there, and they can mastermind everything from socially distanced private-yacht charters to champagne picnics beside a waterfall to helicopter flyovers of the Great Blue Hole.

Read Patricia's and Rachael's Belize Insider's Guide: Azure Waters, Green Jungle. Check Wendy's pricing tip.
Cabo
Julie Byrd, CaboVillas.com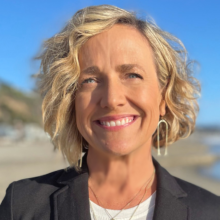 With its natural beauty, wide-ranging water- and land-based activities, and genuinely hospitable locals, Los Cabos is an easy getaway, made even easier by Julie. Her deep roots and intimate connections there save you money and spare you headaches. She knows the resorts like the palm of her hand, but she also has a portfolio of private rental properties that include 100 luxurious villas and condos suitable for families, couples, and groups of friends. Her Cabo-based concierge team is available 24/7; they can arrange everything from fishing and yacht charters to private chefs and in-villa celebrations.
Read Julie's Insider's Guides to Los Cabos Villa Vacations and Los Cabos Beach Vacations. Check Wendy's pricing tip.
Caribbean Islands and Dive Vacations
Meg Austin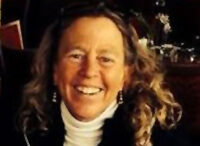 Meg is exceptionally well-connected among the who's who of the travel world, an accomplished diver who has scoped out every Caribbean reef, and a mom of recent college grads, so she is an excellent solution for active family trips. Her longstanding friendships on select Caribbean islands—specifically, Anguilla, Antigua, the British Virgin Islands, Dominica, Nevis, St. Barts, St. Kitts, St. Lucia, and Turks and Caicos—as well as on Mexico's Riviera Maya on the Caribbean Sea translate to special treatment for her travelers.
Read Meg's Insider's Guide to the Scuba Diving in the Caribbean and Bahamas. Check Wendy's pricing tip.
Costa Rica
Irene Edwards, GreenSpot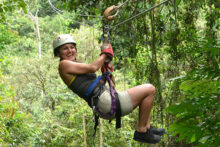 A native Costa Rican, Irene arranges trips to her homeland that marry sophisticated luxury, cool nature experiences and adventure thrills, and ecological sensitivity. She knows which high-design jungle lodges, stylish beach resorts, and adventure outfitters prioritize not just comfort but a commitment to preserving the culture and environment and are ideally suited for social distancing. She is eager to arrange meaningful, one-on-one experiences with the locals, and does so as safely as possible. 
Read Irene's Insider's Guide to Costa Rica Luxury Eco-Travel. Check Wendy's pricing tip.
Costa Rica
Priscilla Jimenez, Costa Rica Expeditions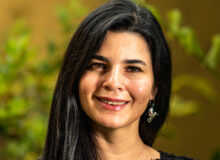 Costa Rica's wildlife has fueled Priscilla's own explorations of her homeland, and it's on display in her itineraries featuring the country's national parks and volcanoes. While her own family's trips lean toward active adventures involving mountain biking, hiking, canyoneering, and whitewater rafting (Priscilla's got two active sons), she is just as fluent in the options for romance and serenity on blissful beaches. In a place where distances are short but the infrastructure weak, Priscilla is smart about utilizing private drivers, helicopters, and chartered or scheduled flights to make the most of your time.
Read Priscilla's Insider's Guide to Costa Rica Adventure. Check Wendy's pricing tip.
Cuba
Yes, you can still travel to Cuba. Legally and privately. Cruise ships and big tour groups were banned by new restrictions in 2019, but an in-the-know travel specialist will handle all the paperwork to ensure that your private, custom-tailored itinerary abides by U.S. laws. The Cuba experts we know have worked in the country for years and are well connected to artists, musicians, historians, TV personalities, and the best privately- owned boutique B&Bs, casas particulares, and paladares. They can have you learning the secrets of a perfect mojito from a local bartender, enjoying a night out at a pop-up jazz club, bird-watching on a day trip into the countryside, and strolling Havana with a former architect or journalist (who now earns more as a private guide). If you've waited to visit Cuba, you're in luck because the tourist crowds now are far fewer than what you'd have found just a few years ago. Carpe diem.
Mexico
Zachary Rabinor, Journey Mexico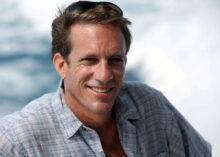 An elite guide in Mexico for more than two decades, Zach learned everything about what sophisticated travelers really want there but can't easily find, then founded his own travel firm to deliver exactly that. Currently based in New York City, Zach spent many years living in Mexico with his wife and two sons; he still travels there regularly to cement his insider connections across the country's wide array of coastlines, Colonial cities, wildlife reserves, beach resorts, historic haciendas, private rental villas, ancient monuments, award-winning kitchens, and thrilling activities (he's a big surfer). His deep relationships with local hoteliers, communities, and fixers of all kinds translate into room upgrades, special-access visits, and off-the-beaten-path experiences that travelers wouldn't know about otherwise.

Read Zachary's Insider's Guides to Puerto Vallarta, Mexico City, and the Riviera Maya. Check Wendy's pricing tip.
Panama, Costa Rica, and Nicaragua
Pierre Gedeon, Costa Adventures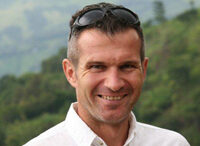 Pierre, a Frenchman whose adopted home has been Central America for more than 20 years, orchestrates multi-country itineraries that maximize efficiency in Panama and Nicaragua—places that are still relatively undeveloped—and in Costa Rica. Trips can feature adventure activities from soft to strenuous (think river rafting, horseback riding, ocean or mangrove kayaking, volcano hiking); a romantic Caribbean beach escape; bird watching and other wildlife pursuits; visits to archaeological sites, colonial towns, and native villages; a focus on three of the region's most popular exports—coffee, chocolate, and cigars; or all of the above. 

Read Pierre's Insider's Guide to Nicaragua. Check Wendy's pricing tip.
---
South America
Argentina, Chile, Patagonia, Uruguay
Maita Barrenechea, Mai10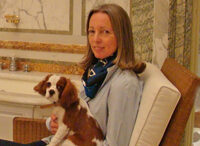 Based in Buenos Aires and the daughter of an Argentine ambassador, Maita has superb connections throughout Argentina, Chile, Patagonia, and Uruguay (where she has a second home). She can make pretty much anything happen and is passionate about providing travelers with those authentic, one-of-a-kind encounters that make for the happiest travel memories. She is particularly fussy about hotels: Whether it's a luxury estancia in the Pampas or an eco-lodge in Tierra del Fuego, she'll detail all the pros and cons.
NOTE: Maita is currently not accepting credit cards. If you want a different recommendation, CLICK HERE. 
Read Maita's Insider's Guides to Buenos Aires and Argentina's Wine Country. Check Wendy's pricing tip.
Argentina, Chile, Patagonia, Peru, Ecuador, and beyond
Tom Damon, Southwind Adventures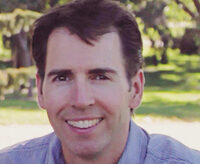 An experienced trekker and expedition climber, Tom specializes in outdoor adventures and active family travel throughout South America. He'll point you to the best hiking trails—for every skill level—at Machu Picchu and in Patagonia, and the most thrilling jungle adventures in the Amazon. Wherever you're headed, he'll ensure you're in the company of highly trained, highly personable English-speaking guides.  If you're looking to cross borders or link multiple regions, he's a pro at making the trip seamless, dodging logistical hassles and making it all run like clockwork.
Read Tom's Insider's Guides to Patagonia and Machu Picchu. Check Wendy's pricing tip.
Brazil, Argentina, Uruguay, and beyond
Paul Irvine, Dehouche Travel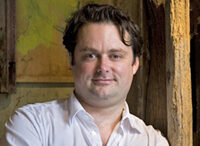 Paul's vibrant itineraries incorporate as much nature, sea, and culture as possible; from his home base in Rio, he regularly digs up intel on fabulous new hotels, hidden beaches, and wilderness adventures. His connections across the continent open doors for his travelers—imagine bottling your own blend with a winemaker in Mendoza, or taking a privately owned 50s-era Chevrolet for a road trip in Uruguay—and his relationships at the hottest properties often translate to upgrades for his clients. 
Read Paul's Insider's Guides to Rio de Janeiro and Trancoso. Check Wendy's pricing tip.
Chile, Argentina, Patagonia
Jordan Harvey, Knowmad Adventures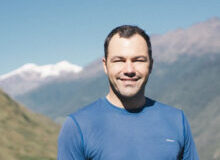 Jordan's contacts—winemakers, true-blue gauchos, indigenous families—give travelers an authentic experience of southern South America.  He loves juxtaposing the several sides of Chile—the driest desert in the world, the temperate rainforest, and the vast Patagonian landscape—and combining awe-inspiring lodges with remote agritourism enterprises. His background as a wilderness guide gives him an edge in picking the best adventure experiences, from stand-up paddle boarding on blissfully empty lakes to horseback riding past jagged peaks and icy glaciers.
NOTE: Jordan is not taking requests for trips less than 60 days out. For a different travel recommendation, CLICK HERE.
Read Jordan's Insider's Guide to Chile. Check Wendy's pricing tip.
 Colombia
Boris Seckovic, Amakuna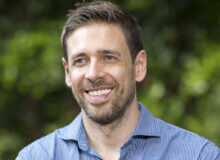 Based in Medellin, Boris is constantly traveling the length and breadth of Colombia to discover and develop new opportunities for his travelers, from paragliding in coffee country to stargazing in the desert with an astronomy professor. He can arrange for you to cook alongside a cutting-edge chef, visit an Amazon lodge that works hand-in-hand with the community, explore Bogota's gallery scene with an art expert, or road-trip between indigenous villages and UNESCO-quality pre-Hispanic sites. He is well-connected at the country's handful of boutique hotels; for larger parties that want some room to spread out, Boris also has a portfolio of private homes and fincas, some of which aren't available to the public.
Read Boris's Insider's Guide to Bogotá, Colombia. Check Wendy's pricing tip.
Galapagos Islands, Ecuador, Peru
Allie Almario, Premier Tours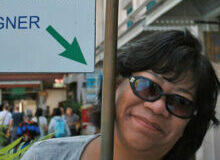 As the former executive director of the International Galapagos Tour Operators Association, Allie has a bead on which ships operate sustainably and support local conservation efforts—and which don't. She can pinpoint the best luxury ship (or land-based lodge) for your needs and can even acquire a private guide (for a price) if you prefer private shore excursions. 

Read Allie's Insider's Guides to Quito and the Northern Andes and the Galapagos Islands. Check Wendy's pricing tip.
Peru and Bolivia
Marisol Mosquera, Aracari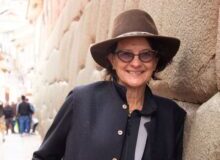 A native Peruvian, Marisol chucked a career in the financial world to become a pioneer in experiential travel to Peru and Bolivia; she also plans trips that combine the Galapagos with either country. Her network of prominent historians, photographers, chefs, museum directors, and fashion designers delivers privileged access to people and places throughout the region. Call on her if you want to explore the hidden pockets that most travelers miss, from the oldest city in the Americas to a little-known protected reserve next to Bolivia's Uyuni salt flats.
Read Marisol's Insider's Guides to Secrets of Peru, Bolivia: The Salt Flats Are Just the Beginning and Peru for Food Lovers. Check Wendy's pricing tip.
---
Africa
Egypt
Jim Berkeley, Destinations & Adventures International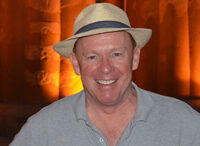 Jim jokes that he's a frustrated Indiana Jones—which is why he's spent much of his career scrambling around the ancient temples and pyramids of Egypt. After five years in Cairo running the local office of a major travel firm, he started his own company in 1995 to plan trips to Egypt and beyond. Jim's customized itineraries combine luxury and adventure—he'll have you sailing down the Nile in a dahabiya one day and lounging by the pool at the Old Cataract Hotel the next—and he has the connections to get you into tombs that are closed to the public.

Read Jim's Insider's Guide to Egypt. Check Wendy's pricing tip.
Islands: Madagascar, Mauritius, Seychelles
These islands set in the Indian Ocean, off the eastern coast of Africa, have much to offer—curious wildlife in Madagascar, luxurious private-island resorts in the Seychelles, abundant coral reefs off Mauritius. Which will be the right fit for you? We can help guide you to the perfect island getaway, whether it's for a relaxing honeymoon, a quick dose of beach after a safari, or a trip focused on underwater adventures.
Morocco
Hicham Mhammedi Alaoui and Radia Tehitahe, Experience Morocco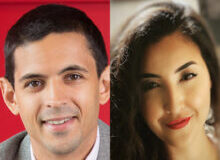 After earning an MBA from Harvard, Hicham returned to his native Morocco to fulfill his dream of introducing travelers to the best of his homeland beyond the typical tourist routes. Radia is his trusted deputy in their Casablanca office (he also has staff in Marrakech) who will listen carefully to your interests and hobbies and craft a custom itinerary that brings Morocco to life. She can arrange everything from a family-friendly scavenger hunt through Marrakech's souks to a cooking class in a Berber village to a workshop in metal welding or book binding, and she loves to place travelers in the most atmospheric 4- and 5-star riads that ooze Moroccan charm. Hicham's and Radia's English-speaking drivers will stay with you throughout your journey, ready to change up your itinerary on the fly (and saving you the hassle of negotiating with Moroccan cabbies). Their private guides, whose specialties range from shopping to Jewish heritage, are all trained to ensure that same-sex couples feel comfortable in their country.
Read Hicham's and Radia's Insider's Guide to the Sahara Desert. Check Wendy's pricing tip.
Morocco
Michael Diamond, Cobblestone Private Travel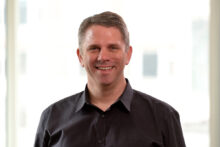 Thanks to two decades of planning trips to Morocco, Michael designs seamless itineraries utilizing the savviest logistics and most atmospheric luxury riads. He encourages travelers to slow down to match the pace of local life, whether by lingering over a late-afternoon mint tea and people-watching in a bustling Marrakech square or staying up late around the fire at your Sahara encampment while the African stars dazzle above you. His handpicked special-access guides can steer you to the hidden ateliers where you'll find the highest-quality designs and products at the lowest prices—whether it's leather goods, hand-woven textiles, or traditional tiles—and when it comes to foodie experiences, he can arrange anything from casual cooking workshops to multi-day dives into the culinary history of Fez.
NOTE: Michael does not currently have the bandwidth to accept new trip requests. For a different Morocco recommendation, CLICK HERE.

Read Michael's Insider's Guide to Marrakech and the Atlas Mountains, Morocco. Check Wendy's pricing tip.
Safaris: Southern and Central Africa, Ethiopia, Madagascar, Mauritius
Cherri Briggs, Explore, Inc.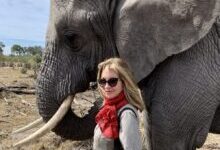 Cherri—who splits her time between homes in Zambia and Colorado—has spent the past 25 years combing the African continent to create unique travel experiences: canoeing the Zambezi; galloping on horseback with zebra and giraffe across the Okavango Delta; scuba diving off Mozambique; and exploring the remote corners of Ethiopia, Gabon, Madagascar, Cameroon, and the Congo Basin. She and her trusted deputy, Katie McDonough, ensure that clients—both private travelers and groups—enjoy excellent value and a smart selection of lodges and camps in Southern and East Africa. Cherri serves on the boards of several African conservation organizations, and she selects lodges that support local communities and invest in conservation.
Read Cherri's Insider's Guides to Namibia Adventures, Zimbabwe, Zambia, and Madagascar. Check Wendy's pricing tip.
Safaris: East Africa and South Africa
Dan Saperstein, Hippo Creek Safaris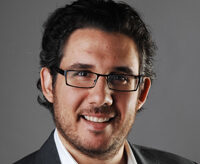 Dan draws on his vast network of connections to ensure that each safari really is the trip of a lifetime and that each traveler gets the most rewarding safari experience possible for their travel dollar. Based in the New York City area, he is always on call and always making sure that his clients are treated like royalty at every lodge and camp.  Parents and grandparents wanting to take young children on safari, do yourself a favor and have an honest conversation with Dan, who is a father of young kids himself, about which countries and parks are truly the most child-friendly. 
Read Dan's Insider's Guides to South Africa Safaris and East Africa Safaris. Check Wendy's pricing tip.
Safaris: Southern and East Africa
Julian Harrison, Premier Tours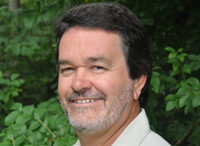 Fluent in Afrikaans and Zulu, Julian was born and raised in South Africa, where he spent the early part of his career establishing his safari bona fides by working as a ranger in KwaZulu-Natal and cohosting a weekly radio program about wildlife conservation. Later, he coauthored Fodor's African Safari, giving him the chance to show off his extensive knowledge of every park, lodge, and safari camp in southern Africa. He knows exactly where to go—and when to go—to make the most of your time and money, and takes great pleasure in introducing travelers to the lesser-known corners of the continent, such as the wilds of the Congo rain forest ("The Jungle Book come to life," as he calls it).
Read Julian's Insider's Guides to Botswana's Small Safari Camps and Cape Town and South Africa's Winelands. Check Wendy's pricing tip.
---
Middle East
Dubai, Abu Dhabi, Bahrain, Qatar, Saudi Arabia
There is a lot to discover on the Arabian Peninsula: the spectacle that is Dubai, the UNESCO World Heritage Sites and beaches of Abu Dhabi, the trading crossroads—both ancient and modern—of Bahrain, a thriving art scene in Qatar, and the burgeoning, as-yet unpolished experience of Saudi Arabia, just opened to non-business travelers in 2019. You'll want a local fixer to make the most of your time in this region, whether you only have a quick layover or you've set aside a week so that you can combine multiple countries. We know the folks who can arrange everything from a simple dinner in a local home to an extravagant banquet in a presidential palace.
Egypt and Jordan
Jim Berkeley, Destinations & Adventures International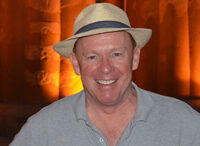 Jim jokes that he's a frustrated Indiana Jones—which is why he's spent much of his career scrambling around the ancient temples and pyramids of Egypt. After five years in Cairo running the local office of a major travel firm, he started his own company in 1995 to plan trips to Egypt and beyond. Jim's customized itineraries combine luxury and adventure—he'll have you sailing down the Nile in a dahabiya one day and lounging by the pool at the Old Cataract Hotel the next—and he has the connections to get you into tombs that are closed to the public. Most important, Jim and his team are meticulous about keeping their travelers socially distanced and out of harm's way. If you want to combine your time in Egypt with a stop in Jordan or Israel, Jim can make it happen in the smartest possible way.

Read Jim's Insider's Guide to Egypt. Check Wendy's pricing tip.
Egypt, Jordan, Oman, and beyond, incl. Central Asia
Jonny Bealby and Dan Waters, Wild Frontiers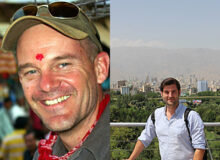 Jonny has spent decades adventuring in the Middle East and Central Asia—he's even written books about his epic journeys through Afghanistan and by horse along the Silk Road. His right hand, Dan, has traveled extensively in Jordan, Oman, Iran, Israel, and Palestine. Now based in the U.K., they deliver multi-country itineraries that get you under the skin of the world's exotic frontiers, while ensuring your safety throughout. They are eager to immerse you in the local culture via overnights in village homes or desert camps, but are also well-acquainted with the most magnificent five-star properties. Whatever your preferred nightly accommodations, Jonny and Dan will ensure you spend your days authentically: In Jordan, they'll introduce you to semi-nomadic families of shepherds and their goats. In Oman, they'll get you to the tallest dunes in the Empty Quarter at sunset.
Read Jonny's and Dan's Insider's Guide to Oman. Check Wendy's pricing tip.
Israel
Joe Yudin and Jonathan Rose, Touring Israel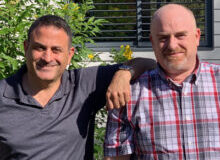 After graduating from Boston University, Joe moved to Israel and served as a paratrooper in the Israeli Defense Forces, then gained his travel chops by working as a guide, quickly becoming one of Israel's best. After learning what sophisticated travelers to Israel really want that wasn't being offered, he founded his own travel firm, hiring his fellow guides who are Israel's most charismatic and in-the-know. He also hired his army buddy Jonathan Rose, who works alongside Joe sketching out itineraries for their travelers. They break down Israel's complicated politics and history by introducing travelers to locals from varied backgrounds, including Muslim and Jewish journalists, famous chefs, local graffiti artists, even an expert on the Tel Aviv fashion scene. They can arrange all manner of special-access experiences (our favorite is the chance to take part in the excavation of 5,000-year-old ruins), as well as side trips to Petra, Wadi Rum, and other iconic sites in neighboring Jordan.
Read Joe's and Jonathan's Insider's Guides to Jerusalem and Israel. Check Wendy's pricing tip.
Morocco
(see Africa, above)
Turkey
(see Europe, above)
---
Asia
Bali and Indonesia
Diane Embree, Michael's Travel Centre/Bali Barong Tours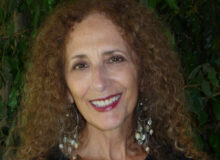 Diane's Bali itineraries typically combine beach time with sightseeing and, if you like, can also include the island's best hiking, snorkeling, river rafting, or other adventure activities. Her greatest pleasure, though, comes from arranging for travelers to meet with locals—medicine men, artisans, rice farmers—and to participate in traditional Balinese ceremonies that most visitors can't access on their own. Diane is a pro with the rest of Indonesia too—in case you're looking to see Borneo's orangutans or Komodo dragons, visit the Toraja ethnic group in Sulawesi, explore ancient relics at Lake Toba in Sumatra, or make a side trip to Borobudur on Java—as well as with stopovers in Asian gateway cities en route to and from Indonesia.  For travel in Malaysia or Malaysian Borneo, click to Borneo, Indonesia, and Malaysia.
Note: Diane is retiring and not accepting requests for trips beginning after June 30, 2024. For a different Indonesia recommendation, CLICK HERE.

Read Diane's Insider's Guide to Bali. Check Wendy's pricing tip.
Bhutan and Nepal
Nepal's most noted feature is its towering peaks, Bhutan its vibrant culture; both require the thoughtful guidance of an expert to navigate. We know insiders who have been exploring these nations for decades, have even hobnobbed with kings, and can take you to the most dramatic valleys and beautiful trekking routes—and, if you're going fully remote, make use of the best porters, cooks, and camping equipment to boost the comfort level of your trip. With two weeks or more, you can even combine Nepal's mountains with Bhutan's colorful Buddhist festivals. Tell us about the trip you're dreaming of, and we can help make it happen. 
Borneo, Indonesia, Malaysia
Largely neglected by U.S. travelers—beyond the occasional yoga retreat in Bali or airline stopover in Kuala Lumpur—Indonesia and Malaysia offer far-out wildlife (we all know about Borneo's famous orangutans, but have you ever heard of a pygmy elephant?), lush rainforest, rarely visited islands, and the kind of cuisine that professional chefs cross oceans for. Try to plan a trip yourself, though, and you could easily waste half your vacation in transit, confuse arrival dates when corresponding with hotels writing in the local dialect, and find yourself snorkeling amid a tour bus' worth of foreigners instead of all alone on a pristine reef (the latter being exactly what the local experts we know can arrange). Curious about the possibilities in Indonesia and Malaysia? Ask us, and we'll match you with the right fixer to create just the trip for you. 
Central Asia, the Silk Road, and Uzbekistan
Zulya Rajabova, Silk Road Treasure Tours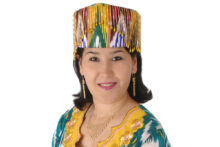 Zulya grew up in Uzbekistan—her hometown, Bukhara, is one of the legendary cities of the Silk Road trading route—and has lived in the U.S. since 2003. This makes her well suited to introduce foreigners to the stunning landscapes and ancient sites of Central Asia, including all five "Stans." She started out as an interpreter and guide for journalists, diplomats, and heads of state visiting Uzbekistan. Her personal contacts at museums, exhibition sites, and performance companies translate to exclusive access for her clients, and the encounters that she orchestrates with artisans and businesspeople help bring alive aspects of the culture both ancient and contemporary.
NOTE: Zulya is currently not accepting credit cards. If you want a different recommendation, CLICK HERE. 
Read Zulya's Insider's Guide to Uzbekistan. Check Wendy's pricing tip.
China
Mei Zhang, WildChina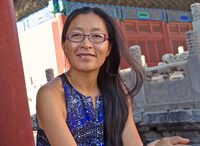 Sharing her homeland's hidden gems has been Mei Zhang's lifelong passion, interrupted only by the years she spent earning her Harvard MBA and working for McKinsey. No matter the occasion—family trip to her native Yunnan province or 50th birthday celebration in Beijing—Mei can filter the seemingly endless options to craft an experience that's just right, and her close relationships with hoteliers ensure her clients get the red-carpet treatment. Her private guides and drivers are the best in the business, opening the doors to authentic Chinese culture and steering travelers away from all things touristy.
Read Mei's Insider's Guides to Beijing, Yunnan Province, and China's Big Cities and Small Villages. Check Wendy's pricing tip.
India, Bhutan, Nepal
Sanjay Saxena, Nomadic Expeditions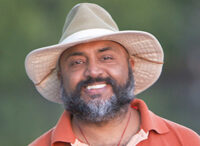 The son of a brigadier general in the Indian Army, Sanjay was born in New Delhi and grew up living in numerous places throughout India. He began mountaineering and rock climbing in the high Himalayas at age 15, and since 1979 has led groups on trekking, climbing, touring, and safari trips not only in India but in Tibet, Mongolia, Sri Lanka, Nepal, and Bhutan. Committed to running trips that are ecologically responsible and culturally sensitive, Sanjay has been named an "Unsung Hero of Compassion" and recognized by the Dalai Lama for the community projects he has created in South Asia.
Read Sanjay's Insider's Guides to Agra and the Taj Mahal, Delhi, and Secrets of India. Check Wendy's pricing tip.
India
Bertie and Victoria Dyer, India Beat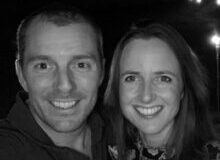 While living for ten years in Jaipur—where they were married and had their first child—Bertie and Victoria introduced so many visiting friends to their favorite places and people in Rajasthan that it turned into a travel business. They plan trips tailored to individual interests—a type of travel experience that is rare in India, where most tours emphasize ticking off as many main sites as possible. Bertie's areas of expertise include Moghul architecture, wildlife photography, and Indian history. Victoria's passions include yoga, Indian cooking, and textile design, and she is known for her popular Jaipur bazaar crawl. They now live in England, but their Jaipur office is run by a dedicated team of local employees who have been with the company from the beginning.
Read Bertie's and Victoria's Insider's Guides to Rajasthan and Mumbai. Check Wendy's pricing tip.
Japan
Who isn't curious about the land that gave us sushi, samurai swords, and Hello Kitty handbags? Japan is cherry blossoms, ancient temples, high design, square watermelons, white-gloved bus drivers, shockproof high-rises, and tea ceremonies in which nearly every hand movement is prescribed. It is also otherworldly in the extreme. Japanese society relies heavily on personal connections to unlock doors. Without them, your experience of Japan is guaranteed to skim the surface. Japan is also bracingly expensive, with many of the loveliest ryokans and guest houses costing upwards of $1,000 per night (although that does include an extravagant dinner). And because the number of savvy guides with exceptional access is limited, they can command high fees. If you are seeking the right bespoke trip-planning specialist who can deliver the best that Japan has to offer, we can point you toward your smartest options.

Japan
Scott Gilman, JapanQuest Journeys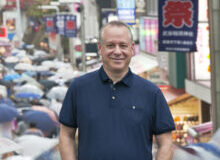 After living in Japan working for Goldman Sachs, Scott launched his own firm to deliver five-star-only journeys into the soul of Japan, peppered with the sorts of experiences that are normally very difficult for travelers to access. He has spent decades cultivating local relationships, hand-picking the savviest guides, and uncovering unusual opportunities that unlock the mysteries of Japan. He and son Jason orchestrate trips for visitors of every age, from children fascinated by samurai swords and manga comics to romantic couples in pursuit of exquisite ryokans with secluded hot springs. They can arrange encounters with experts in pottery, textiles, kendo, taiko drumming, and more. They can even deliver a practice session at a sumo training stable or a dinner with geisha entertainment at a teahouse open only to invited guests.
Read Scott's Insider's Guide to Classic Japan. Check Wendy's pricing tip.
The Maldives and the Seychelles
Justin Parkinson, Linara Travel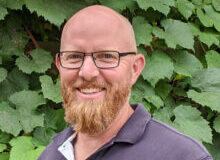 Justin's frequent trips to the Indian Ocean over the past 14 years make him uniquely qualified to match you with the specific island, resort, and overwater bungalow that best suit your needs. This is especially crucial in the Maldives, where you're likely to spend all of your time at a single, private-island resort, and there are new properties opening regularly. In the Seychelles, Justin can help you rent a car to go exploring and point you to the best beaches and hiking trails. Given how many people fly to the Indian Ocean via Dubai, he has become an expert on the United Arab Emirates too and can help you save money there so you can splurge in the islands. When he's not exploring these exotic locales, you'll find Justin at home in either Australia or L.A.
Read Justin's Insider's Guides to the Maldives and the Seychelles. Check Wendy's pricing tip.
Mongolia
Jalsa Urubshurow, Nomadic Expeditions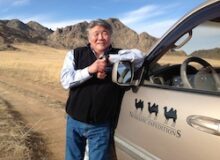 A Mongolian-American who splits his time between the U.S. and Mongolia, Jalsa was among the first to offer highly customized trips to his homeland, and he also created one of the country's original guide training programs. He pairs travelers with experts—including historians, scientists, artists, and photographers—who provide a comprehensive understanding of the country's history, culture, and traditions. Jalsa champions sustainable, eco-friendly travel as a viable alternative to Mongolia's mining-based economy; he also founded the Nomadic Foundation to expand the impact of conservation and cultural preservation projects run by his team in Mongolia.
Read Jalsa's Insider's Guide to Mongolia. Check Wendy's pricing tip.
Sri Lanka
Miguel Cunat, Sri Lanka in Style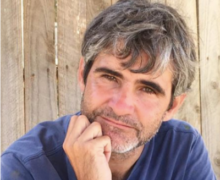 Miguel, who has been living with his family in Sri Lanka since 2003, founded his boutique travel company to provide visitors with insightful, engaging experiences in this logistically tricky but enchanting country. He plans tailor-made itineraries for travelers from around the world, designing each one based on the company philosophy of "traveling in style." For Miguel that means getting off the beaten path without sacrificing comfort or charm, and meeting the colorful local characters who provide a real sense of place (authors, architects, even the Leopard Man). His goal is for his travelers to return from their trip "feeling rested, relaxed and pampered, if that's what you seek, but also fulfilled and inspired." Having watched Sri Lanka undergo so many changes in the past two decades, Miguel is deeply committed to conservation and is certified in Sustainable Tourism by the Global Sustainable Tourism Council; this brings to bear in every recommendation he makes, from the hotels he chooses to the strategies he employs for keeping his travelers far from the tour-bus crowd.
Read Miguel's Insider's Guide to Sri Lanka. Check Wendy's pricing tip.
Southeast Asia: Thailand, Vietnam, Cambodia, Laos
Sandy Ferguson and Ethan Crowley, Asia Desk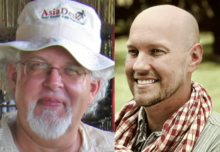 Sandy and Ethan craft tailor-made itineraries that take travelers to multiple destinations in Southeast Asia and combine five-star creature comforts with authentic local experiences. Both grew up in the region: Sandy graduated from the International School of Bangkok in 1969 while his father was serving in the Vietnam war and has planned trips to the region for more than 30 years; Ethan was raised in Cambodia and is fluent in Khmer. Sandy now splits his time between Saigon and the U.S., while Ethan keeps the office running in South Carolina. This team is always candid about what works best for travelers, and, just as important, what doesn't. They have a vast network of powerful contacts in the hotel industry—which translates into status for you—and a wonderful selection of on-the-ground hosts, all charismatic locals whom Sandy considers family (some of them really are!).
Note: Sandy and Ethan are not taking any more requests for travel between December 15 and January 6. For a different Southeast Asia recommendation, CLICK HERE.

Read Sandy's and Ethan's Insider's Guides to Thailand, Vietnam, Southeast Asia, Bangkok, and Laos. Check Wendy's pricing tip.
Southeast Asia: Thailand, Cambodia, Vietnam
Daniel Fraser, Smiling Albino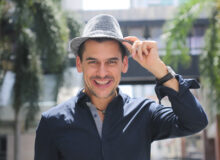 A celebrity in Thailand as the host of several TV shows there, this Thai-speaking Canadian got his start in Asia working for the Thai royal family more than 20 years ago. With that celebrity came the ability to open all sorts of doors that others can't (private lunches in the homes of famous architects and designers, exclusive tours of Bangkok's underground art scene). Daniel has a variety of tricks up his sleeve to keep travelers far off the beaten path—whether that's getting a private monk blessing in Wat Pho and entry to famous landmarks before they are open to the public, or visiting artisans' workshops that are accessible only by boat.  He has offices in Cambodia and Vietnam and can deliver authentic local experiences there too. 
Read Daniel's Insider's Guide to Thailand Like You've Never Seen It. Check Wendy's pricing tip.
---
Australia and Pacific
Australia
Stuart Rigg, Southern Crossings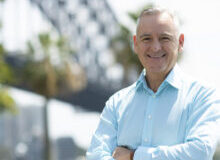 Stuart has personally tested nearly every lodge, heli-tour, yacht charter, and waterfront restaurant that he recommends. Based in Sydney, he can arrange access to private homes, golf courses, and art collections, and will offer careful guidance on everything from drives through the Margaret River wine region to sailing trips around the Whitsundays. Stuart will point you to the sections of the Great Barrier Reef that are the least visited and most spectacular, and he knows exactly which island properties are best for hyperactive families, spa-loving hedonists, or Robinson Crusoe fantasists. If you'd like to combine Australia with New Zealand, Stuart can collaborate with Auckland-based colleague and fellow WOW Lister Sarah Farag. 
Read Stuart's Insider's Guides to Sydney and the Great Barrier Reef. Check Wendy's pricing tip.
French Polynesia (Tahiti, Bora Bora, Moorea) and the Cook Islands
Kleon Howe, The Art of Travel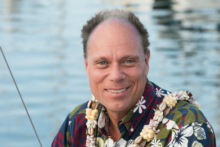 When Kleon first sailed to French Polynesia more than thirty years ago, he fell in love with the island's people and their culture. On his many trips since then, he's explored both the famous islands that attract first-timers and the lesser-known gems his intrepid repeat travelers want to visit—all the while bolstering his vast array of contacts and experiences. Since he books directly with companies in Tahiti—leaving out the U.S.-based wholesalers—his prices are competitive, and his travelers get free services and amenities at virtually every hotel. As an experienced sailor and diver, Kleon knows the best locations and outfitters for those activities too.
Read Kleon's Insider's Guide to Bora Bora, Tahiti and French Polynesia. Check Wendy's pricing tip.
New Zealand
Jean-Michel Jefferson, Ahipara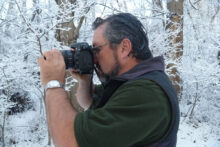 Jean-Michel Jefferson moved to New Zealand in 1998, after a decade-long career with Price Waterhouse, and founded a travel firm to cater to people who want to "go further, deeper, and see things others do not see." He draws on his encyclopedic knowledge of New Zealand and network of hundreds of hoteliers, restaurateurs, private pilots, ship captains, and noteworthy experts to create itineraries that translate travelers' wishes into reality—experiences that in many cases you could not possibly arrange on your own. His team can modify an itinerary on the fly to work around uncooperative weather conditions or to satisfy a traveler's spontaneous desire to either add another location or slow down the pace. He has even helped people with immigration, including interviewing principals at selected schools!
Note: Jean-Michel is not taking any more requests for travel between December 2023 and February 2024; availability in March and April is very limited.
Read Jean-Michel's Insider's Guides to Active New Zealand and Queenstown. Check Wendy's pricing tip.
New Zealand and Australia
Sarah Farag, Southern Crossings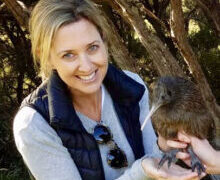 A native New Zealander based in Auckland, Sarah works her superb connections—from sheep farmers to helicopter pilots—to open doors for her travelers. She can set you up with a driving itinerary and rental car with stops for scenic hikes, wine tastings, and whatever else you might enjoy, but for those times when you'd prefer not to worry about driving on the left-hand side of the road and to be able to lose your eyes in the country's countless glorious vistas and navigate to its most charming hidden corners without having to keep your eyes on the road, she has the savviest private drivers at her beck and call. Sarah has pull not just with the country's top luxury lodges, but also with its guesthouses and even private homes with chefs. And, as a mom of two teenage sons, she is tuned in to what families enjoy most. Sarah can add beach stops in Fiji and other South Pacific islands, or coordinate with colleague and fellow WOW Lister Stuart Rigg to include time in Australia.

Read Sarah's Insider's Guide to New Zealand and Australia. Check Wendy's pricing tip.
---
Cruises and Yacht Charters
European Barge Cruises
Ellen Sack and Caroline Klein, Barge Lady Cruises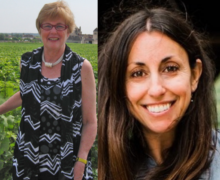 Chartering a canal barge (ideal for groups of 4 to 12 adults) or booking individual cabins on such a vessel (for 2 to 4 travelers) is slow travel at its best: You get to glide along centuries-old canals and waterways through the bucolic European countryside, covering just a few miles a day between excursions to vineyards, villages, castles, markets, and local artisans' studios. Ellen Sack, the original Barge Lady since 1985, daughter Caroline Sack Klein, and individual-cabin specialist Juana Pfadt will level with you about the pros and cons of each itinerary, as well as the cuisine, service level, and sightseeing possibilities on offer for each vessel. The warm welcome their travelers receive onboard is testament to their close relationships with the vessels' owners.
Read Ellen's and Caroline's Insider's Guide to France's Waterways. Check Wendy's pricing tip.
European Rivers and Luxury Cruises Worldwide
Tom Baker, Cruise Center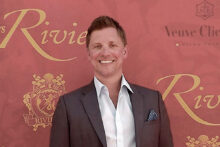 Tom Baker has sailed on more than 250 ships in over 50 years. From Alaska to French Polynesia to the Panama Canal, from the Douro to the Rhine to the Danube, if an ocean or river ship docks there, chances are he's been—more than once!  First Tom helps each traveler pinpoint the right ship, cabin, and itinerary. Then he advises on which private guides, group shore excursions, and flights will best suit your needs. He has particular clout with river lines AmaWaterways, Amadeus, Scenic, Tauck River, Crystal River Cruises, Uniworld, and Viking, and with ocean lines Celebrity, Crystal, Holland America, MSC, Norwegian, Oceania, Royal Caribbean, Regent Seven Seas, Seabourn, and Windstar.
Read Tom's Insider's Guides to Alaska Cruises and Mediterranean Cruises. Check Wendy's pricing tip.
Expedition Voyages
Ashton Palmer, ExpeditionTrips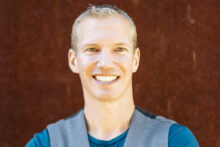 Ashton spent nearly a decade as an expedition leader, guide, naturalist, conservationist, Zodiac driver, avid bird-watcher, and photographer in the last wild places—Antarctica and the Arctic, as well as the Galapagos, the Amazon, and the South Pacific. Realizing that travelers desperately needed unbiased guidance on every expedition line and ship, he founded a travel firm in order to provide just this. Now, he and his staff work tirelessly to match travelers with the right small-ship expedition trips, and he has traveled to Antarctica more than 50 times and spent a collective three months in the Arctic. And because of his relationships with the top cruise lines and tour operators, he often secures preferred rates or other perks.
Read Ashton's Insider's Guides to Antarctica Cruises, Arctic Cruises, and Small-Ship Alaska Cruises. Check Wendy's pricing tip.
Luxury Cruises Worldwide
Mary Jean Tully, Cruise Professionals by Tully Luxury Travel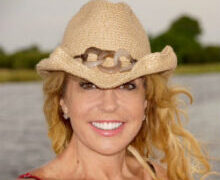 Mary Jean sends an enormous amount of business to the more high-end cruise lines—Regent, Seabourn, Silversea, Oceania, Viking, Azamara, Cunard, Holland America, Celebrity, Ritz Carlton Yacht Collection, Ponant, Scenic, and Aqua Expeditions among them—and thus is able to secure the best cabins (often as an upgrade) and procure generous onboard credits for her travelers. She has plenty of pull with five-star hotels too, which comes in handy when she's making pre-and post-cruise land arrangements. When she's offline in Africa—she is seriously committed to wildlife preservation—or sailing on the coolest new ships in remotest Asia, ask to speak with her trusted deputy Cheri Ozimac.
Read Mary Jean's Insider's Guides to Asia Cruises and Africa Cruises. Check Wendy's pricing tip.
Yacht Charters
Picture this: sparkling seas, the waves lapping at your boat, a captain and crew who know every hidden cove along your route, quaint villages to explore by day, fabulously fresh seafood—prepared by your private chef—to enjoy at night…. All that can be yours when you charter your own vessel. Maybe it's a sailboat on the Dalmatian Coast, a catamaran in Tahiti, a bareboat charter in the Caribbean, or a mega-yacht on the Great Barrier Reef. But of the thousands out there, which craft do you choose? And how do you know its crew can make the magic happen? That's where the right travel specialist comes in. We know yacht-charter experts who spend a good portion of every year inspecting boats and their crews to find the very best. Let us know what you have in mind, and we can match you to the right travel specialist for your specific needs.
---
USA
Alaska
Judith Root, Entrée Alaska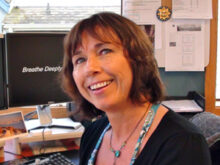 Judith has mastered dip-net salmon fishing, camping solo in bear country, and skiing at 40 below.  She can orchestrate complicated itineraries to remote lodges with few other guests, select the perfect backcountry retreat for a family reunion, set up a rendezvous with an Iditarod champion, or fly you to a glacier for summer sledding. Her outdoor guides specialize in everything from fly fishing to river rafting to kayaking with whales. Note:  She does not book Alaska cruises.  For a small-ship expedition cruise, which is the best way to see the coastline and wildlife, contact Ashton Palmer.  For something more affordable—which means a large ship—contact Tom Baker.
Read Judith's Insider's Guide to Alaska. Check Wendy's pricing tip.
California and Hawaii
Jay and Dani Johnson, Coastline Travel Advisors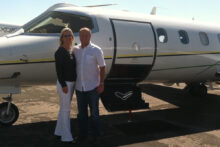 Jay and Dani spend six weeks a year in Hawaii, escorting groups of Silicon Valley execs as well as vacationing with their teenaged daughters. Their agency has significant clout with the five-star resorts—which translates into perks for their travelers—but they also book rental homes when that's the smarter choice for the group. Living in Los Angeles and with offices throughout California, they can also orchestrate out-of-the-box itineraries in their own backyard.
Read Jay's and Dani's Insider's Guides to Maui, Oahu, and the Big Island. Check Wendy's pricing tip.
California and the Pacific Northwest
Sheri Doyle, Pacific Northwest Journeys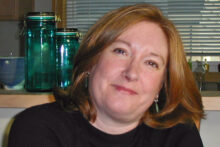 Based in Seattle and a former corporate attorney, Sheri brings her legal-eagle eye for detail to the itineraries she crafts all over the Pacific Northwest as well as along the northern California coast. Her self-drive itineraries typically run to 20 pages, covering everything from detailed driving directions to activity and restaurant recommendations. Geared to your interests and preferences, each itinerary is a personalized guidebook, and Sheri will have hiked the trails, kayaked the waters, and slurped the oysters she recommends for you. Her preferred rates at top properties can save travelers a bundle.
Note: Sheri is not taking requests for trips less than 60 days out.
Read Sheri's Insider's Guides to Seattle, the San Juan Islands and Olympic Peninsula, and the Perfect California Coast Road Trip. Check Wendy's pricing tip.
Disney and Orlando
Michelle Allen, Travel Magic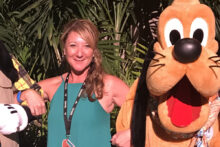 The seemingly infinite array of hotel, activity, and dining options that Walt Disney World offers can overwhelm anyone—and don't get us started on the Genie+ system. Michelle will design the perfect Disney vacation by learning the details of your group (which characters you want to meet, how scary a ride your kids can handle), sorting through the veritable banquet of choices, and helping you decide what to put on your plate. She continuously checks all rates to make sure you pay the lowest possible prices—even if a discount appears after you've booked—and maximizes your time at the parks by strategically planning your Park Pass reservations to align with requested meals, character meet and greets, and fireworks shows, all while minimizing hassle. Michelle arms travelers with customized itineraries that include tips and tricks for everything from the best places to view parades and fireworks to where to meet a favorite character. And it's all accessible as an app on your phone, where you can also instant-message her with any questions or concerns. Whether your plans involve Walt Disney World, Disneyland, Adventures by Disney, Universal Orlando, Aulani (the Disney resort in Hawaii), or Disney Cruise Line, Michelle's the ticket.
Read Michelle's Insider's Guide to Disney World, Orlando. Check Wendy's pricing tip.
National Parks
A national-parks trip can seem straightforward enough—until you realize that every hotel in the parks you want to visit was sold out six months ago, driving distances are vast, and your Internet research turns up the same handful of crowded trails and overrated lookout points that every tour group is headed to. What you need is a national-parks trip-planning specialist who will put you at the iconic sites when the tour buses aren't there, ensure you drive the most scenic roads, get you into accommodations you didn't even know exist, match you with the savviest park guides who have special access, and plot out your itinerary so that you can go smoothly from a horseback ride in the morning to a float trip that same afternoon. Who to turn to?
Ski Vacations in the U.S. Rockies 
Meg Austin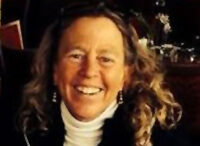 Meg has been skiing in Colorado since she was five, including a stint as an instructor. She lives in Vail and also knows Aspen, Beaver Creek, Breckenridge, Jackson Hole, Keystone, Telluride and other resorts like the palm of her hand. She will gauge your group's experience level and use her local connections to put you not just on the right mountain, but in the right hotel room, condo, or house with prime access to the ideal runs. Flustered by your family's mix of ability levels and interests? Her private guides can help you avoid the lines and ski a variety of terrain—and if not everyone is a hardcore skier or snowboarder, Meg also knows where to find the best snowmobiling, snowshoeing, yoga, and spa treatments.
Read Meg's Insider's Guide to Skiing the Rocky Mountains. Check Wendy's pricing tip.
* While these Trusted Travel Experts are road-tested and well-respected, and I have known them for years, I don't make any representation as to their financial stability or the suitability of their arrangements. I am connecting travelers with trip planners, and can help during the travel-planning process, but I cannot be held responsible or accept any liability for what happens after that. As always, to protect yourself, pay with a credit card and buy third-party travel insurance.