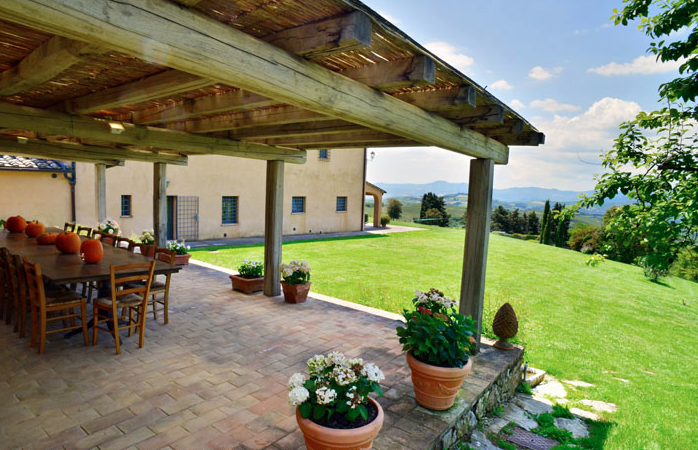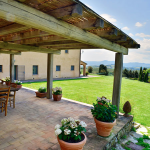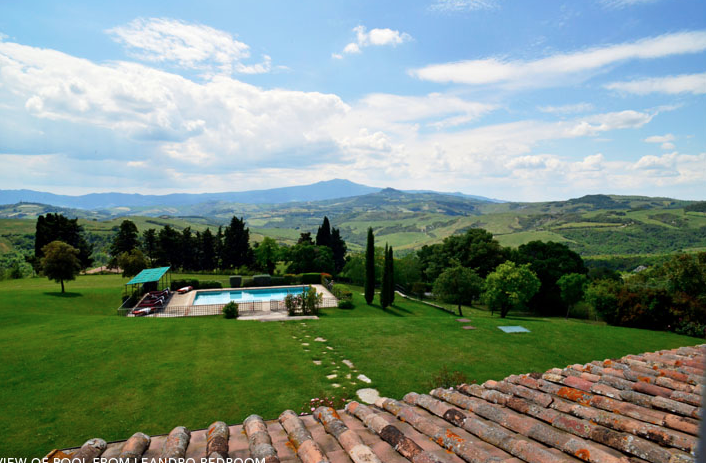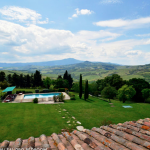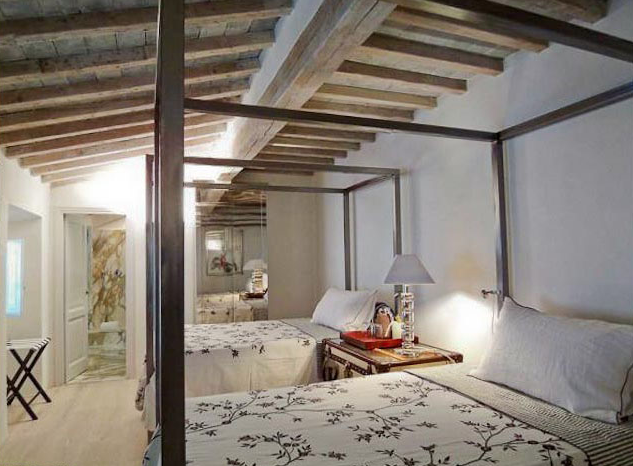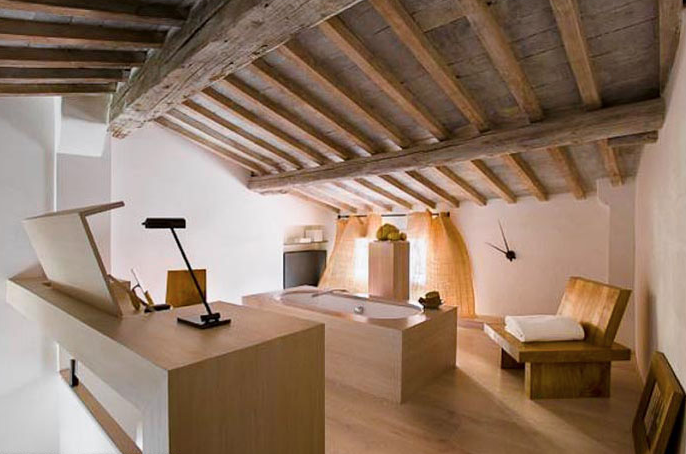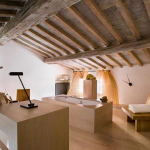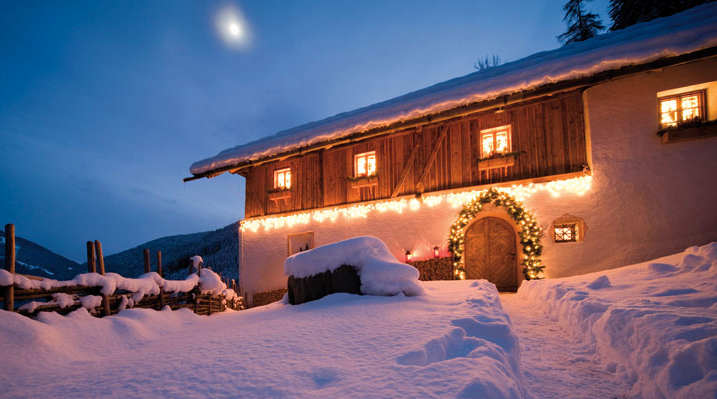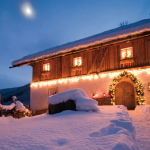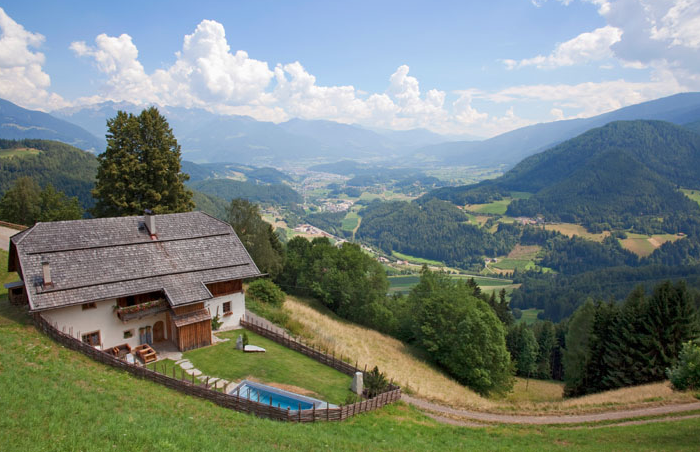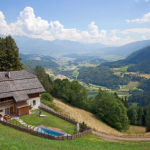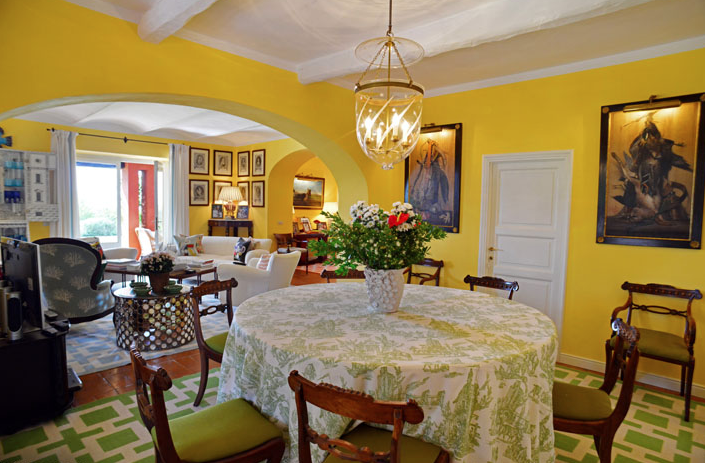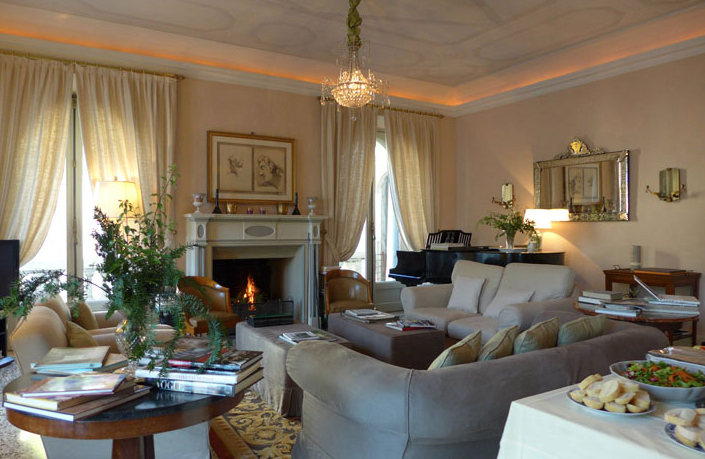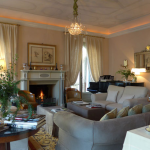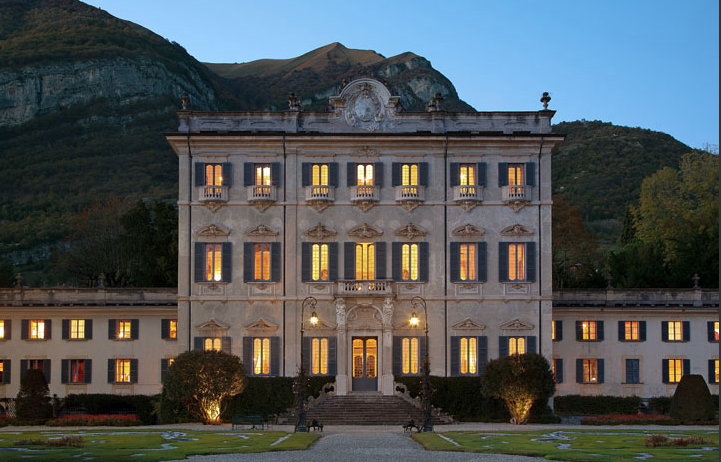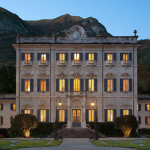 How does a holiday in an Italian villa sound? Like a dream, if you ask us. Sure, the holidays are lovely no matter where you spend them because it's always wonderful to be with family…but wouldn't they be just a bit more wonderful if you were sipping Italian wine from the scenic backyard of your own Tuscany estate? Yeah, you know it would. That's why we checked in with Mara Solomon, our Trusted Travel Expert for Large Italian Villas (four bedrooms or more), to find the best, most beautiful properties for all your holiday getaways. Start planning your Italian villa vacation now…
Thanksgiving in Tuscany
"One of our favorite houses is Le Ripe, outside the village of San Casciano dei Bagni, a little jewel box of a medieval village that's a 1.6 km walk from the house. The view is of all the hills that go up to Monte Amiata—it's breathtaking. It's a main house for eight with an adjacent building that brings you up to 14. You have working fireplaces, and the cook, Antonietta, is amazing. The owner of the house has also developed a lovely spa, and November is a perfect time to visit (so are December and January) because you can sit in 104-degree water and look out over the gorgeous countryside. The other reasons to come here for Thanksgiving are that airfare is cheap and you are deep into the autumn festival. You have fresh porcini, zucca, chestnuts—it's a huge food time here and there are many simple quaint festivals to celebrate the harvest."
Christmas in Florence
"I love Florence for Christmas. They put these long, white banners over the streets with illuminated stars and snowflakes, and it's beautiful. They don't do the whole commercial Christmas here—you get together with your family and you eat. And there's no better place for it. Via Lambertesca is the apartment I would recommend in Florence. It's between the Ponte Vecchio and the Duomo—there is no better location. It has five double rooms and comfortably accommodates ten people. It's modern and gorgeous, and we have a terrific cook who can prepare a whole holiday dinner."
Christmas or New Year's in Milan/Lake Como
"Milan is fabulous right now—so alive, so interesting, and the people are beautiful. As for where to stay, this is a contrarian view, but I recommend Lake Como. I was at Lake Como a few years ago in December and it snowed, and it was the most beautiful I'd ever seen it. We have three houses that have beautiful working fireplaces, and that are so sumptuous that you just want to relax indoors and enjoy. Plus, it takes no time at all to get to Milan from here—they've really improved the highways so it's only about an hour, and we would arrange the car so you don't have to drive."
Winter Break in Venice and then the Dolomites
"For a February or March break, I am an enormous fan of doing a city culture trip to Venice and then going two hours to the Dolomites for skiing, where you can do the Sellaronda ski loop of connected lifts and trails.
We have a beautiful house called San Lorenzo. It's small and intimate with four rooms and three and a half baths, and it can accommodate ten people. It's up in the mountains overlooking Val Badia, Val Pusteria, and Val Aurina. It's really a retreat: You have a stainless steel heated outdoor whirlpool, you have a full indoor spa with sauna, you have a huge wood-burning stove, and you have people who cook and look after you and who are gems."
Easter/Spring Break in Maremma, Tuscany
"April is pretty much the best time for getting a hit of spring in Italy, when it's still bad weather back home on the East Coast. My preference for April is the Maremma region. There's a microclimate here, where spring comes early. It's not pool weather but it's warm, colorful spring days, and after a long winter, we're all just starved for that. It doesn't work if you're from L.A., but as a New Englander I'm especially drawn here.
La Civetta is one of our properties in this area. It's five minutes from a cool little village where you'll find a Croatian tailor who will make you a beautiful jacket in a week, for men or women. It's also near another thermal bath that's very natural, rustic, and wonderful.
In addition to this little tailor, there are also food shops—and this is wine country. All the big heavy-hitting wines—they're from here. You're driving by the vineyards as you come to the house. So anybody with an interest in wine could easily fill an April here. And it's nice because this is not when other people are there. You pay nothing for your plane ticket, it's not crowded, and it's much easier to see the vineyards."
Be a smarter traveler: Follow Wendy Perrin on Facebook and Twitter @wendyperrin, and sign up for her weekly newsletter to stay in the know.