Looking for holiday gift ideas for travelers? Look no further. Below you'll find items that Wendy and her staff actually use themselves and love. Try one for the travel-lover in your life—or for yourself, because you deserve great presents too! If you have more gift ideas to add to the mix, tell us about them in the comments below. And when it comes time to pack up those presents for a flight, check Wendy's tricks for flying home with souvenirs or holiday gifts and her essential packing list.
Wallaroo sun hat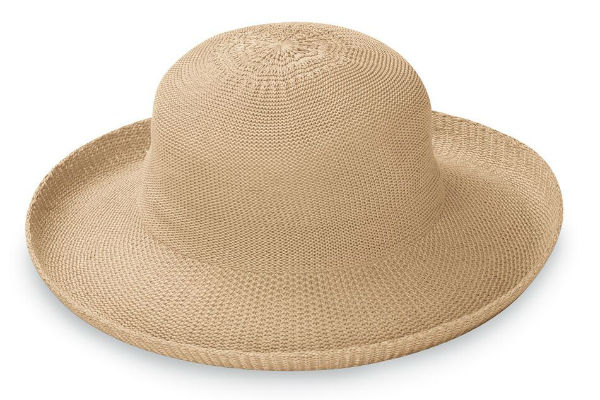 I have four of these hats, in different styles and colors, and I can't remember the last time I took a trip without one. They're lightweight and malleable—you can crush them, yet they don't crease or rumple—so they're easy to throw in any bag. And, with their UPF 50+ fabric and wide brims, they offer serious sun protection. ($40–$50) —Wendy
CozyPhones
Travel is noisy: hotel walls are thin, planes have crying babies, and spouses snore. I like to fall asleep to a white noise app because of this, but regular earphones and earbuds are uncomfortable to sleep with. CozyPhones may not be as fashionable as the new AirPods, but they lay flat against your ear, and the fleece headband is soft; it can even be pulled down over your eyes to act as a light-blocking mask. I travel with these all the time now, and they ensure that I'm always well-rested during my trips (never underestimate the importance of a good night's sleep for staying healthy on the road). Plus they're inexpensive ($16–$30) and easy to pack since there are no delicate parts to worry about breaking. They come corded or with bluetooth capability —Billie
SteriPEN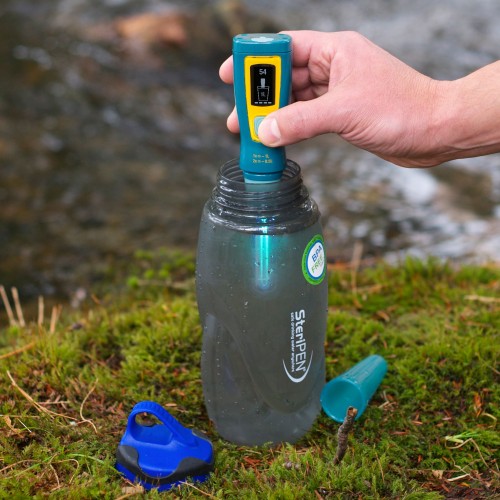 I hate the plastic waste that comes from drinking bottled water. So when I'm traveling to a place where the tap water is unclean, I bring along my SteriPEN and a reusable bottle. The Steripen is a small, lightweight, battery-powered device that uses ultraviolet light to purify water. Activate the lamp, swirl the stick in your water for a minute or so, and you're good to go.  I've used mine everywhere from India to Cambodia to Zimbabwe. ($49.95–$99.95) —Brook
T Spheres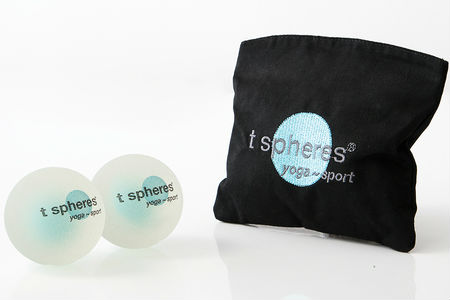 Throw one or two of these small rubber balls (about 1/3 the size of a tennis ball) in your carry-on, and you've got an instant massage in any hotel room or even in an airplane seat. Roll it on stiff muscles, and feel the tension melt. My favorite way to use them is to lie on my back on the floor, with a T Sphere placed between the floor and my shoulders or upper back, then slowly roll until the knots disappear ($30–$38). I carry a tennis ball too, which I find works better on hips, legs, and feet. Add a couple of resistance bands and a stretch-out strap, and you can turn any hotel room into a gym. —Wendy
Google phone and Google Fi phone service
These days no one travels without a phone, but I am completely reliant on mine. I use a Google phone, the Pixel 3aXL. It's not the newest model, but it allows me access to the real travel essential for me: Google's phone service, Google Fi. For $20/month Fi gives you unlimited domestic text and calls, unlimited international texts, and then you only pay $10 per 1GB for data usage in more than 135 covered countries—and once you hit $60 your data is unlimited. That means using data at home is the same as using data in Italy, Mongolia, Romania, Canada, Singapore, wherever. I can check Google maps, search for good restaurants, or field emails from work without ever having to think about how much it's costing me in roaming charges or international fees—because there are none, and you get a credit back for any unused data. And since I work remotely as I travel, the best part is how seamlessly Fi integrates with the rest of my Google presence: for instance, I can make phone calls or SMS Wendy from my laptop (no phone needed), and I don't have to use WhatsApp or Skype to talk or text with people for free (nor do I have to ask my family and friends to sign up for those). There are small charges for data-based international phone calls (if, for example, I can't find my driver when I arrive at a crowded train station in Agra), but my bill is usually between $40–$50 per month total. The phones come at a variety of price points—and the combo of a Google phone plus the Google phone service makes an invaluable travel tool. Oh, and to safeguard it, I always attach it to my purse or day bag with a lanyard—that way I can still use it freely but don't have to worry about dropping it or having it stolen. —Billie
Portable power banks and back-up chargers
A portable charger is indispensable. I'd hate to be halfway through a day of, say, Mongolia's Golden Eagle Festival and have my phone die. Especially since it's my only camera. That's why I always pop a lightweight backup battery in my bag. And I don't mean one of those tiny lipstick-size bars—those won't charge your phone even halfway. A portably battery has to have at least 10,000 mAh to be worth its weight—that will charge even the big phones two to three times. And of course, it has to be light. I use this tiny 10,000 mAh by PowerAdd; it's the lightest on the market at that power level. If you want a little more juice in order to accommodate multiple charges of a tablet and a phone, Anker's PowerCore 20,1000 mAh gets good reviews. Neither of these will work for a laptop, however; those require a different kind of charger and a lot more juice. In that case, the OmniCharge is a cool and useful toy. It's a smart power bank that can tell what you're charging as soon as you plug it in, and handle it all: phone, tablet, laptop, camera, etc. Omnicharge comes in a range of power capacities and weights, and they all have travelers in mind.  —Billie
Medjet membership
This is a way to give the traveler in your life (and yourself) peace of mind. Medjet is an emergency assistance program that gets you from any hospital where you don't want to be back home to the doctor and hospital you trust, saving you many tens of thousands of dollars. Medjet offers an optional, add-on layer of crisis protection too:  If during your trip you feel that your safety may be threatened—because of terrorism, a political incident, a natural disaster, or other crisis—they will come to the rescue.  Transparency disclosure: Medjet is a sponsor of WendyPerrin.com. But that's because I use their services myself and have for years: A Condé Nast Traveler colleague of mine gave me the gift of a Medjet membership shortly after my kids were born. She said that, now that I was a parent, I couldn't risk something happening to me overseas and not being able to get home to the kids. Today I've got a family membership, so when the kids travel with me, they're protected too. (About $270 and up.) —Wendy
Scarves!
Every traveler will tell you that a scarf is an indispensable travel item—it'll keep you warm, class up any outfit, and serve as a towel or blanket in a pinch. You can never have too many, and they come in so many colors, fabrics, and prices that they are an easy gift to give (and get!). I have collected many beautiful ones in my travels, but my colleague Brook just turned me on to the Halo brand scarves. These brightly colored infinity scarves are handcrafted by men and women in Laos, some of whom grew up in an orphanage or a deaf-mute center, and the design includes a genius feature: a hidden zippered pocket that can hold your passport, money, or other valuables. I'm also a fan of the budget-brand snap scarf I got from Amazon last year. It's similar to, but smaller and much less expensive than, the popular Lululemon version. A line of snaps on each end can transform the scarf into an infinity loop, a makeshift cardigan, or a stay-put muffler. —Billie
Inexpensive but invaluable stocking stuffers
There are a few small items I never travel without and can never have too many of. They are inexpensive but invaluable and therefore make great stocking stuffers for travelers. A bandana is an endlessly useful tool: it can serve as a hair tie, a dust mask, a baggage identifier, an extra handle, a pillow cover, a camera lens cleaner, a bandage, a tourniquet, a washcloth, I've even hung one over a car window to block the afternoon sun. Carabiner clips are similarly helpful, especially for securing your phone or camera to your bag. Finally, I always carry a foldable nylon shopping bag in my day bag, because you never know when you're going to need to carry more stuff—supplies from a grocery-store run, a hefty souvenir purchase, or just some items you want to take out of your carry-on and keep under your seat on the plane. I'm partial to Ikea Knalla bags because they are sturdy, have big shoulder handles, and are super cheap ($1.99). The Knalla line also includes a foldable backpack and a duffel for a few dollars more. —Billie
A summer vacation
It's no surprise that we think travel is the best gift you can give to those you love. Wendy has recently taken her teenage boys to Uzbekistan, Belize, Morocco, Sri Lanka, Zambia and Zimbabwe; Brook introduced her young son to the Galapagos, Southeast Asia and a few U.S. national parks; and Billie took her mom on a culinary-themed trip through Italy. But on top of all the joys, memories, and rewarding experiences that you give someone when you give them a trip, you can also remove something: stress. Many popular summer vacations—say, rafting in the Grand Canyon, renting a house on the Amalfi Coast, hiking the Inca trail, exploring the Galapagos Islands, going on safari in Africa—sell out months ahead. The more they appeal to families, the earlier they sell out. By booking your summer vacation now as a holiday gift, you'll ensure that you get the experiences and accommodations you want and that you avoid the time-consuming struggle a few months from now to pull together a meaningful, affordable, logistically sensible trip.
Be a smarter traveler: Read real travelers's reviews of Wendy's WOW List and use it to plan your next trip. You can also follow her on Facebook, Twitter @wendyperrin, and Instagram @wendyperrin, and sign up for her weekly newsletter to stay in the know.