The insider advice on this page is from one of Wendy's Trusted Travel Experts for cultural city tours: Emily Izer of Context Travel.
Seeking a private guide or a very-small-group tour for an insider's experience of a city? Emily, herself once a guide at the Louvre and Notre Dame, arranges half-day and day tours with scholars and experts in dozens of cities worldwide who can provide exceptional insight into their home and field of study (be that archaeology, art history, cuisine, urban planning, history, environmental science, or the classics) and can open doors that would otherwise be closed to most travelers. Emily is careful to match host and travelers for each tour, perhaps putting a dynamic storyteller with a family (and adding a treasure hunt) or matching a professional historian with a visiting academic. Hoping for special access to a museum or cultural sight? With Emily and her team's connections, chances are she can make it happen. NOTE: We recommend Emily for half-day and day tours, plus transportation if you have booked a tour—not for accommodations or full-service multi-day trips.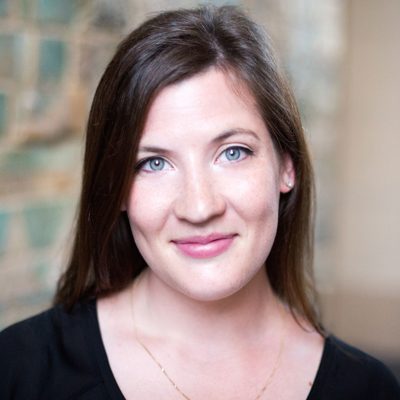 Where to Eat
Restaurant the locals love
The Passenger at 1021 Seventh Street, NW, is part of DC's culinary renaissance. It opened in 2009, and is located just outside the Mt. Vernon Square/Convention Center Metro stop. Owner Derek Brown is one of the most respected mixologists in the world, and he and his bar staff will whip up a cocktail based on whatever ingredients you want. The Passenger doesn't have a set menu, but you can't go wrong. If given the opportunity, go for the Kimchi Dog (hot dog with kimchi, cream cheese, and sriracha) or the chilaquilas (a fried tortilla with mole sauce, topped with an egg and avocado).
Prime picnic spot
Light-filled, glass-canopied Kogod Courtyard is tucked away from the hustle and bustle inside the Greek Revival building that houses the National Portrait Gallery. It's quiet (unless there's a free concert going on) and elegant, landscaped with trees, plantings, and water scrims on the floor. For an outdoor green space, go to Meridian Hill Park, a 19th-century Italianate estate containing one of the largest cascade fountains in North America.
What to See and Do
Don't miss
Oak Hill Cemetery is a peaceful 22-acre enclave of terraced gardens and winding paths on Rock Creek in Georgetown. Established by native son William Wilson Corcoran (of the Corcoran Gallery) on land he purchased in 1848, Oak Hill is peppered with the graves of 19th-century philanthropists, politicians, and other public figures. Two of its structures are on the National Register: a Gothic Revival chapel designed by James Renwick (architect of Smithsonian Castle on the Washington Mall and St. Patrick's Cathedral in New York), and the Van Ness Mausoleum, a replica of the Temple of Vesta in Rome.
Dumbarton Oaks is an eclectic museum with gardens tucked away in a residential neighborhood, a mile and a half from the closest Metro stop. Owned by Harvard, the former mansion features world-class pre-Columbian and Byzantine art and artifacts, impressive architecture designed by Philip Johnson, and a beautiful 27-acre garden and park. It's never crowded, and as a bonus, it's a short stroll away from an outstanding small museum, Tudor Place, as well as the Georgetown commercial district.
Cheap thrill
The Smithsonian's National Zoo. It's a free world-class institution, easily accessible from two Metro stops and with plenty of great food and quirky shopping nearby, and big enough to occupy hours of your time. Just bring walking shoes and water, because it's located on the side of a hill and there's no tram or skywalk to give you a boost.
Bragging rights
Get an in-depth private tour of the National Air and Space Museum from a space-policy expert. The museum has a fascinating collection, but it's hard to get a sense of its importance without a specialist's understanding of the Cold War-era drama of the Space Race.
Instagram moment
One of the best views of the capital is from the Curtis-Lee Mansion on top of the hill in Arlington National Cemetery.