The insider advice on this page is from one of Wendy's Trusted Travel Experts for cultural city tours: Paul Bennett of Context Travel.
Seeking a private guide or a very-small-group tour for an insider's experience of a city? Paul Bennett, an award-winning writer for National Geographic and author of several books about architecture and landscape, founded Context Travel in 2003, and today his company offers cultural walks in dozens of cities worldwide. Each tour is designed and led by a scholar or expert—in disciplines including archaeology, art history, cuisine, urban planning, history, environmental science, and classics. These professors, chefs, and other noteworthy locals provide exceptional insight and open doors that would otherwise be closed to most travelers. They offer family-friendly walks too, some of which involve treasure hunts. NOTE: Unlike others on The WOW List, Paul and his team do not arrange full-service multi-day trips; they book half-day and day tours only (no accommodations or transportation). When you submit your trip request via WendyPerrin.com, Paul's team will connect you with the right Context regional expert for your trip, so you can get personalized answers and custom tour recommendations.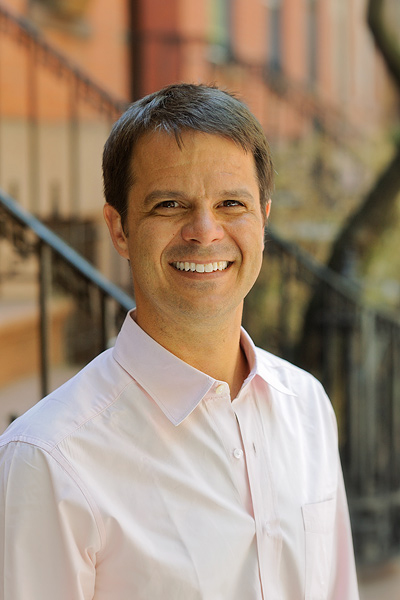 Where to Stay and Eat
Best bang-for-your buck hotel
Right next to the Colosseum, the Mercure hotel has one of the best locations in town, and a stunning rooftop pool. With room rates for as little as $160 a night, it's hard to beat.
Restaurants the locals love
Urbana 47, on Via Urbana in the fashionable Monti neighborhood, specializes in vegetarian dishes that draw on the wide range of produce that grows around Rome. We also love Enoteca Provincia Romana, a wine bar and restaurant near the Forum that serves dishes from the surrounding region of Lazio. And for a seriously good (and authentic) Roman trattoria, there's Armando al Pantheon, tucked away on Salita dei Crescenzi 31, a few steps from the Pantheon (reservations recommended). This is where we host our cucina povera dinner and culinary history class.
Must-have dishes
Spaghetti alla carbonara at La Carbonara, located at via Panisperna 214 (Monti), or bucatini all'amatriciana at Bucatino. Both dishes are Roman classics, and these two traditional restaurants never get them wrong.
Prime picnic spot
Easily reached by metro, Villa Borghese is one of the largest green areas in Rome, dotted with fountains and cafés (as well as museums, including the famous Galleria Borghese). One of our favorite days is just strolling through the park to visit the Galleria and then picnicking in the shade near its gardens. We also love the Aqueduct Park, part of the Appian Way Regional Park. Partly due to its proximity to Rome's movie studios at Cinecittà, the park is often used as a film location. Perhaps the most memorable scene shot here is the opening sequence of La Dolce Vita in which a statue of Christ is suspended from a helicopter flying along the Aqua Claudia.
Best spots for a drink (with a view)
One of Rome's best-kept secrets is its abundance of rooftop and terrace bars. The café at Castel Sant'Angelo is one of our favorites; it overlooks St. Peter's, Prati, and the Tiber. Then there's Cafè Caffarelli, on the top floor of Palazzo Caffarelli, with an amazing view on Campidoglio, the ancient Theatre of Marcellus, and the Jewish Ghetto. The Keats-Shelley House also has a tiny terrace right on the Spanish Steps, where you can sip a glass of prosecco after your visit, though that has to be arranged ahead of time.
What to See and Do
Hidden gem
The National Roman Museum in Palazzo Massimo, next to the Termini train station, has one of the greatest collections of Roman art in the world, yet few tourists ever visit. Among the highlights are the stunning and extremely rare frescoes collected from villas in and around the city and reassembled in the rooms of the museum. They're all the more impressive because very little painting from ancient Rome survives today, and the pieces at the Palazzo Massimo are some of the finest examples in existence. There's also a great array of fantastic statues that's like a 101-course in Roman life and society. We run a fantastic walk there that we call The Good Life, which explores life in a Roman villa.
Downtime
On Sunday, when most of the shops and sights are closed, head to the small open-air kiosk-café at the entrance of the Parco di Traiano, at the end of Via Mecenate. It's teeming with kids and families, and if you're traveling with yours, this is the perfect place to interact with locals. But if you're looking for peace and quiet, bring a book and a picnic to Giardino degli Aranci, or Orange Garden (on top of Aventine Hill, it has lovely views of the city), or to the leafy non-Catholic cemetery, tucked away in a corner of the trendy Testaccio neighborhood.
Perfect Souvenir
A bottle of cesanese wine. The cesanese grape is native to the hills around Rome and dates back to antiquity. Bottles are tough to come by (and very expensive) outside of the region, so pick one up before heading home. Enoteca Provinicia Romana, near the Forum, specializes in products from the Lazio region and has a particularly good selection of cesanese.
Holy socks. Italian fashion goes well beyond the likes of Valentino and Gucci. Italy, and especially Rome, is also the capital of religious attire. It's here that cardinals and bishops have their capes made to measure, and the red fabric used for the cardinals' outfits is made only in Italy. So while you may not be interested in shopping for the full ensemble, you may want to stop by Ditta Gammarelli, just around the corner from the Pantheon, for a pair or two of its signature red or purple socks. The Gammarelli family has been dressing popes and cardinals since 1708.