The insider advice on this page is from one of Wendy's Trusted Travel Experts for cultural city tours: Paul Bennett of Context Travel.
Seeking a private guide or a very-small-group tour for an insider's experience of a city? Paul Bennett, an award-winning writer for National Geographic and author of several books about architecture and landscape, founded Context Travel in 2003, and today his company offers cultural walks in dozens of cities worldwide. Each tour is designed and led by a scholar or expert—in disciplines including archaeology, art history, cuisine, urban planning, history, environmental science, and classics. These professors, chefs, and other noteworthy locals provide exceptional insight and open doors that would otherwise be closed to most travelers. They offer family-friendly walks too, some of which involve treasure hunts. NOTE: Unlike others on The WOW List, Paul and his team do not arrange full-service multi-day trips; they book half-day and day tours only (no accommodations or transportation). When you submit your trip request via WendyPerrin.com, Paul's team will connect you with the right Context regional expert for your trip, so you can get personalized answers and custom tour recommendations.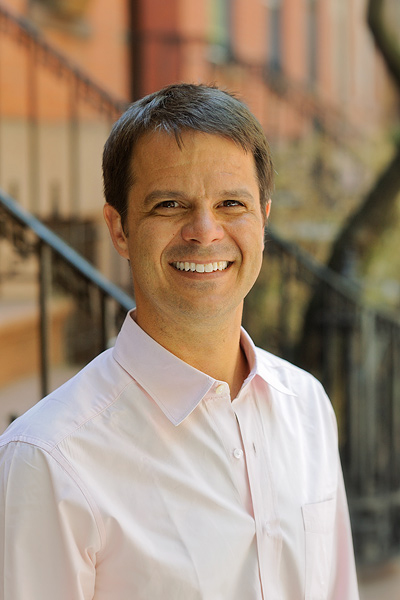 Where to Eat and Drink
Restaurant the locals love
Jimmy's 43, at 43 East Seventh Street in Manhattan, is a locavore gastropub nestled underground in the eclectic St. Mark's Church-on-the-Bowery area of the East Village. Frequented by longtime residents and students alike, it has an ever-changing seasonal menu and a superb selection of beers, both local brews and imports. Recommended: the deep, flavorful smoked sausage and the ultrarich duck cassoulet, accompanied by a pint of craft beer.
Prime picnic spot
Head north to Fort Washington Park, at the far end of the 11-mile Hudson River Greenway, and spread your picnic in a grassy meadow near Jeffrey's Hook Light House at the foot of the towering George Washington Bridge. Fondly known as the Little Red Light House, Manhattan's only remaining beacon once guided ships through the narrow river passage. Alternatively, climb Lookout Hill in Prospect Park, the highest point in Brooklyn—a magical spot with views of the 585-acre Olmsted/Vaux–designed park, the low-lying roofscape of brownstone Brooklyn, and, on clear winter days, the Coney Island Ferris wheel and the bay beyond.
What to See and Do
Don't miss
The Morgan Library, originally the private collection of Gilded Age financier Pierpont Morgan, houses such prizes as three Gutenberg Bibles, autograph music manuscripts by Wolfgang Amadeus Mozart, the only surviving manuscript of John Milton's Paradise Lost, and the largest collection of Rembrandt prints in this country.
The map room at the New York Public Library's main branch at Bryant Park is a delight for anyone who loves geography and travel. Holding close to half a million sheet maps, books, and atlases going back to the 15th century, it can transport a visitor to any place and time. Just down the street from the NYPL, the interior of the Old Bowery Savings Bank at 110 East 42 Street, not far from Grand Central Terminal, is a cavernous Italian Romanesque Rival masterpiece, complete with intact bankers' windows—a glimpse of financial Manhattan from the era of Prohibition and the Great Depression. Although the Cipriani-owned space is not typically open to the public, the doorman will often allow passersby to sneak a peek when it is not being used for a private event.
Don't bother
Waiting in line, paying a steep admission fee, and getting crammed into a tiny elevator just to take in the view at the Empire State Building, the Top of the Rock, or any other ticketed observation deck. Instead, head to the Press Lounge at 653 11th Ave for a cocktail and panoramic views of the NYC skyline and the Hudson River. There's no door policy or cover, and while the drinks aren't inexpensive, two cocktails will likely set you back about as much as admission for one at a packed observation deck.
Wasting your time on a hop-on, hop-off bus tour from Times Square, or anywhere in the city. Many of the guides are neither licensed nor experts in the city's history (so the content is dubious at best), and if you actually sit inside the bus you might not even see anything at all, due to the advertising plastered over the windows. Instead, book a walking tour led by a local public historian and savor the city one neighborhood at a time. You'll learn lots more as you discover tucked-away architecture, gardens, courtyards, and art.
Cheap thrill
Join the hip young Brooklynites who turn up on Wednesdays to hear some of New York's best folk music for free at Roots and Ruckus at the Jalopy Theater in Red Hook. The venue itself is worth the trip: It is decked out to look like a workingman's chapel from the 1890s, perfectly fitting the soulful and earthy music.
Bragging rights
Rendezvous with an art historian for a curated stroll through the galleries of Williamsburg or Chelsea to get a sneak peek at works you might see in the Metropolitan Museum of Art or the Museum of Modern Art twenty years from now. It's best to go with someone who's in the know: Without an insider's perspective, keeping up with the whims of New York's ever-changing contemporary art scene can be nearly impossible, and exhibitions often last less than a month.