The insider advice on this page is from one of Wendy's Trusted Travel Experts: David Lee of Cultural Cuba.
David is in Cuba almost every month, nurturing his priceless on-the-ground relationships. He gets you inside the small private restaurants and intimate music venues that big-bus tours cannot access, and into the best hotels in Old Havana—the perpetually sold-out 5-stars with rooftop pools and 360-degree views. He has tapped into Cuba's underground art scene, so his trips include visits to renovated mansions-cum-art-galleries, special unadvertised music performances, and private art studios. He selects his guides for their willingness to give an honest assessment of daily life in their native country, and he doesn't nickel-and-dime you by tacking on additional charges—which means his trips often end up costing the same as other operators' itineraries that start at a lower price.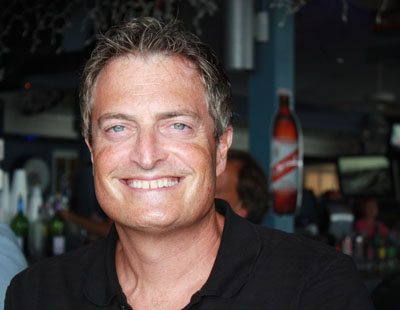 Where to Stay and Eat
Best splurge hotel
The Gran Hotel Manzana Kempinski—the country's only five-star hotel—sits amidst UNESCO World Heritage sites in the heart of Old Havana, with views of the Capitol, El Floridita, and the Grand National Theater. Take it all in from the San Cristobal Panoramic Restaurant and the pool, both of which are situated on the roof. There's also a one-of-a-kind ventilated cigar lounge and an excellent spa and fitness center.
Restaurant the locals love
5 Sentidos, a paladar (small private restaurant) in Old Havana, is the current darling of the Havana dining scene. The kitchen is known for its original interpretations of traditional Cuban cuisine—especially their fresh seafood. The desserts are particularly coveted.
Must-have dish
Ropa vieja is a Cuban stew made with tender, slow-cooked meat that is shredded and mixed with onions and peppers, melding the rich flavors. Of course, Havana is the birthplace of the mojito and the daiquiri, both delicious and easily paired with any meal.
Meals worth the splurge
Dinner at La Guarida, where visitors climb the faded marble staircase of a former tenement house to the top floor's intimate rooms. Inventive dishes such as smoked marlin tacos with rum perfume and capers, or suckling pig in a savory honey and orange sauce, deconstruct and combine traditional Cuban and international cuisine. Allow extra time to enjoy drinks on the rooftop terrace. (Reservations are a must.)
A close second is Ivan Chef Justo, located near the Museum of the Revolution. Ask for a table in the dining room with a view of the kitchen or the romantic rooftop table for two that you walk through the kitchen to access. (The rooftop can be a bit chilly and windy, so bring a sweater if you opt to eat there.) Dishes are a modern take on traditional seafood and farm-to-table fare with a Spanish influence, including delicious paella, bouillabaisse, and of course ropa vieja (see "Must-have dish," above). The wine selection is excellent.
Things to Do and See
Hidden gem
Experience a private jazz concert and discussion with a renowned Cuban jazz trio who will provide insights into both the benefits and challenges of pursuing the arts under a socialist regime.
Bragging rights
Enjoy cocktails and conversation with renowned photographers Ramses Batista and Alex Castro. Ramses' photography captures the beauty of the human form and nature. Alex pays homage to his father, Fidel, often revealing a not-commonly-seen sweet and tender side to the island's former leader. Alex is also a renowned baseball photographer.
Visit the studio of Roberto Fabelo, whose paintings and sculptures draw viewers into a fantasy world of bird-headed nudes, human-headed cockroaches, and urns teeming with mermaids and forks. The artist, who is delightful and down-to-earth despite his celebrity status, will talk with you about his work and show you his sketchbooks, which illustrate his attention to anatomical detail.
Attend a private performance by Habana Compás Dance, a group of classically trained dancers and musicians who use castanets, hourglass-shaped batá (the drums of Cuban Santeria), and even chairs as percussion instruments—think Stomp! mixed with flamenco. In the Q&A session that follows, you'll learn how the choreography, a mix of traditional and modern, is derived from the dancers' Spanish, Cuban, and Afro-Cuban roots.
Learn to distinguish the different flavors of rum and methods of aging at the leading distillery in Cuba. Enjoy a private tasting in a secret room not open to the public with the head sommelier of Havana Club rum, and sample bottles that are not available in the U.S.
Don't miss
An exclusive discussion and presentation with the Lead City Planner and Chief Architect for the City of Havana, who has appeared on CNN, MSNBC, and in numerous worldwide publications. He offers a fascinating history and perspective on the renovation of Old Havana, as well as critical redevelopment issues for the future.
A private, one-on-one salsa lesson at the oldest house of salsa.
A ride along the Malecon in a classic convertible. A private photographer will capture you and the colorful cars in motion, using Havana's beautiful architecture as a stunning backdrop.
Don't bother
Callejon de Hammel, an alley with art made from found objects, is a popular and increasingly crowded stop for tour buses and cruise-ship excursions. Instead, we can arrange for you to tour an artist's private studio or visit the Cuban Wing of the National Museum of Art with a curator.
Downtime
Havana is full of hidden gems. Make sure you explore beyond the renovated sections of Old Havana and don't be put off by the dilapidated buildings and streets. They are part of the experience and completely safe. (Do remember to wear comfortable shoes, and to look down as you walk to avoid tripping on potholes and uneven pavement.)